339 Kenneth Drive
Augustine Heights, Qld 4300
$717,000
House Size: 329.54 m2
Lot Size: 434 m2
A perfect blend of luxury and comfort, it boasts four spacious bedrooms and three living areas. Designed for effortless living, the open entryway flows into the downstairs entertaining areas, with the well-appointed kitchen and butler's pantry making entertaining a breeze. If you're seeking the ideal family home, look no further.
Key Features
Fairhaven 36 with Hampton Facade
Granite Inclusions
Essentials Promotion
Premier finishes throughout
Steel frame
Ducted air-conditioning
6.5kw Solar Package
Rendered finish
Allowance for H1Class slab
Tiles to Porch and alfresco
Carpet to Upstairs beds and living
Laminate flooring to downstairs living
Floor coverings
Electrical upgrade allowance
Caesarstone benchtops to Kitchen
Exposed aggregate driveway allowance (up to 45m2 included)
Landscaping allowance (up to 150m2 of turf included)
Fencing allowance
Please note
This is a House and Land package and is as yet to be constructed.
Images are for display purposes only and may include optional upgrades.
McCarthy Homes reserves the right to withdraw or change pricing without notice.
MAKE AN ENQUIRY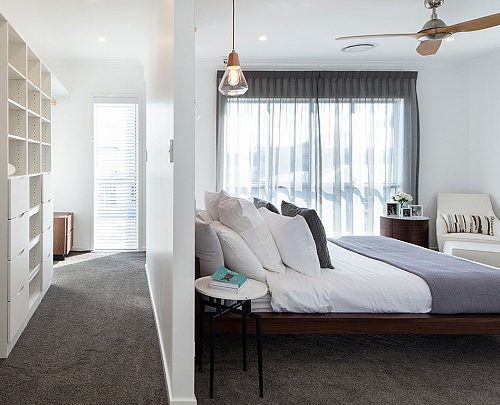 HOUSE DETAILS:
Width: 8.19m
Depth: 23.17m
Min Lot Width: 10.0m
Total Area From: 290.87m2