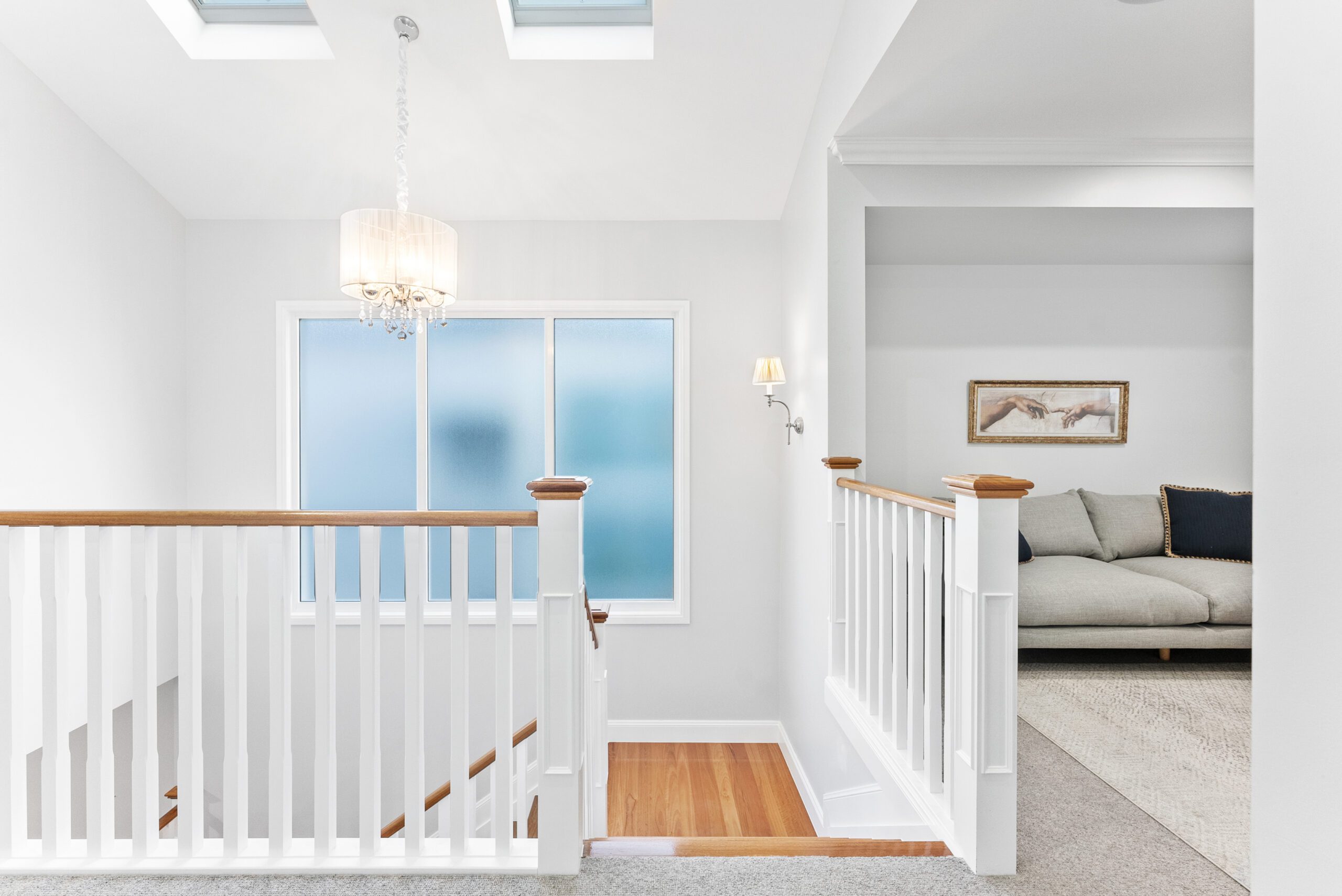 Thousands of decisions go into designing the perfect home. One of the most important is the orientation of your house. Choosing the right orientation can have a big impact on how you use your spaces and whether you're prepared for the hot summer months. Good orientation, combined with things like ceiling fans, smart window placement and energy-saving features, can set you up to enjoy a comfortable, sustainable home for decades to come! Designing a home with the right orientation requires serious planning and forethought. In this article we're going to explore the best orientation for houses and how you can design an energy-efficient home that stays comfortable year-round.
What Is House Orientation?
House orientation refers to the direction that your home faces on your block. Facing your home the right way allows you to take advantage of passive heating and cooling. With good design, passive heating and cooling can warm your home in winter and keep it cool in summer. This dramatically reduces your energy bills and makes your main living spaces more comfortable, even during Brisbane's hot summers.
There are two major factors when it comes to house orientation: the sun's path through the sky and the prevailing winds in your area. In South East Queensland, the sun rises in the east and sets in the west, but it travels through the northern sky at a slight angle. This means the northern side of your home will receive the most sunlight during the day, and that the western face will get most of the hot afternoon sun.
The Best Orientation for Houses in South East Queensland
The best orientation for a house in South East Queensland is usually north-facing. Facing the home to the north allows you to capture light and heat during winter while keeping out the worst of the sun during summer.
When we say a home is north-facing, we typically mean the main indoor and outdoor living areas are placed on the northern side of the home. These areas receive the most use throughout the day, so they benefit more from the natural light and warmth. This also keeps bedrooms, offices and other areas cool, making it easier to get to sleep at night!
It's not always possible to build or buy a home with a north-facing orientation. If that's the case then you don't need to let alternative facings put you off. With the right layout, an east or west-facing home can provide passive heating and cooling that keeps your spaces comfortable year-round.
How to Design for Passive Heating and Cooling
It's simple to say a north-facing orientation is the best option for homes in South East Queensland. But, designing a home that takes full advantage of passive heating and cooling is a much trickier task. The best design depends on the orientation and layout of the block, road frontages, neighbouring properties and terrain features like slopes and mature trees.
If you're interested in designing a passive home, talk to your builder about the goals of your knock down rebuild or custom home project. They will be able to help you craft spaces that stay warm in winter and cool in summer by:
Placing living areas on the north side of the property to take advantage of natural light and solar heating

Extending eaves, awnings or external blinds to provide shade during summer without blocking the light in winter

Placing covered outdoor living areas on the west or eastern faces to shade the walls of your home

Considering neighbouring homes and whether they will block sunlight from reaching your windows, walls or solar panels

Using fences, vegetation and other design features to shade your walls and direct the prevailing breeze through your home

Designing open plan interiors that make the most of cross-ventilation during the summer months
It's worth noting that your home doesn't need to face perfectly to the north to take advantage of passive heating and cooling. In South East Queensland, homes can be rotated approximately 10 degrees west or 20 degrees east of north and still benefit from the sun's light and heat.
The Best Orientation for Natural Light
In South East Queensland, the best orientation for natural light is north-facing. That is, the rooms on the northern side of your home will receive the most light throughout the day. We typically design homes that place kitchen, living and dining areas on the northside of the property to capture this stunning natural light. Combined with east and west-facing windows in bedrooms and other areas, this creates a bright and airy lighting plan without overheating your spaces.
Using Landscaping to Improve Passive Heating and Cooling
Blocks of land come in all shapes and sizes. Whether they're long and narrow, sloped or a wide-open space, you won't always be able to design a home with the perfect orientation. On these tricky properties, landscaping can make all the difference to the passive heating and cooling in your home. Landscaping features like hedges, shade trees and covered alfresco areas can be used to:
Keep the sun off the walls of your home

Provide shade for outdoor entertaining and play areas

Redirect the prevailing winds and funnel them into your home

Block hot, dry or harsh winds
It takes forethought to plan a garden that will add to your home's beauty and comfort. Talk to your landscaping team to find out more about choosing greenery that will grow to provide shade and protection from Brisbane's harsh summers.
Build Your New Home in the Best Orientation with McCarthy Homes!
Designing a home that makes the most of its orientation is equal parts art and science. If you want to take advantage of passive heating and cooling then there's no substitute for experience! McCarthy Homes is a custom home builder working across South East Queensland. We have delivered hundreds of unique projects, and our expert team can craft a stunning home that offers natural light and comfort in abundance. With endless customisation options and home designs that are suitable for any block, we can create a property that's perfect for your lifestyle and the local climate. Contact us at any time to discuss your block of land and let our experts help decide on the best orientation for your new home!