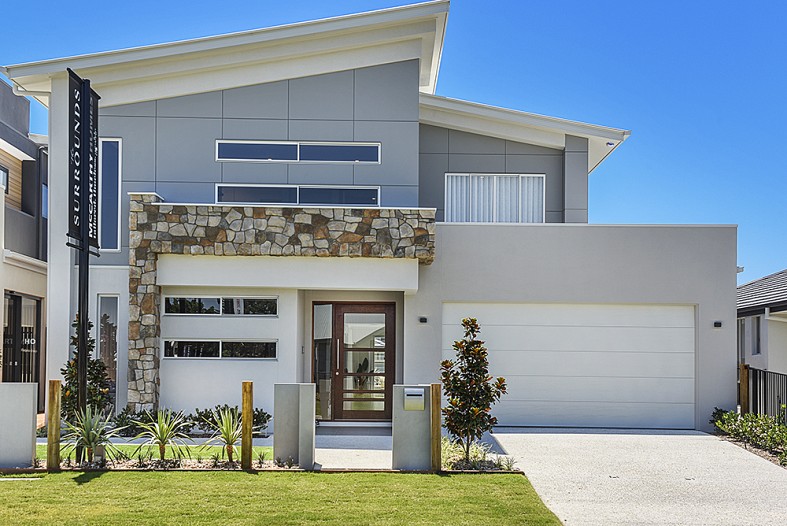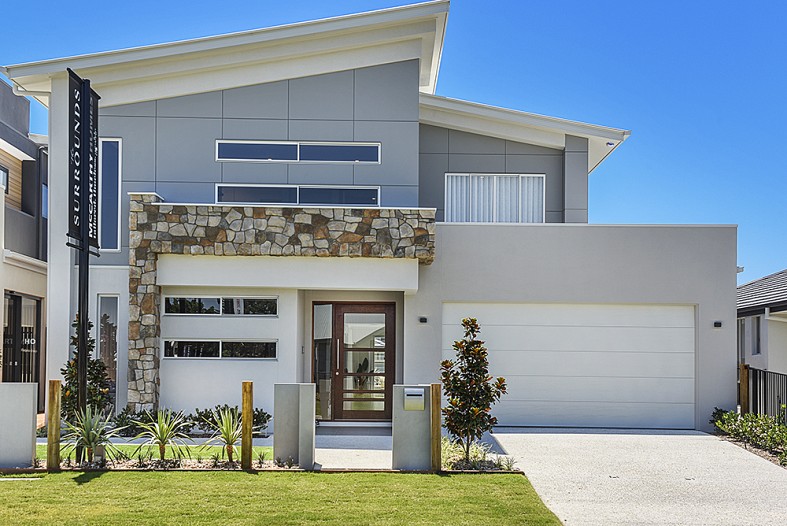 Officially opened just last month, one of the latest display homes to be built by McCarthy Homes is now available to purchase. Boasting a deluxe master suite, three indoor living spaces, a teppenyaki bar, four secondary bedrooms, and a stylish under stair wine storage area; it's no wonder the Carrington is such a popular display home.
We spoke with David Farrer, Director of McCarthy Homes, about what the new owners can expect.
Who do you feel this home would be suited to?
It's a real family home! It's especially suited to families with children who are looking to have their own private spaces away from Mum and Dad. The bedrooms are generous and include walk-in robes and built in desks, which you won't often find in secondary bedrooms. Parents are also treated to a luxury master suite with a deluxe walk-in robe and double vanity ensuite.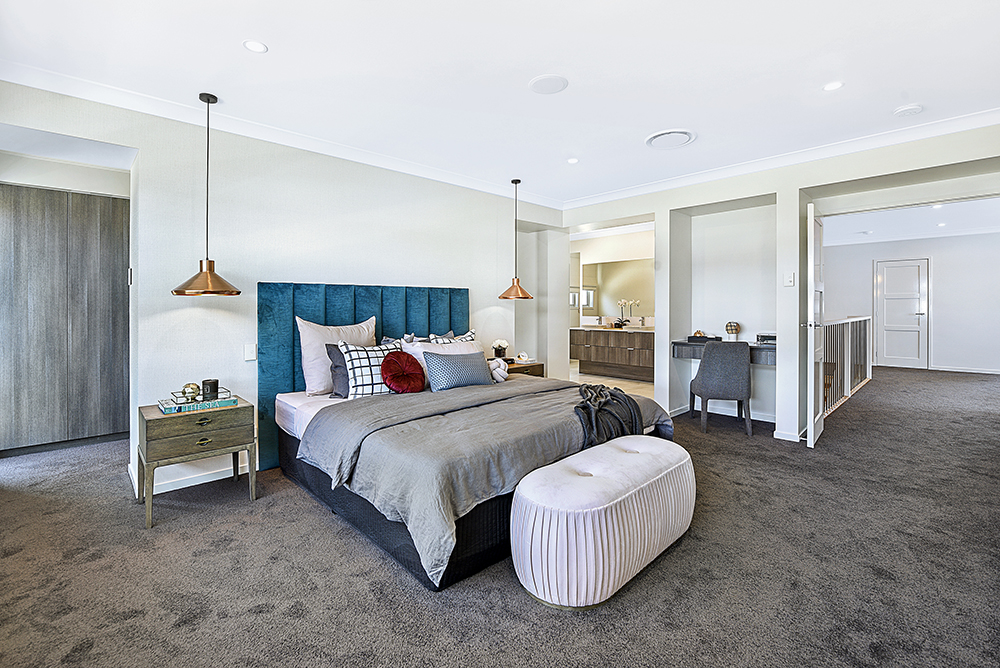 What design considerations were made when designing this home?

When this home design was being crafted by our Head Designer, he really considered how much space the modern family needs in between bedrooms, and the ideal number of separate living spaces throughout the home. When you walk through the home, you'll see this come into play.
What will the new owner's think of the fittings and finishes in this home?
Once you walk into this home, you don't only see the quality, you feel it. We've worked with a team of perfectionist tradesmen and sourced fixtures and fittings from only the best suppliers. It's the same standard you'll find in any of our builds, paired with a few extra options to really boost the wow factor for its new owners.
What has the feedback been from people who explore the Carrington?
We've had exceptional feedback – people love the under stair wine storage area. It's both aesthetically pleasing and great for those who love to entertain. We're hearing a lot of people say how much they love the open plan design and clever separation of living spaces, and how the home feels significantly bigger than it is. The Carrington is now one of our top sellers.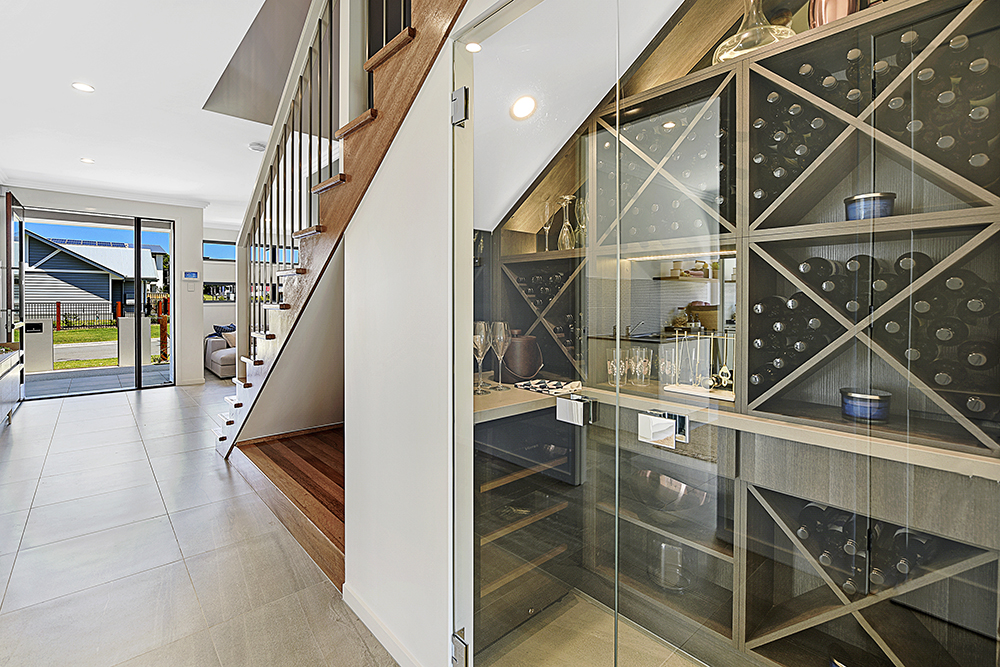 Which is your favourite room in the Carrington and why?

The kitchen and dining area is definitely a favourite. There's so much storage space in the kitchen, with the added bonus of the butler's pantry, plus the 900mm appliances – it's a budding chef's dream!
When can the new owner's move in, and why is it a great idea to buy a display home?
There's quite a few perks that come with purchasing a display home. Firstly, we lease the home back to its owner until they can move in, in approximately two years. We clean the property weekly to ensure it stays in immaculate condition, our maintenance team looks after it inside and out, and lastly – you know exactly what you're getting in your new home!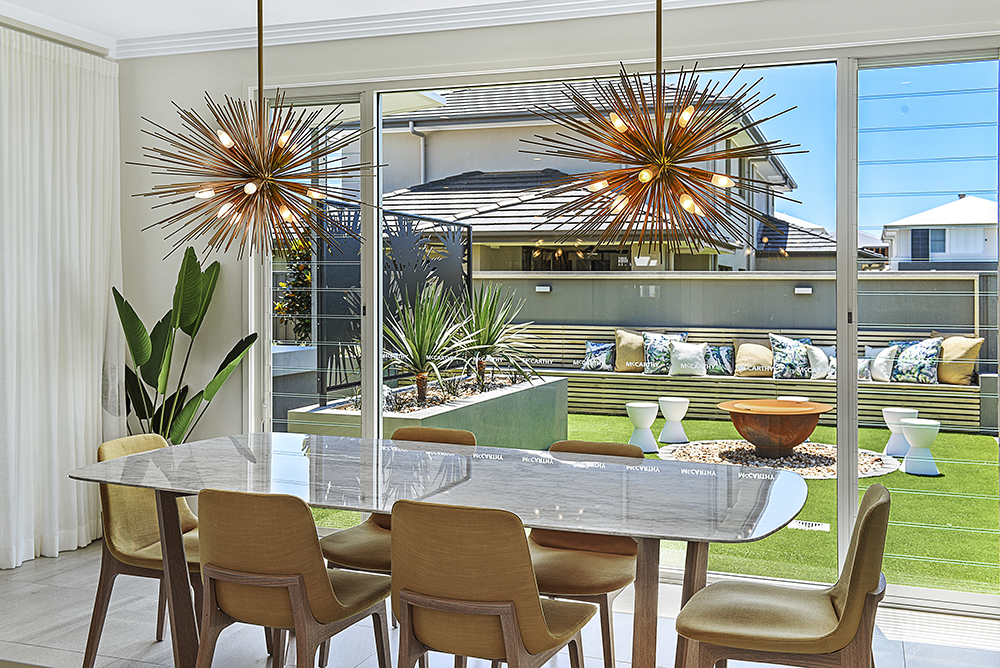 Expressions of interest from purchasers are now being considered. Explore the home yourself at 26 Clover Way, The Surrounds display village, Helensvale.
Call (07) 3358 9704 or submit an enquiry via our contact us page.