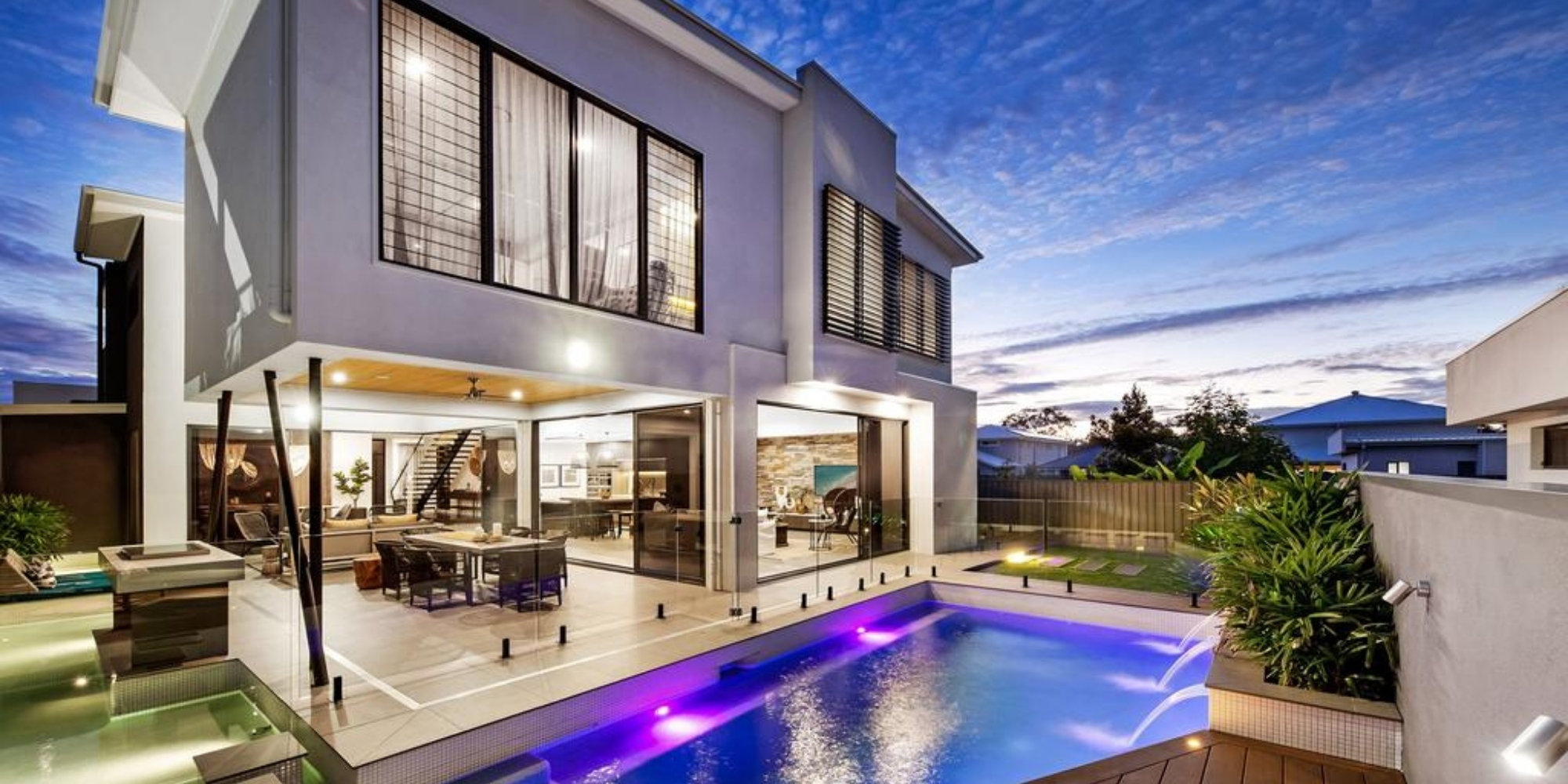 With housing prices set to rise in 2021, now is the time to build your dream home
If you've been thinking about building your new home, now is the time.
With property prices slated to increase in Brisbane and Queensland along with the rest of Australia, and the $25,000 Federal Government HomeBuilder grant set to finish at the end of March, it really is a great time to move from aspiration to action.
Other factors for you to consider when building your new home include the effects of COVID-19 and social distancing on site logistics, ongoing issues with supply chains and many other factors.
You need to look at all of the factors that could potentially affect the cost of building your new home as they all add up to considerable upward cost pressure on the building and construction industry.
It's impossible to predict the future but many industry experts and a number of economic factors point to the price of building a new home continuing to increase over the course of 2021.
Why is now the right time to build?
The Federal Government's $25,000 HomeBuilder grant will come to an end as of March 31 this year. The government has indicated it will continue in a different form beyond that time but at a greatly reduced rate of $15,000.
Many experts including HSBC chief economist Paul Bloxham (as reported in the Australian Financial Review) are predicting Brisbane house prices are set to rise by as much as 5 per cent in 2021. So those getting into the market early in 2021 are set to see the most capital gains over the course of this year should this prediction play out.
More recently CBA economist Gareth Aird indicated lending rates had ramped up considerably at the start of 2021 with the price of a home in Brisbane forecast to increase by up to 16.6% over the next two years (as reported in the Urban Developer).
We are also in a market where interest rates are still extremely low, but it's impossible to know if this will last or for how long.
Starting construction on the new home of your dreams right now definitely makes sense on a number of fronts.
Why are prices rising?
The cost of construction is set to rise in 2021 because of a combination of factors:
Interstate migration from New South Wales, Victoria and further afield is up.
The number of tradespeople allowed on site at any one time is harder to manage because of social distancing restrictions.
Supply chain management is more challenging than ever as is job site phasing
Trade restrictions and increasingly challenging global supply chains have led to increases in the cost of building materials across the board
How can I capitalise on the current market climate?
Speak with your financial advisor and/or accountant to get your finances in order
Start talking with your design and building partners
Act quickly before the HomeBuilder grant falls from $25,000 to $15,000 at the end of March
Act quickly before house, land and construction prices increase
Who should I talk to about building?
You will need to engage with a number of professionals in order to make your new dream a reality.
Designers, architects and structural engineers will need to be engaged, a builder chosen, finance sought, a block of land found… the list goes on.
At McCarthy homes the process is simple, you engage with our team and we can walk you through what it will take to build your new home from dreaming, to designing, throughout construction and through to handing over the keys.
Our team is your team and we look forward to being with you on your new home journey every step of the way.
What professional advice should I seek?
Always seek the advice of a professional before you make significant financial commitments, such as purchasing a home or arranging the construction of a new house. Independent financial and legal advice is essential when it comes to building a new home.
Looking to get a head start before the changes and turn your dream home into a reality? Why not contact McCarthy Homes today, and make a start on creating your little piece of paradise for you and your loved ones to enjoy.
Or, call us on (07) 3358 9704