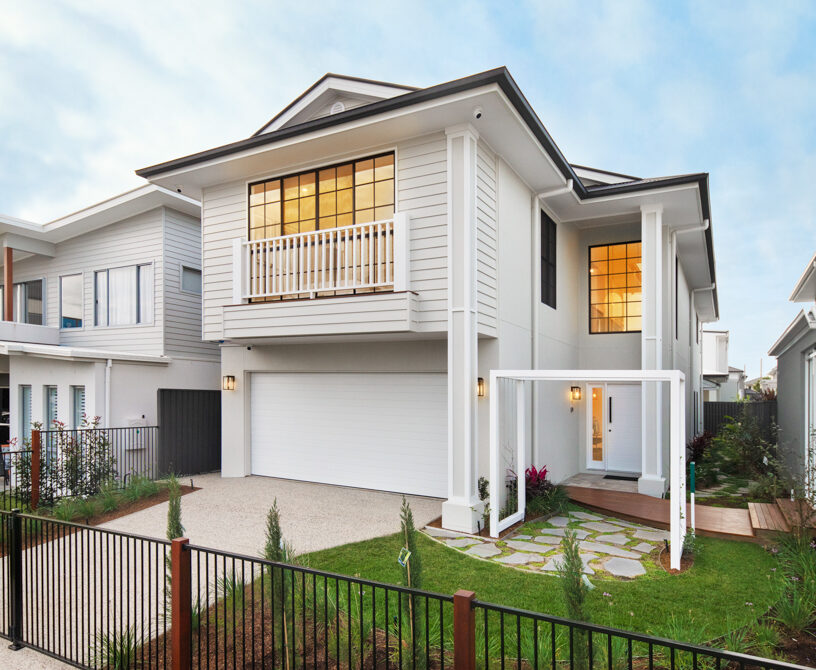 Building your dream home on a narrow lot
As our urban centres grow, the scramble for inner city land also increases. The old quarter-acre blocks of yesteryear are as rare as hens' teeth, with most already being subdivided and sold off.
Does a smaller block mean you should give up on your dream of a spacious, luxury inner-city lifestyle?
Absolutely not!
McCarthy Homes can help you design your dream home on a narrow block of land, without compromising on space or lifestyle.
Feature-rich designs
Our innovative designs are loaded with inclusions and all the essential elements of comfortable family living.
In some Australian inner cities, even a parking space is a commodity. Yet while your neighbours might be relying on street parking permits, your McCarthy narrow lot home, such as the Metropolitan 36, will have its own double lock-up garage.
Through clever design and utilisation of all the available space, we ensure your narrow lot property is as feature-rich as a property on a much larger block of land.
These features can include:
Dual-level living;
Four generous bedrooms on the top level;
Two bathrooms AND a powder room;
Expansive master suite with ensuite bathroom and walk-in-robe;
Outdoor alfresco entertaining area;
Open-plan family and kitchen space;
A swimming pool, if the block size permits.
How to make the most of a narrow lot when you build
McCarthy Homes have designed and built many homes on narrow lots over the years. We love how they force us to be creative so our homeowners get the most out of their block of land and can enjoy a comfortable, luxurious lifestyle.
Here are a five things to note when you're designing a home on a smaller lot:
1. Build up and open up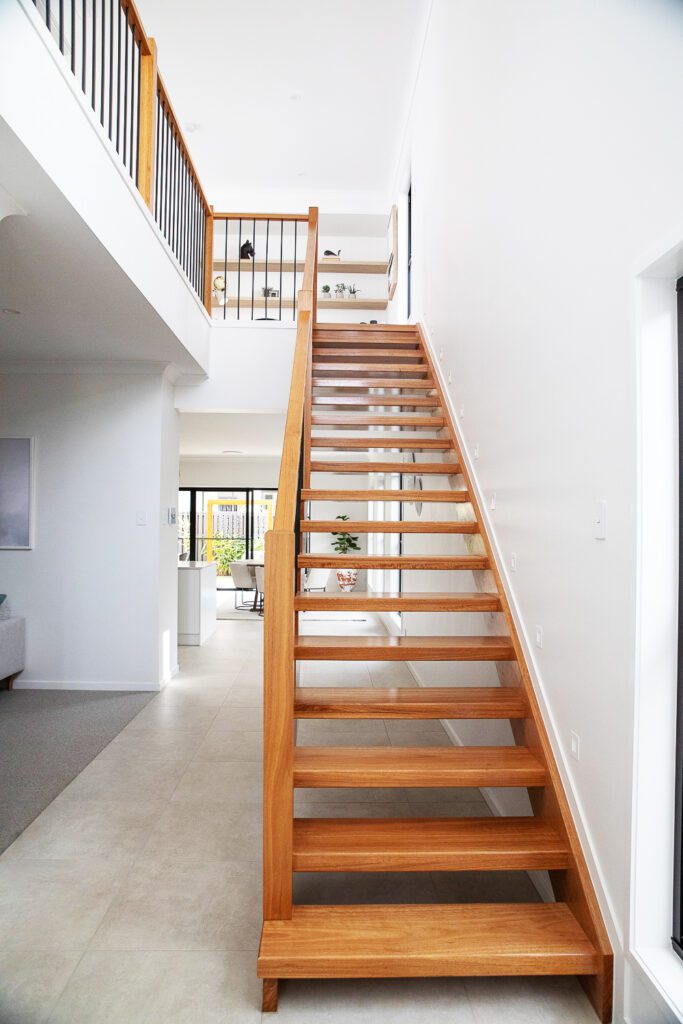 Due to the smaller footprint of land available, our narrow-lot designs incorporate a second level to maximise living space. On both levels we aim for a free flowing, open plan design to enhance a sense of roominess and spatial abundance.
A seamless flow between living areas such as the kitchen, dining and family area without unnecessary walls makes them the social centre of the home. Entertainment becomes a more unified experience, while day-to-day living is simply easier and more pleasant.
2. Indoor/outdoor living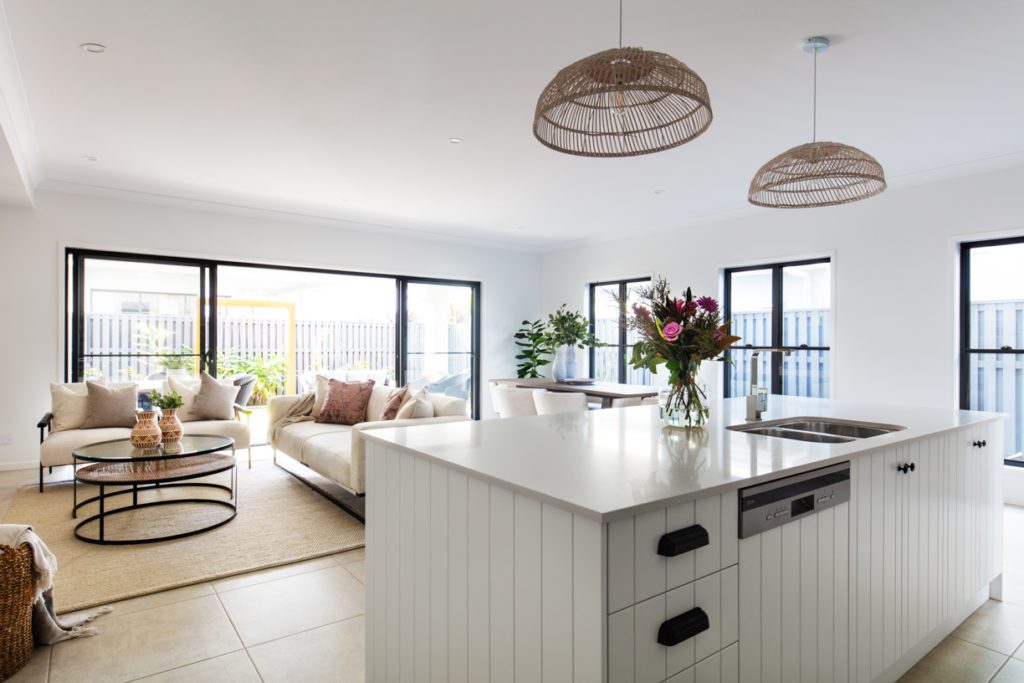 Wide sliding glass doors leading to an outdoor entertaining area are very effective at augmenting a spacious feel. In Australia we crave an indoor/outdoor lifestyle, and to be able to implement that in an inner-city, small block setting is very special indeed. If there is sufficient space for a swimming pool then you really can enjoy the ultimate urban lifestyle.
3. Let there be light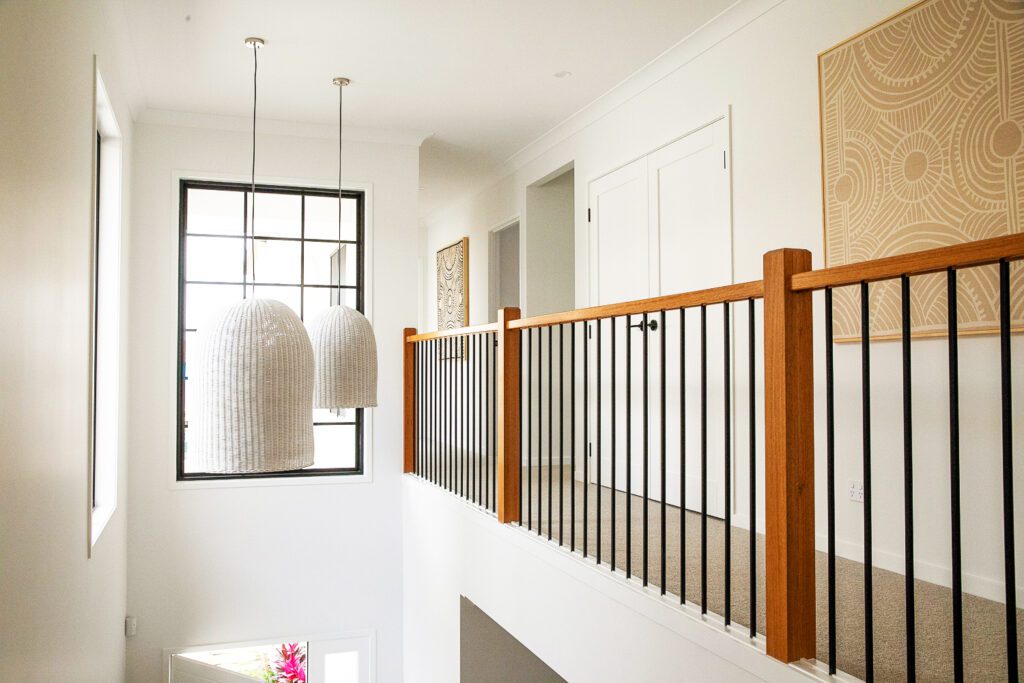 Using natural light to your advantage increases the spacious feel of a property. Large windows placed in clever positions promote an airy and expansive feel. The use of skylights can also really assist in throwing light into normally dark places.
A mirror across the room from a window actually increases the natural light being spread around a room. Similarly, reflective and shiny ornaments and decorations help reflect sunlight around and brighten up the space.
4. Forward-thinking storage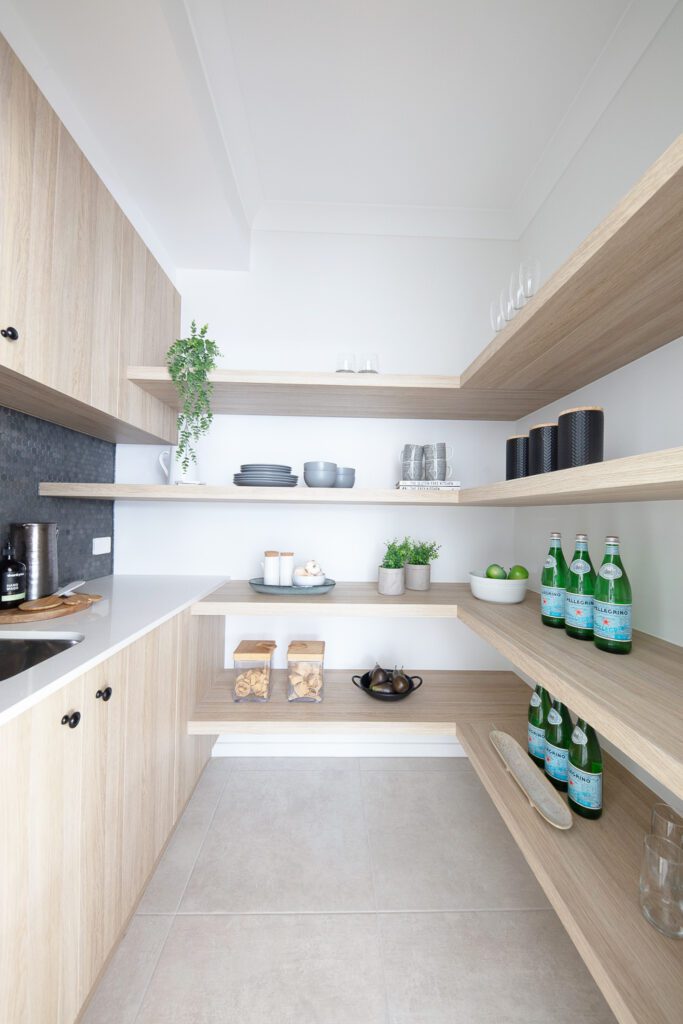 This is often a concern when people are designing a home on a narrow lot. By being creative in the design phase, it's amazing how much storage space you can include without reducing living space. McCarthy Homes would love to show you some of the design tricks we implement to maximise storage space.
5. Interior Colours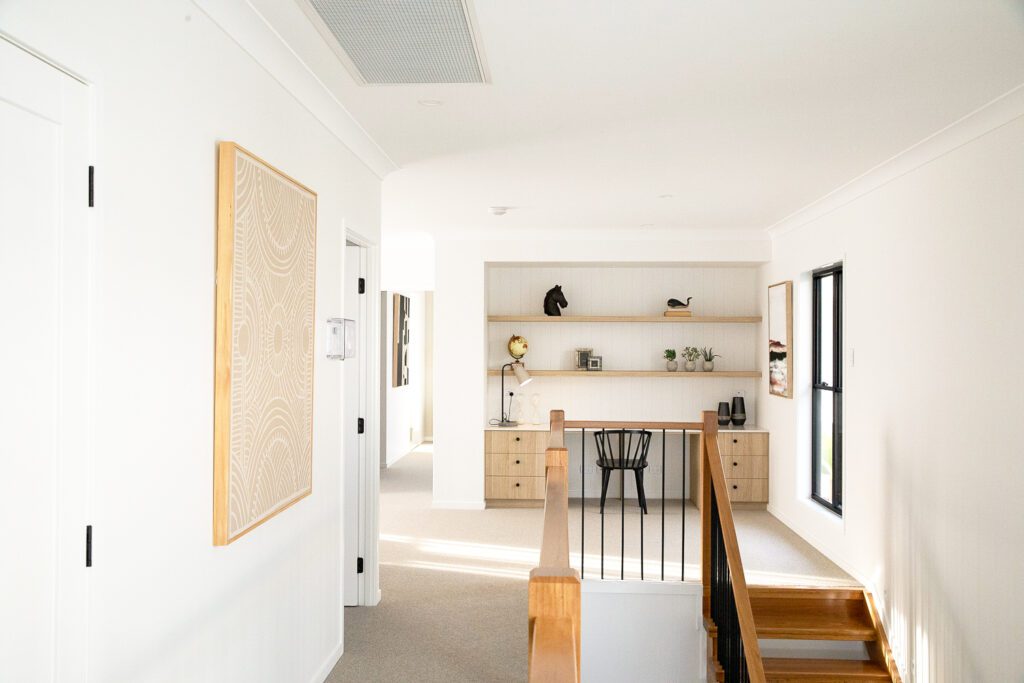 When choosing your colour pallet for the interiors and furniture, remember darker colours make a room feel smaller. We'd recommend opting for lighter or neutral shades, as well as a minimalist approach avoiding lots of patterns or textures. Keep it classy and keep it simple.
Start your home building journey today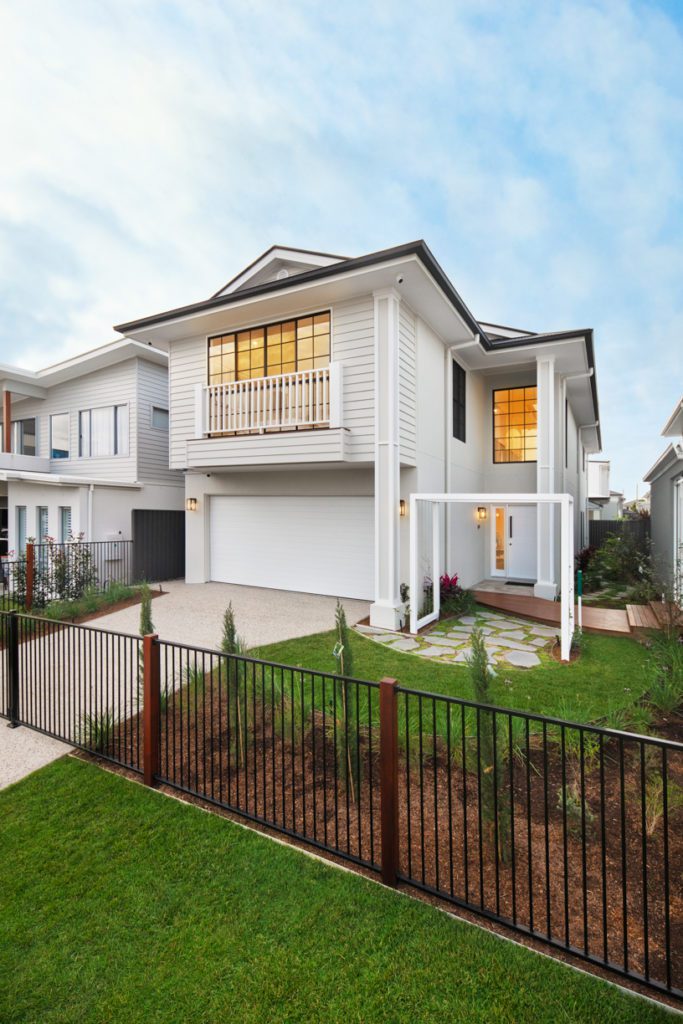 The lifestyle offered by a narrow block home doesn't have to be restrictive in any way. Creative architectural designs can provide spacious comfort, while allowing you to inject your own unique character and flair into them.
McCarthy Homes would love to help you with the construction of your narrow block home. We have a client service manager who would be with you throughout the entire process, from design stages to handing you the keys to your new home.
To get the ball rolling, why not contact McCarthy Homes today and we can answer any questions you might have about building your dream home on a narrow block?
Or, call us on (07) 3358 9704