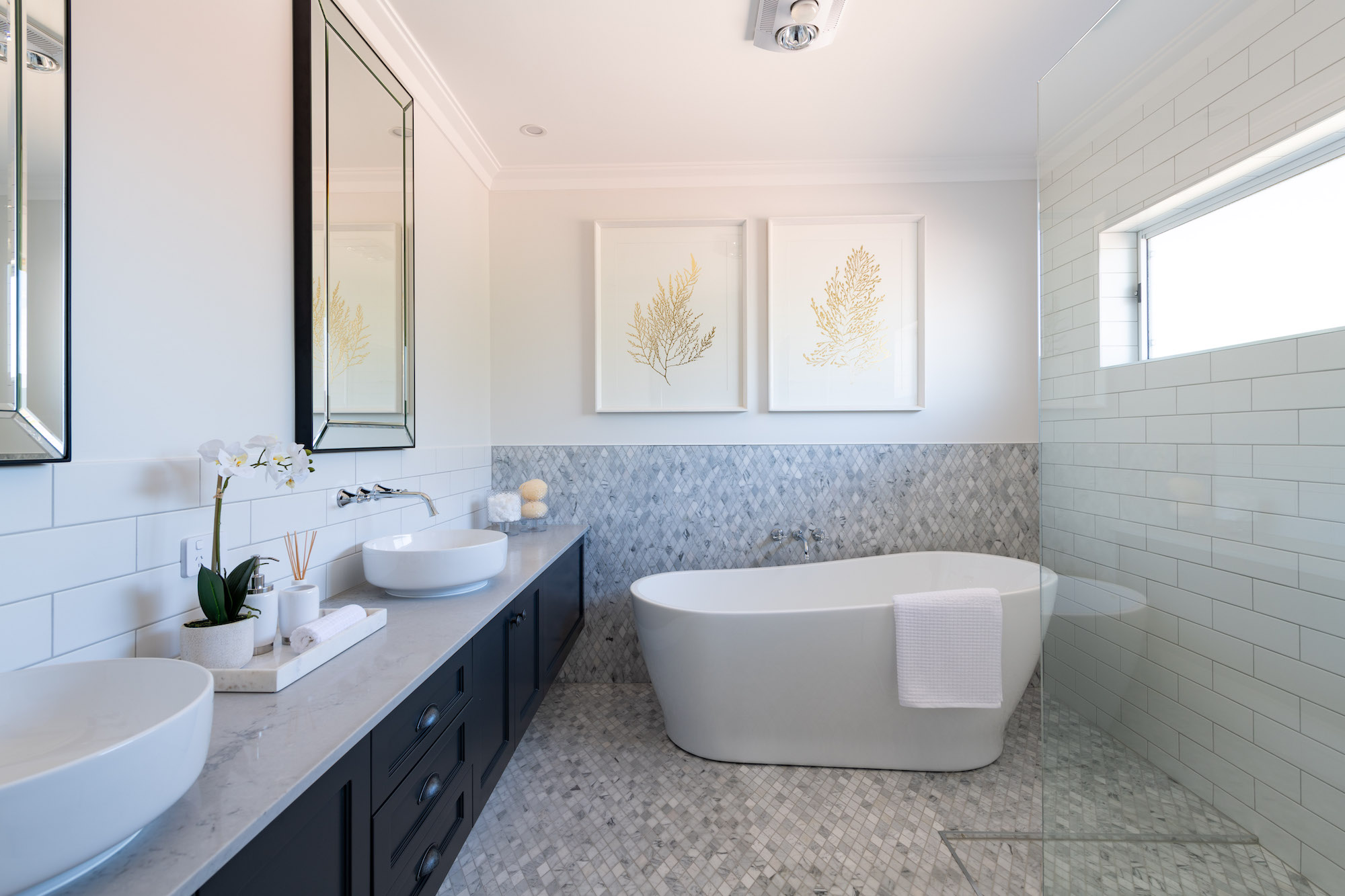 We've been spending a lot of time at home recently, and increasingly we're seeing people turn their attention to how their interiors are designed. When you live, work and play all in the same home, it's important to create spaces that relax, inspire and help your family stay connected. Doing all those things at once can be a tall order. But, with the right mix of interior design elements, it's possible to craft homes that look great, inspire your life and stand out from the crowd. To help get you started, we've put together this list of our top 5 design trends for 2022.
1. Connecting With Nature
Bringing the outdoors inside has always been a popular design trend, but it's being taken to new heights for 2022. After spending the last few years cooped up in our home offices, it's not surprising that we're finding new ways to bring more touches of nature into the home.
For 2022, we're seeing home designs that incorporate plenty of large windows and glass doors that connect our interiors to the great outdoors. All that fresh air and natural light is complemented by interior trends that favour natural materials like timber and stone. Timber cabinetry, concrete floors, stone benchtops, leather furniture and natural tiles all feature heavily, and they stand out all the more thanks to the rise in indoor plants and richly coloured interiors.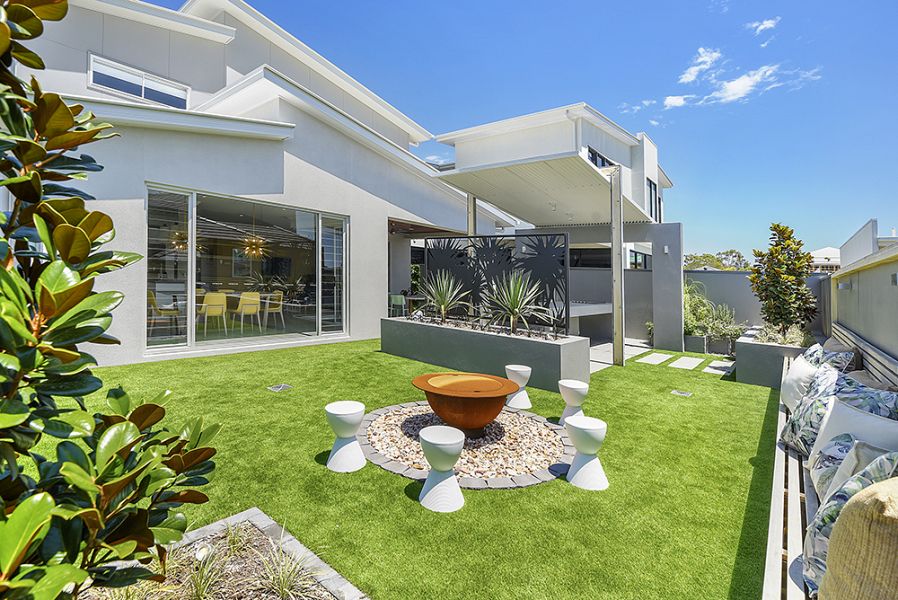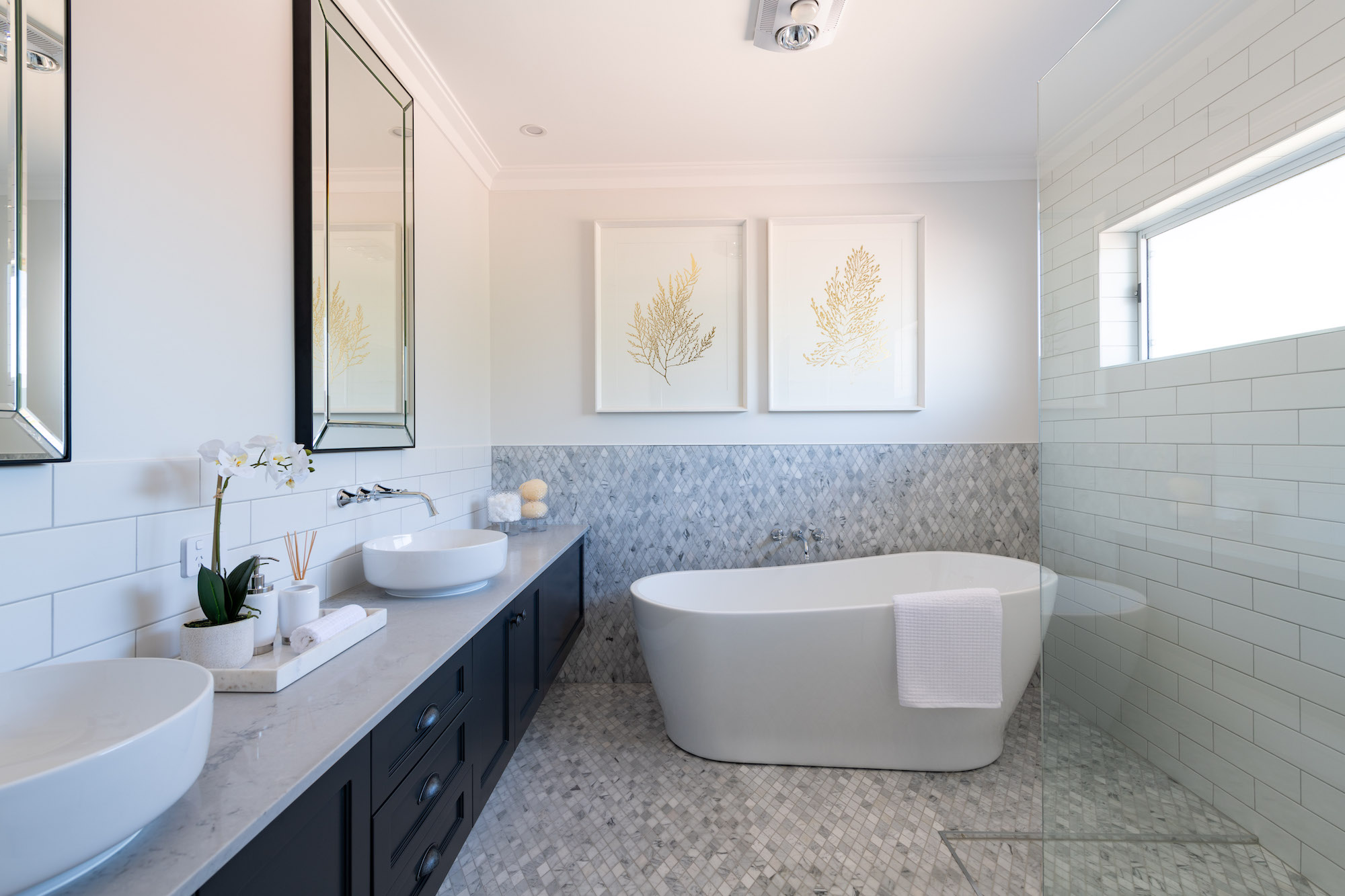 2. Slim Lines and Soft Curves
The lines that define your home play an important role in the flow of rooms and how lighting is used. In 2022 we're enjoying a mix of defined straight lines and larger, swooping curves. Slim finger tiles are a popular choice in bathrooms and kitchen splashbacks, where they create the illusion of height and add texture. Elsewhere, fluted glass, moulded wall sheeting and sculptural furniture continue the use of geometric lines to draw the eye, capture light and create interior spaces that flow effortlessly.
3. Textured Surfaces
Along with the rise in natural materials and strong lines, designers are finding new ways to craft considered interior experiences with textured surfaces. Sculptural tiles, raw timber and stone, textured paints and moulded panelling are sprinkled throughout 2022's best designs. These textured surfaces add interest and drama to any space, and they're the perfect counterpoint to set off the less textured materials that are common with ever-popular minimalist design cues.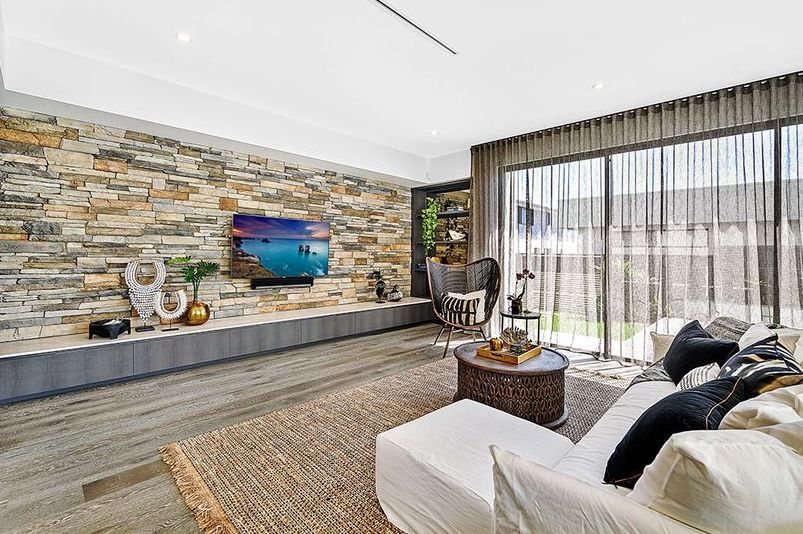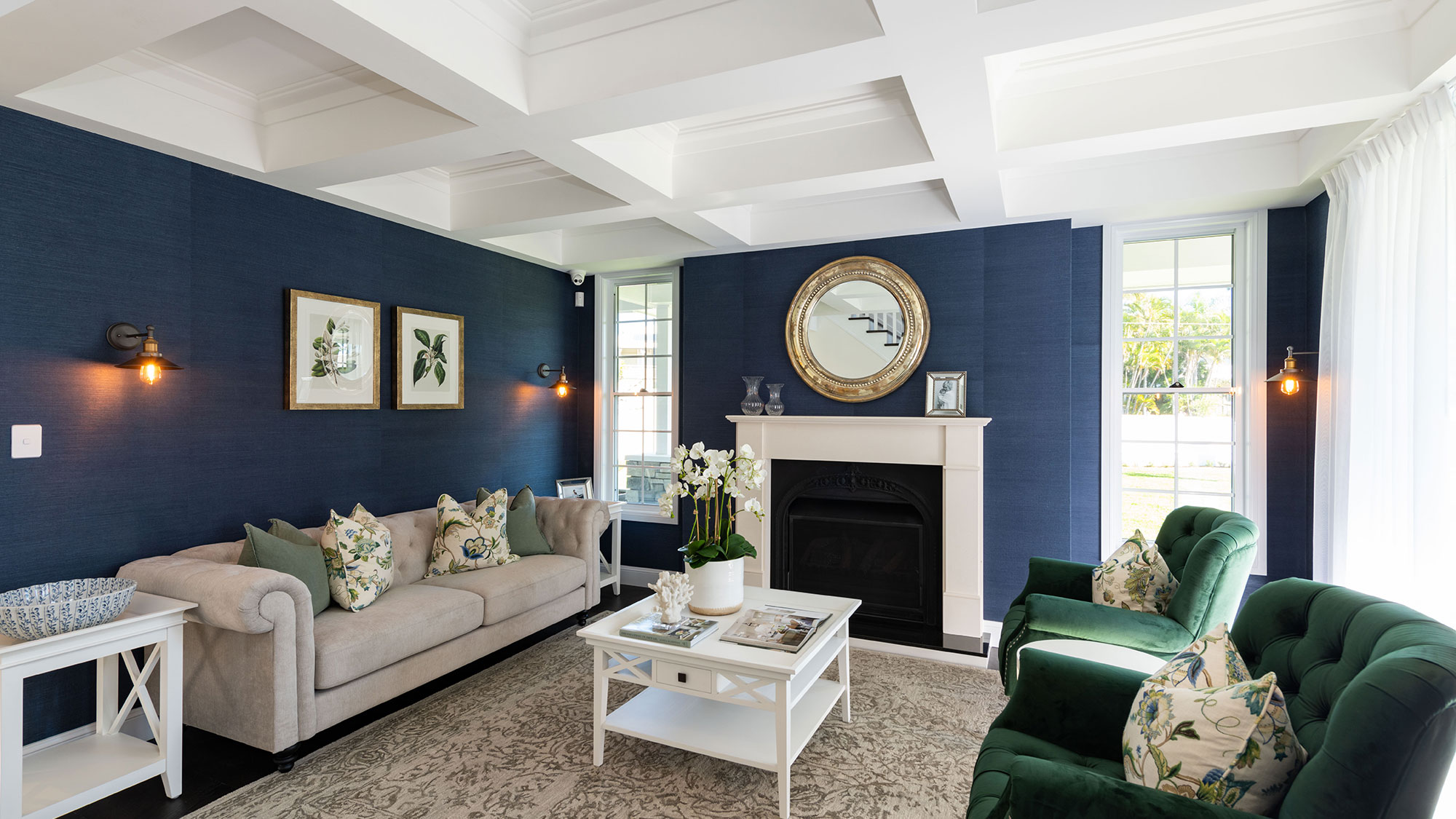 4. Bright Colours and Bold Hues
After spending years at the top of the interior design heap, the all-white look is finally on its way out! For some designers that means they finally have the freedom to work with more muted and natural colours, like browns, creams and greens. For our money though, the standout design trend of 2022 will be the increasing use of bright colours and bold hues throughout the home.
You can really let your imagination run wild here, but block colours like greens, blues and reds all feature heavily in our current design trends. Designers are now free to choose colours that offset other interior elements, like styling details and furnishings, and set the mood with striking colour choices.
5. Sustainable Design
Sustainability in design and home building has become a major issue in recent years, and it's at the forefront of our minds for 2022. Sustainable interior design isn't just about choosing products that have eco-friendly credentials, it's about making a real difference with your designs. Every piece inside the modern home is a considered choice, and increasingly we're buying with the long-term in mind. In 2022 the focus is on buying high quality and handmade goods that stand out for their bespoke design.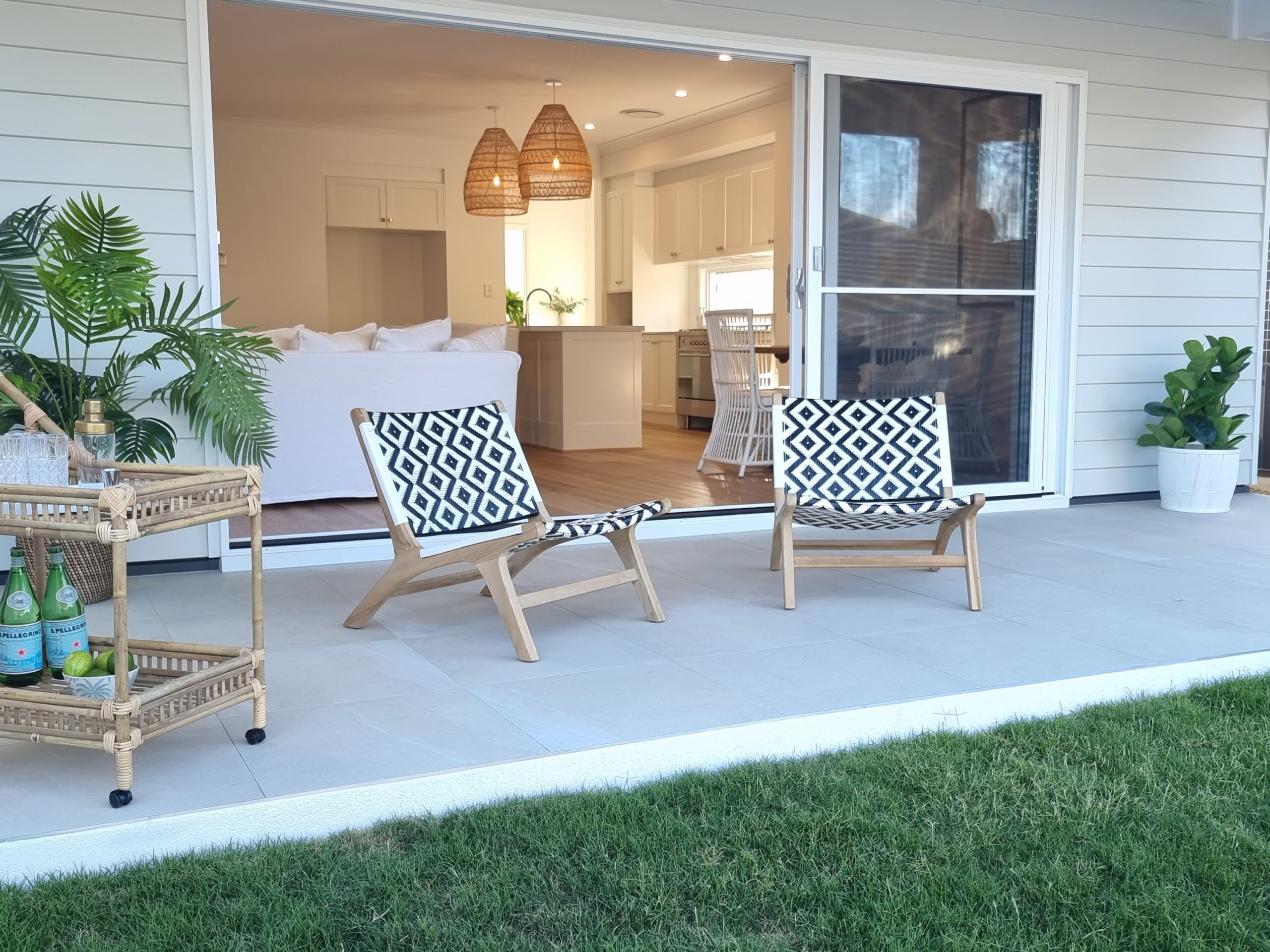 Craft Considered Interiors With a New Build From McCarthy Homes!
Creating a space that reflects your tastes and lifestyle is no small task. The best design trends for 2022 are all about crafting homes that are more welcoming and comfortable than ever, but it takes a deft hand to turn your vision into reality. If you'd like help with that, start a conversation with McCarthy Homes today! We're a custom home builder operating throughout Southeast Queensland, and our expert team of designers and builders can put together a build you'll be thrilled to come home to. We specialise in crafting homes that match our customers' vision for their lives. Whether you have specific trends in mind or you'd like our team to take the lead, contact us today and start a conversation about your dream build with McCarthy Homes.