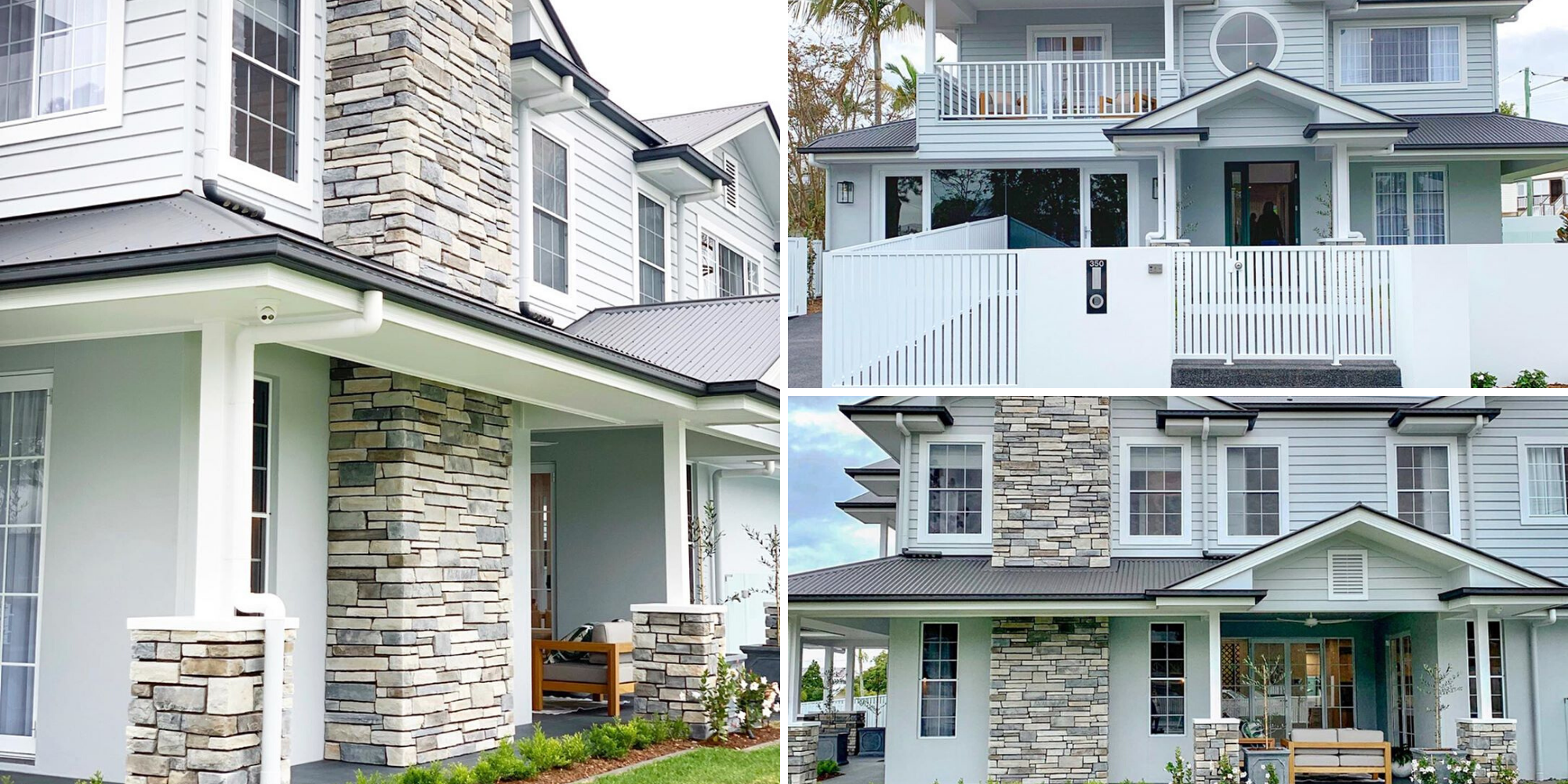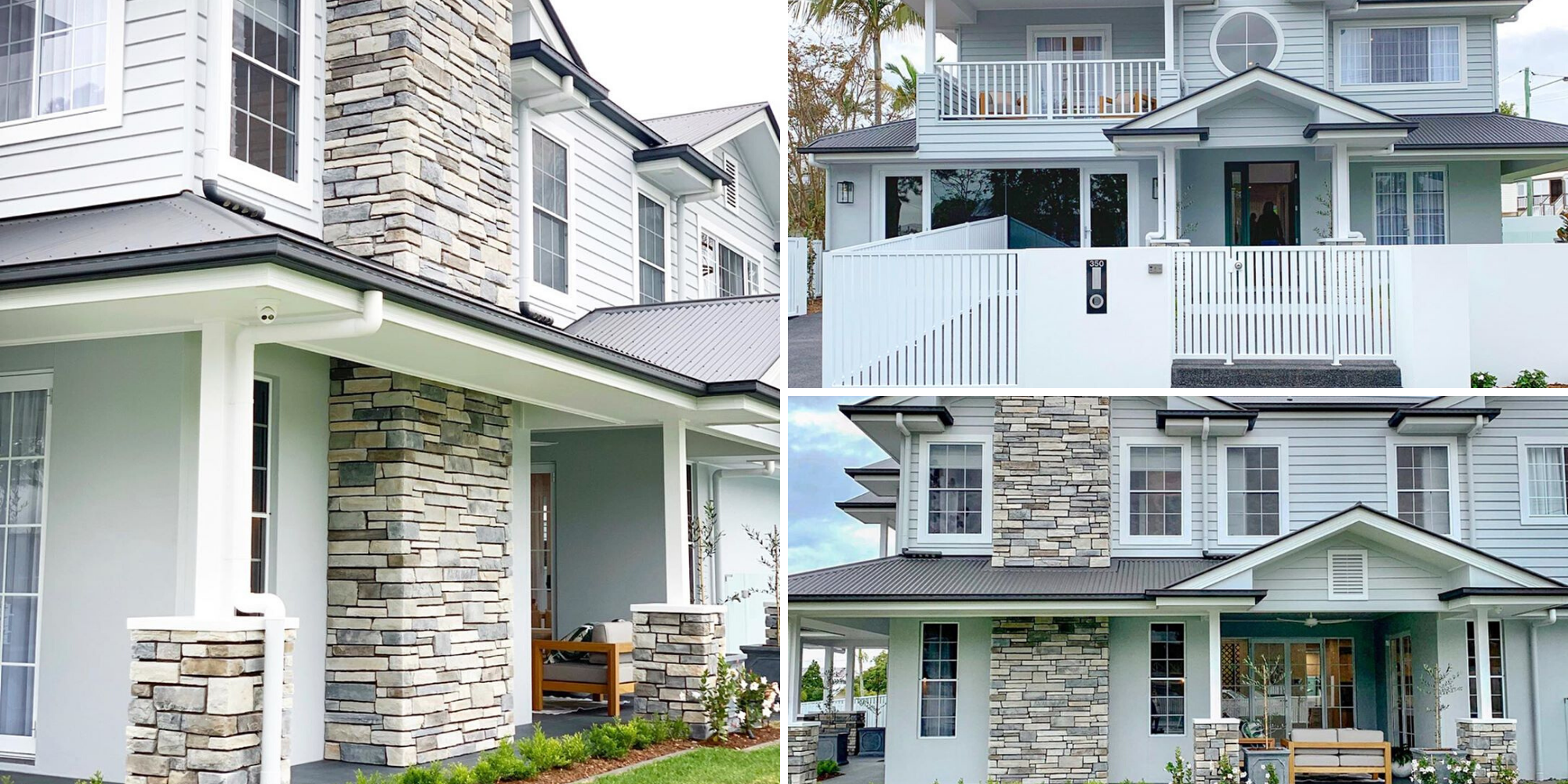 Hamptons style kit homes are a rarity in the kit home industry. While the ever-accelerating rise in popularity of Hamptons-style homes has seen a large number of home builders adapt their offering to include them, there are few options for those looking to build a kit home.
What is a Hamptons Style Home?
Hampton-style homes have a classic beach front appearance with a relaxed interior. They are inspired by homes built in The Hamptons on the East End of Long Island in New York. These homes, over time, developed their own style featuring columns, weatherboarding, boxed edges and muted colours, such as whites and greys.
A Hampton-style home is immediately identifiable by its appearance. A well-constructed Hampton-style home will exude an air of class and sophistication with a relaxed touch. It's where luxury meets the beach. These homes are designed to be lived in yet retain their refined aura.
Is it even possible to buy a Hamptons Style Kit Home?
The nature of a Hampton-style home makes it difficult to translate into a kit home. Hampton-style homes by their very definition are supposed to represent quality and luxury. Although it is not always the case, as a general rule, kit homes have fewer finishing touches and diminished build quality compared to a traditionally built home.
While some providers may advertise Hampton-style kit homes, it's difficult to truly label these as true Hampton-style homes due to the potential absence of high-quality work. A Hampton-style home is the intersection of luxury and easy comfort. Many kit homes lack the quality of work that is necessary for a true luxury label. For that reason, we recommend avoiding kit homes in favour of a traditional build.
Benefits of Kit Homes
There are plenty of benefits to kit homes:
Price: Many kit homes come in at a lower price point than traditional points, but you also need to be very wary of inclusions and the host of additional costs that come with building a kit home (such as site preparation, kit transport, labour to erect the home etc).
Ease: Kit homes are often viewed as an "easy" solution to home building. What you see is what you get, and if you like the kit home it's simple enough to place an order.
Consistency of Product: A major benefit of kit homes is that the exact same home design has likely been erected before and had some chances to iron out any issues with its construction. As such, when you see an existing kit display home or images online, you know that you are likely going to get a similar outcome with your own kit.
Drawbacks of Kit Homes
While kit homes may seem like a quick and easy solution to getting a home up, they do come with their drawbacks.
Build quality: Not all kit homes are created equally. Some kit homes suffer from poor build quality, low-quality parts and an overall feeling of cheapness.
Longevity: The build quality can also affect the longevity of a home. There are genuine concerns with many kit homes that over time, joints and waterproofing may start to show signs of breakdown.
Style: The simple fact is, many kit home designs lack a particular element of style and sophistication that you're going to get in a traditional build.
Hidden costs: When you're purchasing a kit home, you need to have a clear idea of the tradespeople you'll need to set it up, exactly what furnishings and finishes you're getting with the home, and any other utility connection costs or hidden expenses.
Finished Feel: There's a lot to be said for a high quality finished feel to a home. Many kit homes simply lack that. 
The Bottom Line
If you absolutely need to build a home on a very low budget, a kit home on cheap land (although closely connected to utilities) is your best option. However, you need to walk into that purchase with open eyes and understand that the product you are getting may be low quality and that you may end up facing costs that you simply hadn't planned for. Buying a kit home requires a lot of research and may end up requiring a lot of labour and effort on your own part.
Why a McCarthy Homes Hampton Home is Your Best Bet
At McCarthy Homes, quality comes before all else. We aren't in the business of providing cheap, easy to erect kit homes. We are in the business of building rock-solid family homes that are built to last. Our homes are designed and constructed to last for generations. If that is the level of quality you are searching for in your home, then a McCarthy Homes Hampton home is your best bet.
Get the right advice
We've been through the process of building a new home with thousands of happy customers. If you need help or advice on any aspect of building your own Hampton-style home, we are happy to help.