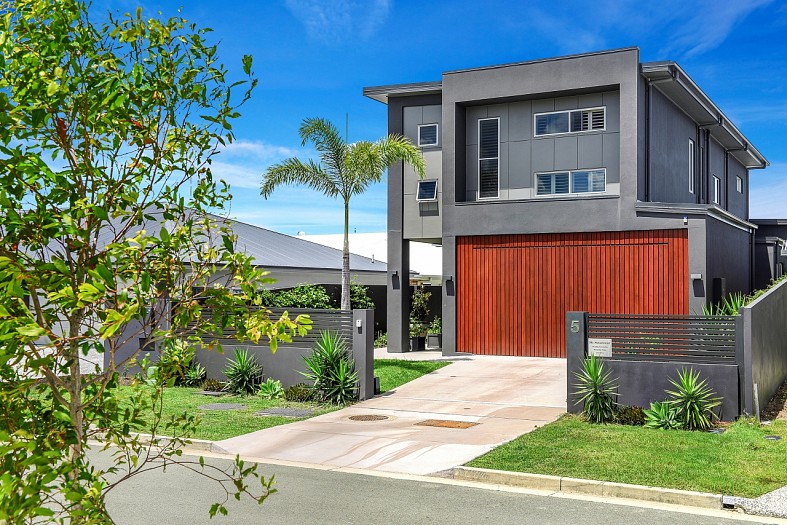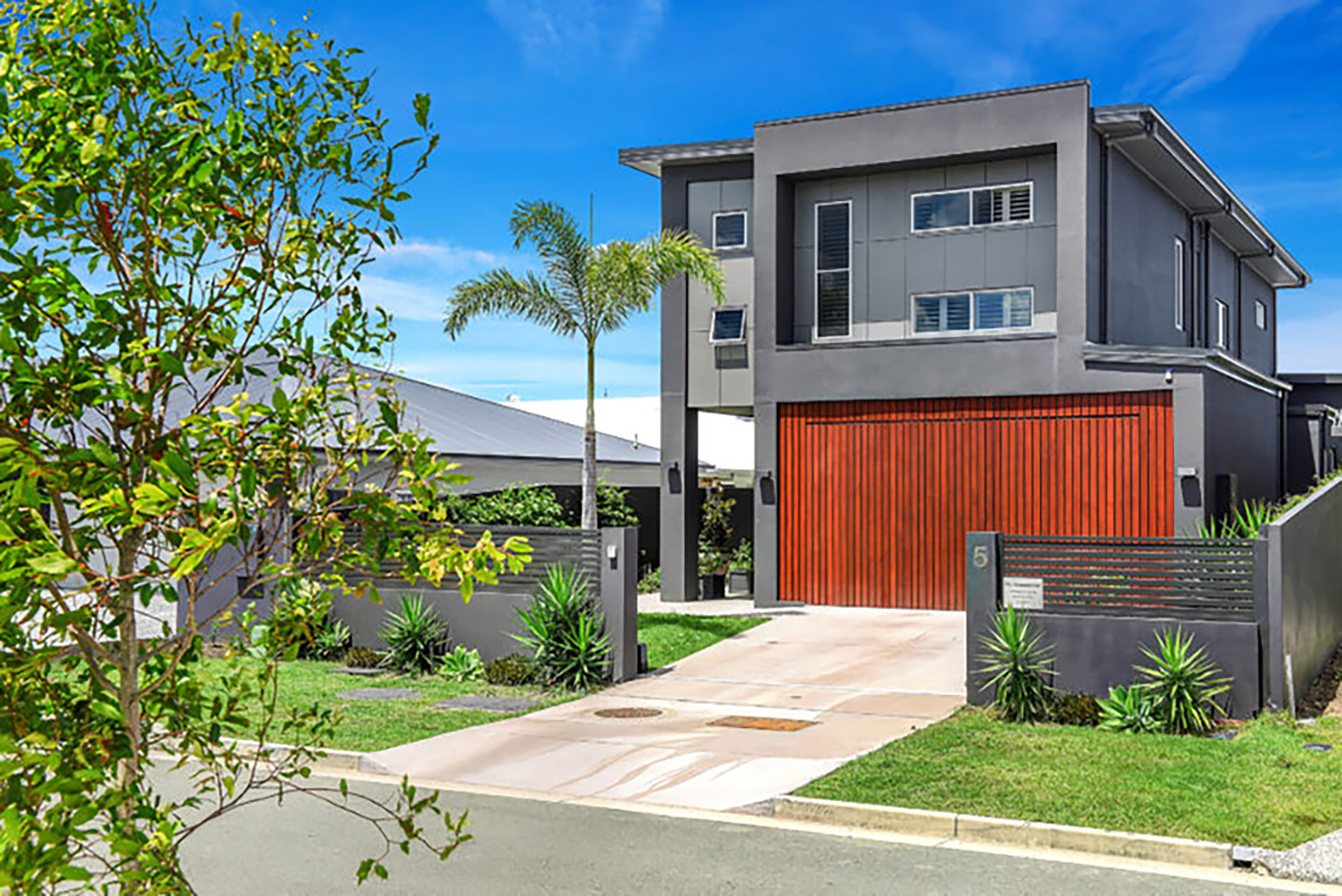 Combining Manhattan warehouse vibes with an eclectic design style, discover how Damian and Alison created their dream home on Queensland's beautiful Hope Island.
The Location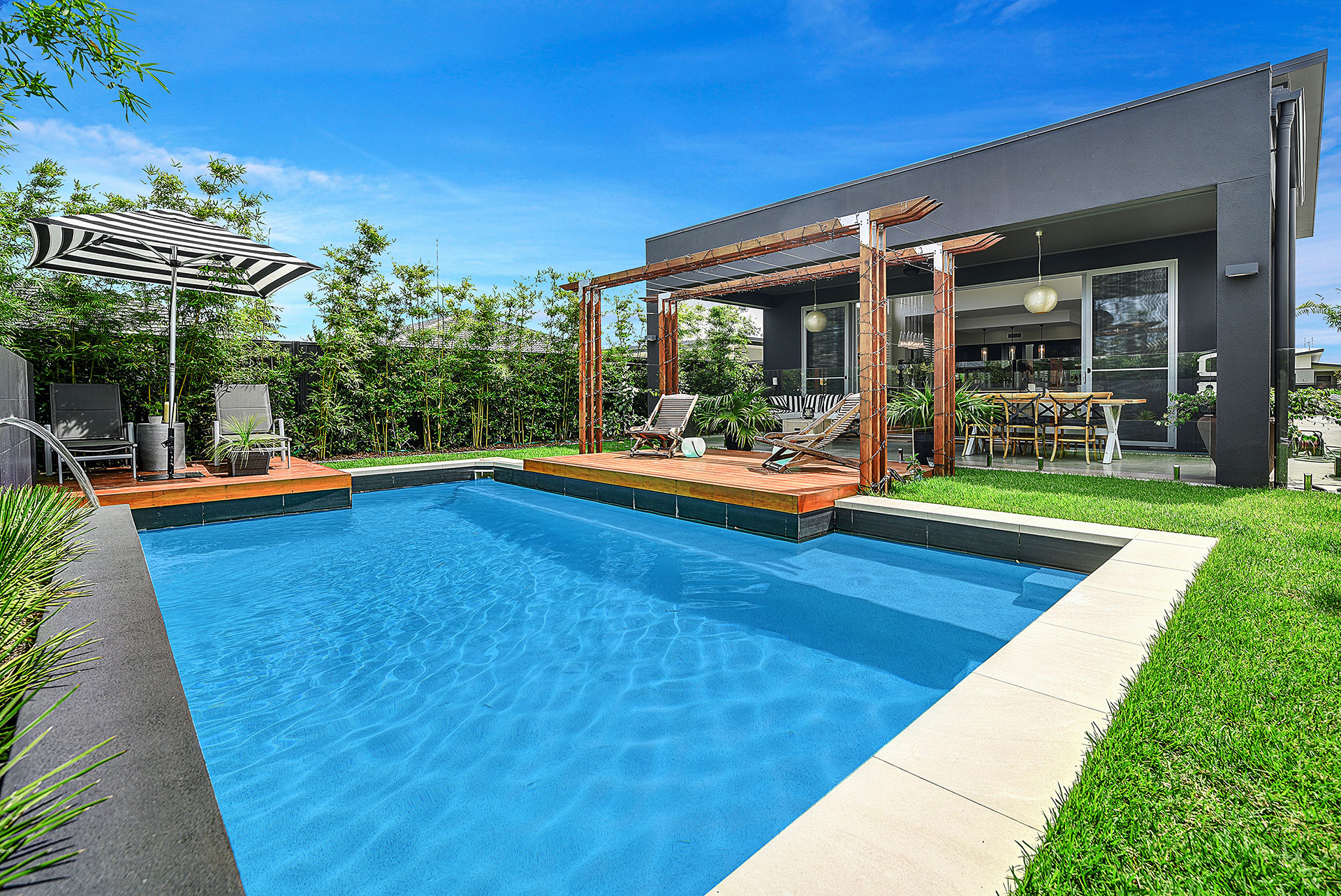 "We had a pretty good idea of what we wanted and like to think we have a knack for design. We couldn't afford a waterfront block so we purchased an vacant block 90 metres from the canal where we later purchased a pontoon and have our little boat stationed there. We really enjoy the privacy of a dry block and have used bamboo to enhance this privacy."
The Build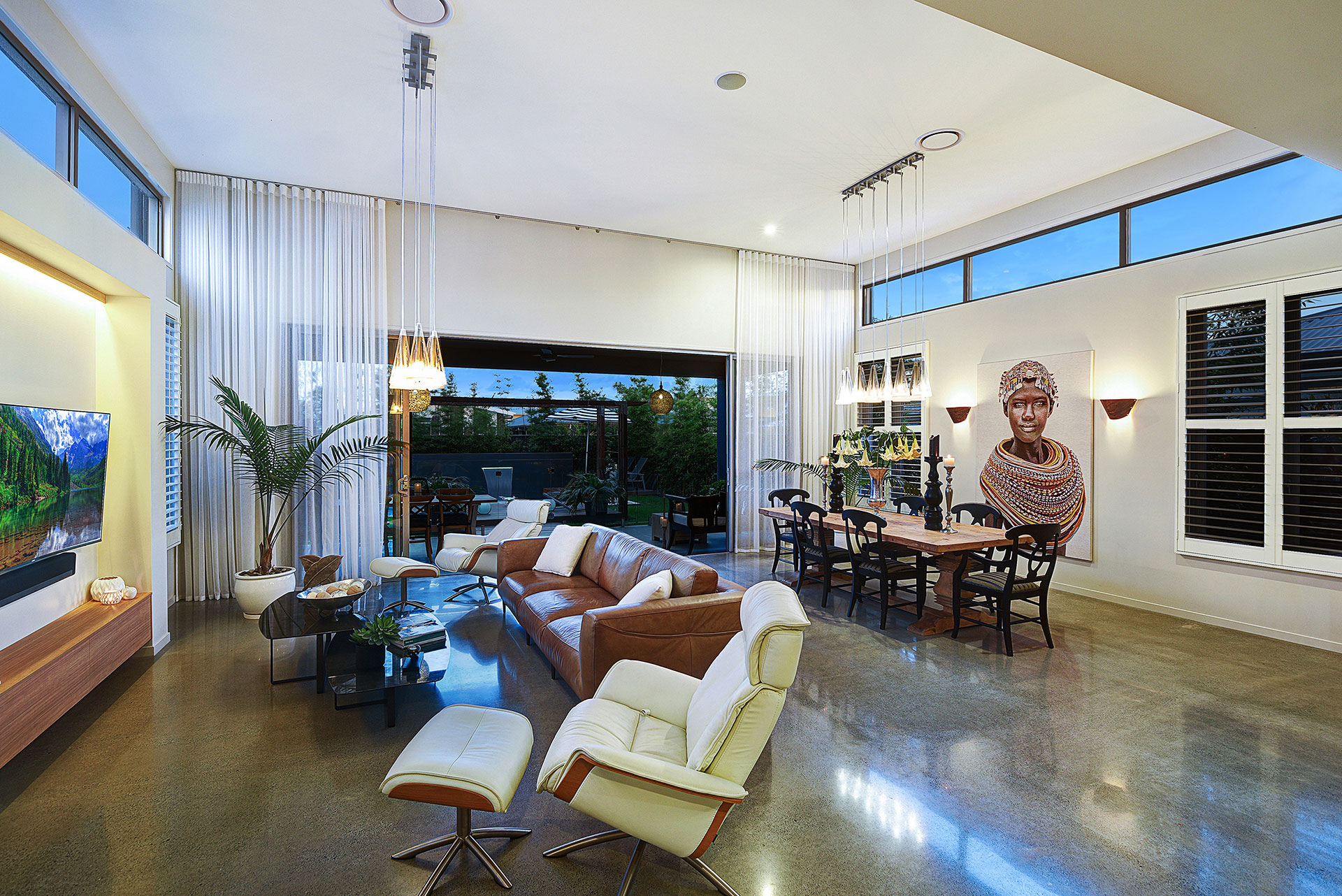 "Considering we only had a 12-metre wide block we used 3 and 4-metre ceiling heights with soaring voids to create the feeling of light and space. We used polished concrete as we just love it and went for a slightly smokey wall paint colour because a stark white may have seemed a bit cold in such a voluminous area. We both really like mood lighting and used hand-picked feature wall lighting and pendants throughout to achieve this."
"We went with an open plan living concept as we don't feel that a theatre room would have been used, so we bought a big TV that you can watch from kitchen whilst cooking, dining and just relaxing on the couch. The design is perfect for our lifestyle – there are basically six zones in one space! It's just so relaxing!"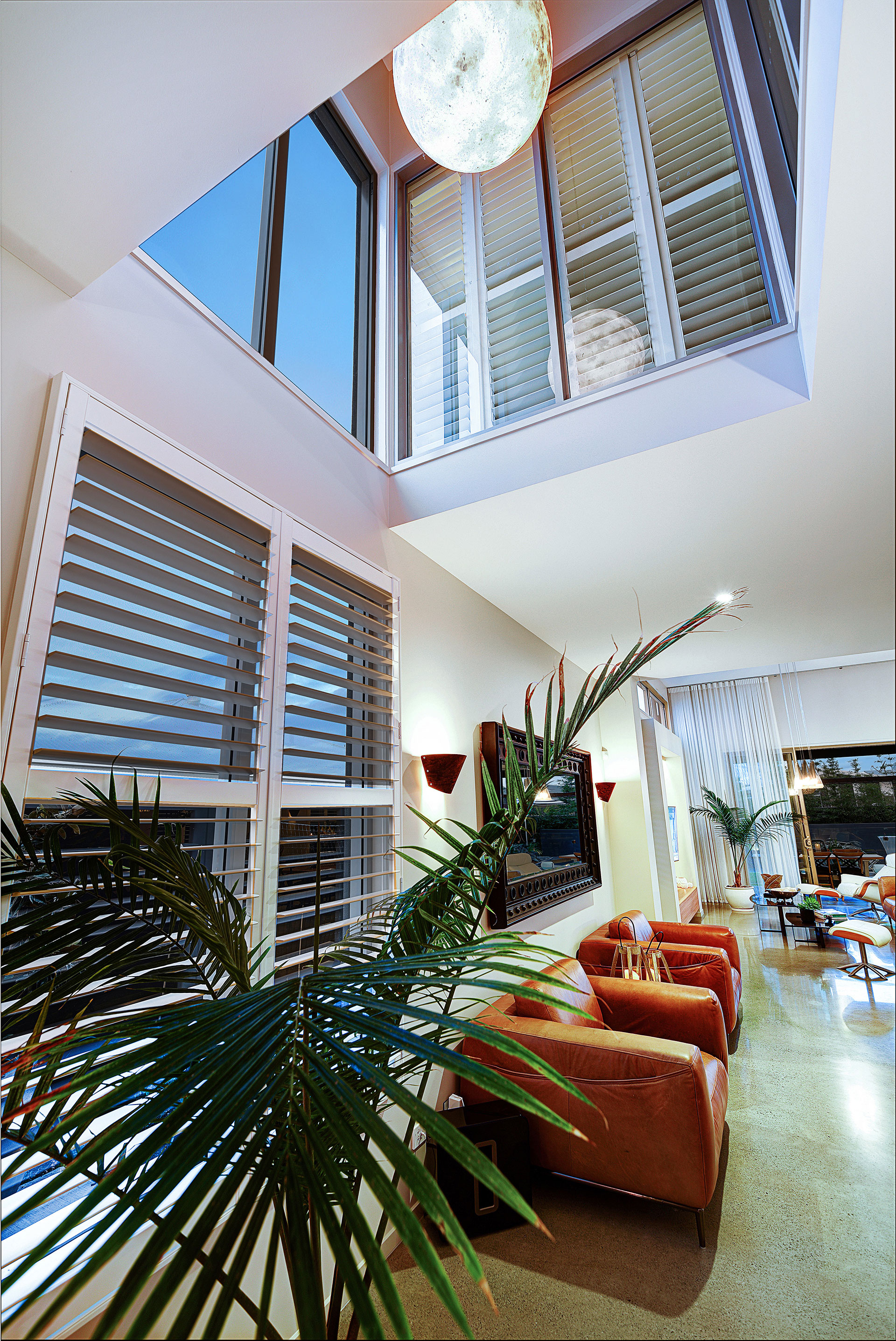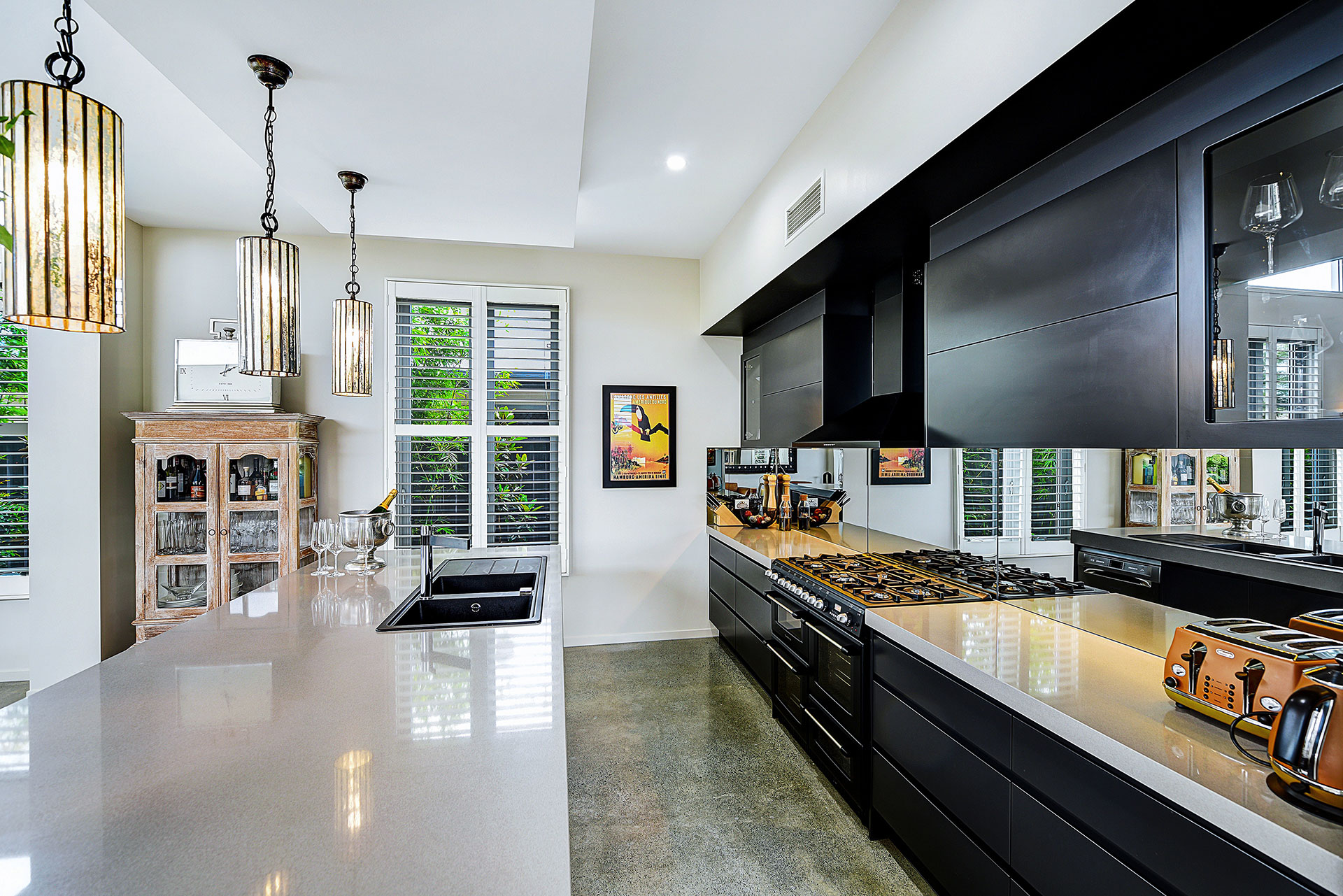 "We had a pretty loose direction with interior design. We purchased a lot of old chairs and furniture on Gumtree and restored them by sanding and liming them. We just kept collecting over a three-year period, selecting items that we both liked and thought would look good in our new home one day. We picked all of the plants and pots too. Alison's favourite thing is the veggie/herb garden she has made on the northern boundary and we use this daily as we both love cooking. Our kitchen was carefully designed and the walk-in pantry is fully stocked with spices and herbs as we love spicy food.
We did everything design and decorating wise by ourselves and we are really proud of what we have achieved.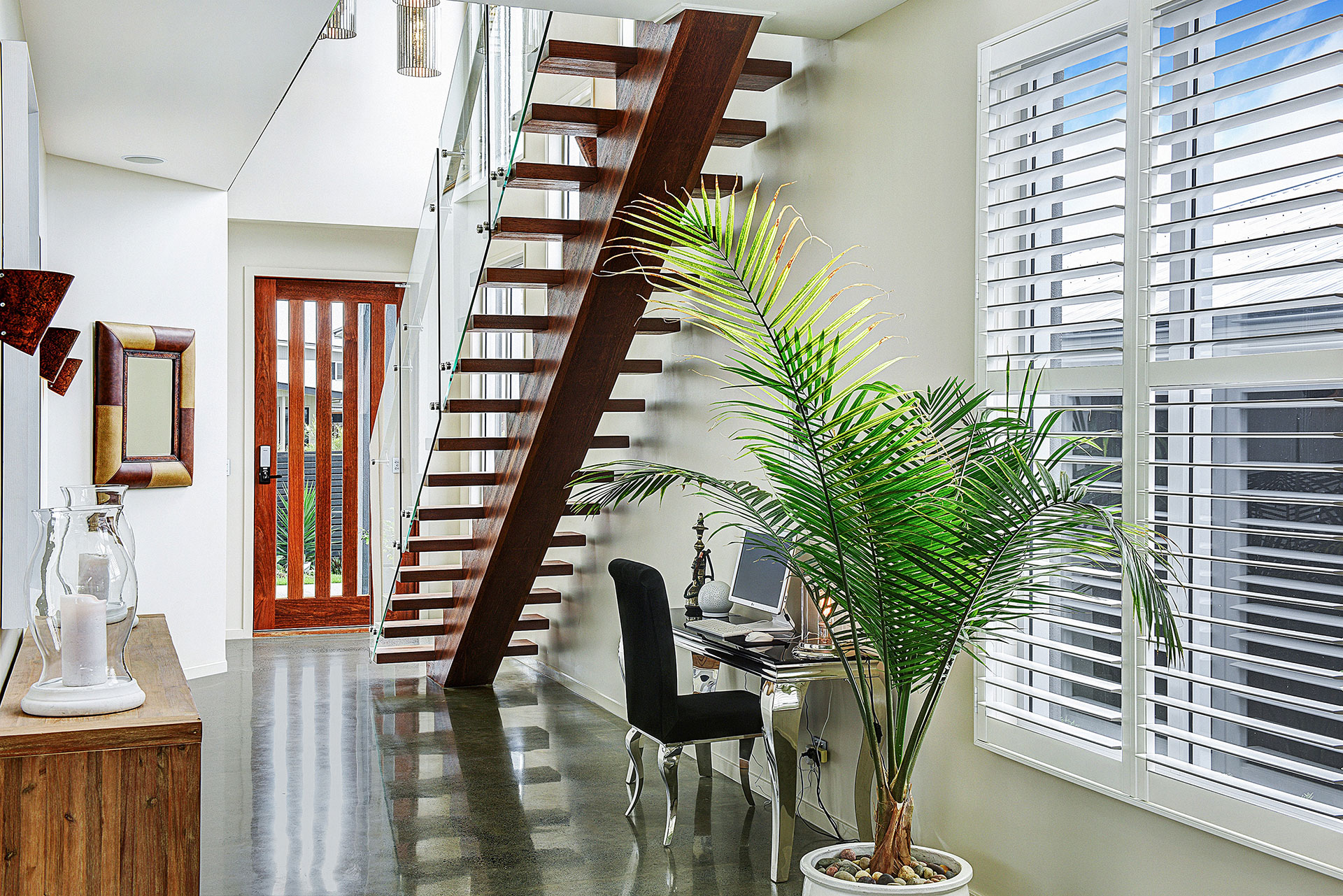 Damian and Alison enjoyed the building process with McCarthy Homes so much that they now work for us as sales consultants in our Helensvale display!
Ready to discuss building your dream home? Get in touch with us today.
Hear from Damian and Alison about their journey with McCarthy Homes.