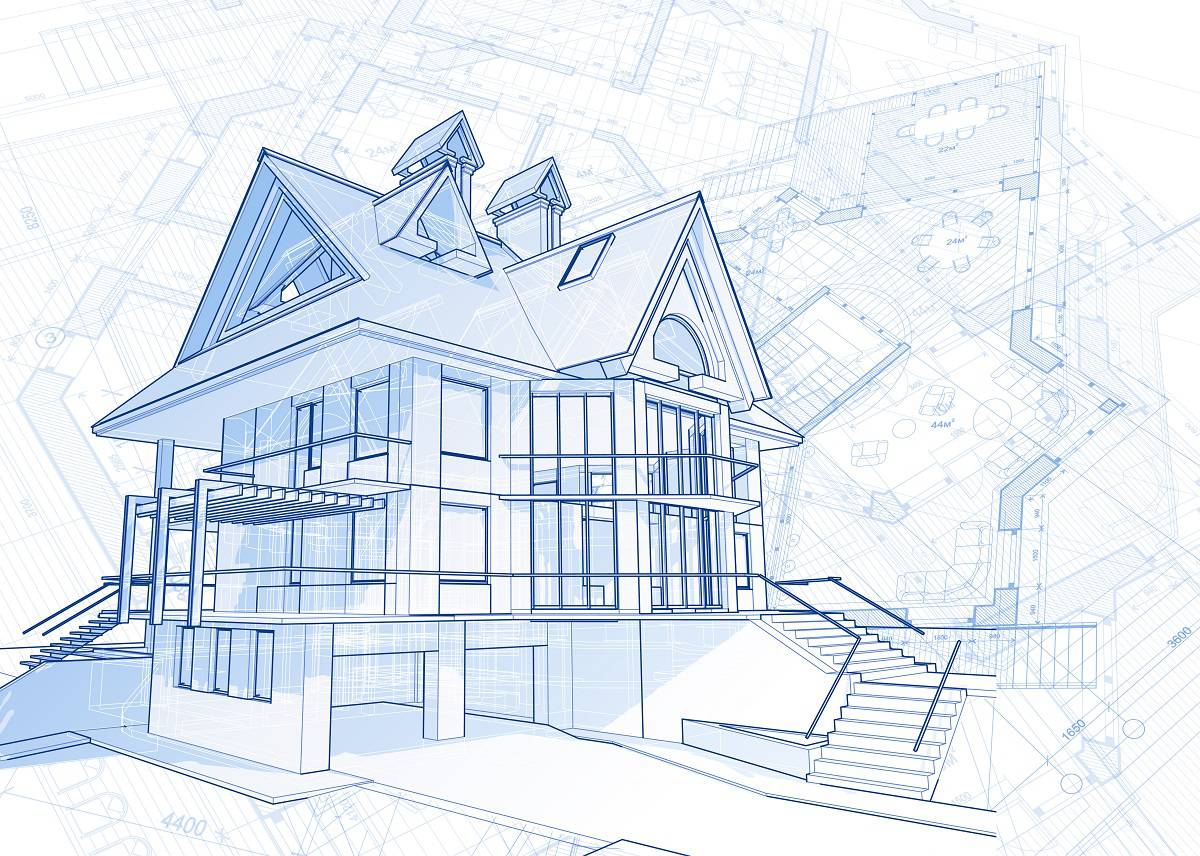 Designing a custom home is an incredibly rewarding experience. Once it's all said and done, you'll end up with a home perfectly suited to your family, needs and lifestyle. The only hard part is figuring out exactly what you want!
Having creative freedom is great, but it can present a unique challenge if you have never designed and built a custom home before. With some thought and planning, you can create a unique design that helps your builder shape your ideas into a refined home-building experience. To get you started, here are our tips on how to draw your custom home floor plans!
1. Make a List of What You Need
Every custom home design begins with a wishlist. You need to know exactly what you want from your new home before you can start sketching your design! Your wishlist doesn't need to be complicated, but it's worth putting in extra thought to make sure you've got everything you want. As a guideline, you'll need to think about things like:
How many bedrooms you want

The number of bathrooms and ensuites

Kitchen size and layout

Whether you want extra living or working areas

Garage and workshop space

Outdoor living areas

Luxury features like butler's pantries or steam rooms

Practical features such as laundry rooms and stairwells
2. Decide On a Style
If you have a specific architectural aesthetic in mind, now's the time to include it in your plans! Hampton style homes, farmhouse properties and coastal homes all have specific features and layouts that you'll need to think about if you want to match the aesthetic. You can always search custom home builders' websites for inspiration. You can also visit their display homes or use their custom home floor plans as a starting point for your own design.
3. Measure Your Own Spaces
To help keep your sense of scale in perspective, get out your tape measure and measure the spaces in your existing property. This is also a good chance to figure out what you don't like about your current home. Are the bedrooms too small? Is there enough room to walk around lounges and dining tables? Is the kitchen laid out effectively? The things you dislike often come down to the amount of space available, and you can use that information to improve your own design.
4. Start Drawing
The best starting point for how to draw your own house plans is to use grid paper and sketch your design by hand. The grid helps keep your drawing in scale and gives you an idea of how big spaces really need to be.
There are two main ways of drawing a floor plan for your new home:
From the inside out.

If you aren't sure what shape the house needs to be, it can be helpful to start designing your internal rooms first. Most houses are built around central living and kitchen spaces, so that's a good place to start. After that you can add bedrooms, bathrooms, study spaces and other living areas as needed.

From the outside in.

If you know what the outside of the house needs to look like, or if you're working with a specific block shape and size, it can be helpful to draw the external walls first. Once you know the external dimensions you can fill in the internal walls to create the rooms you need.
5. Add in the Details
Good floor plans show more than just the walls. Details like doors, windows, appliances, showers, toilets and light fittings all help to envision the finished product. Adding in these sorts of details can help you design effective spaces. It also gives you a chance to make sure you're allowing enough room to accommodate furniture and fittings.
6. Let Your Builder Help
Rather than spending countless hours chipping away at the design yourself, focus on getting the broad strokes right and work with your builder to nail down the details.
The custom home builder you work with will have a design team that can take your rough ideas and shape them into fully-fledged plans. Not only can they turn your vision into reality, professional home builders are filled with helpful advice to help hone your ideas into custom home floor plans you'll love!
Design a Custom Home with the Team From McCarthy Homes!
Crafting a home that's perfect for your family and lifestyle is no small task. It's easy to put hundreds of hours of planning into the process. If you need help, home builders Brisbane based McCarthy Homes has all the advice and tools you need to get started!
We're experienced custom home builders working throughout the Brisbane region on multiple knock down rebuild and new home projects. Our team lives and breathes home design, so we know what it takes to shape your ideas into custom home floor plans that capture your vision. Start a conversation with McCarthy Homes if you're looking to build a custom home – you're always welcome to contact us online for a chat!