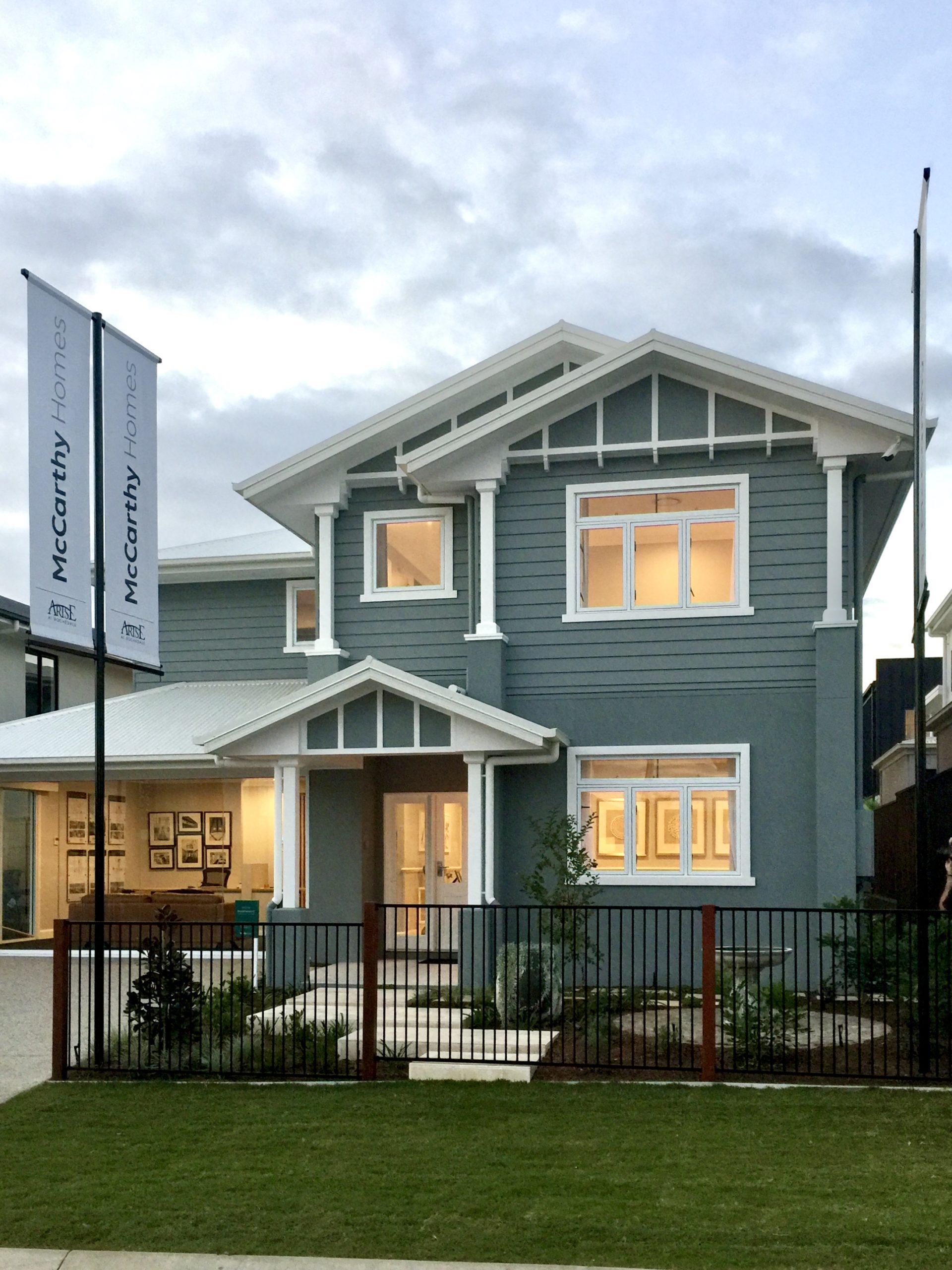 Owning a new home is a dream for many people! It's exciting to personalise the details of your home when you're building from the ground up. There are options for everything from paint to flooring, cabinets and taps! However building a new home can also be a stressful time where a homeowner can become overwhelmed with indecisions or blow out their budgets.
At McCarthy Homes our builders will take you through your new home build with ease and excitement. On top of that, McCarthy Homes offers a number of promotions and packages to build and customise your home. Keep reading to find our top 3 tips to get the most out of your new home build!
Top 3 Tips To Get The Most Out Of Your New Home Build
Take Care of Everything With A House & Land Package
House and land packages allow buyers to secure a block of land and the construction of a home in one process and two contracts. These packages allow you to know the combined price of your new home and land from the outset so you won't encounter any surprising additional costs.
House and land packages are often seen as the ideal solution to your new home dreams. You can purchase a house and land package by choosing the most suitable block and then customise the house design to your needs. Whether you're looking for a new home to move into or building an investment property for your future, you can create the design to suit your budgets and goals.
Our house and land packages have matched the shape of the block with a house design perfectly suited to the land; choose your favorite and simplify the process of your new home build.
Take Your Designs To A New Level of Luxury With Our Inclusions
McCarthy Homes makes it easy to elevate your house design with our inclusions packages. Most people take their house design at its face value and don't delve further into the thoughtful additions that make a house truly feel like home. You need to consider the little things that breathe personality into every space.
At McCarthy Homes we've considered the small details that can make your dream house a reality and put them into three alluring inclusion collections.
Our base collection, Sandstone, is included with every home. Or to experience a new level of luxury, consider upgrading to either our Granite or Quartz collections. Using only the highest quality materials and appliances with every inclusion range, your home will be both sophisticated and functional. Take some time to explore our inclusion collections here and discover the perfect fit for you.
Our inclusions collections are all designed internally by our expert design and selections team; the same designers that work on our custom home designs. Rest assured that their inclusions collections are perfectly designed to accentuate the interior of your new home. From the very foundations of the home itself, to the eaves and the benchtops, your entire home and inclusions collection are designed to work seamlessly to reinforce the luxurious comfort of your new home.
Save Your Budget and Take Advantage of Our Promotions
To get the most out of your budget you should absolutely take advantage of new home build promotions. McCarthy Homes offers promotions in conjunction with our inclusions to provide even more value for home buyers. These promotions will only run for a limited period of time so make sure to stay up to date with all current promotions so you don't miss out.
You can build more into your dream home with our latest promotions including:
Must Have Collection with air conditioning, a true core steel frame, kitchen pack and solar system; a must have for new house builds
Stay Right Where You Are Pack for those looking to knock down and rebuild their dream home on their existing block of land
Sandstone Elevate to get the Kitchen you want and more with an elevation of your home inclusions valued at over $20,000!
Preliminary Deposit Saving where you can save up to $1500 on the First Stage Preliminary Deposit and $2000 on the Second Stage Preliminary Deposit
Our promotions and latest offers have been created with you in mind so take up the offer and get the Kitchen you want, the collection you need and the savings you'll love!
Make the most of your new home build with McCarthy Homes
Make sure that when you're building your new home in Brisbane or Queensland that you follow these tips to get the most out of your project! Whether you're looking to purchase a house and land package, elevate your home design or maximise your budget, you can achieve the new home of your dreams with McCarthy Homes.
Contact our team today to talk through your new home build and the options available to you!