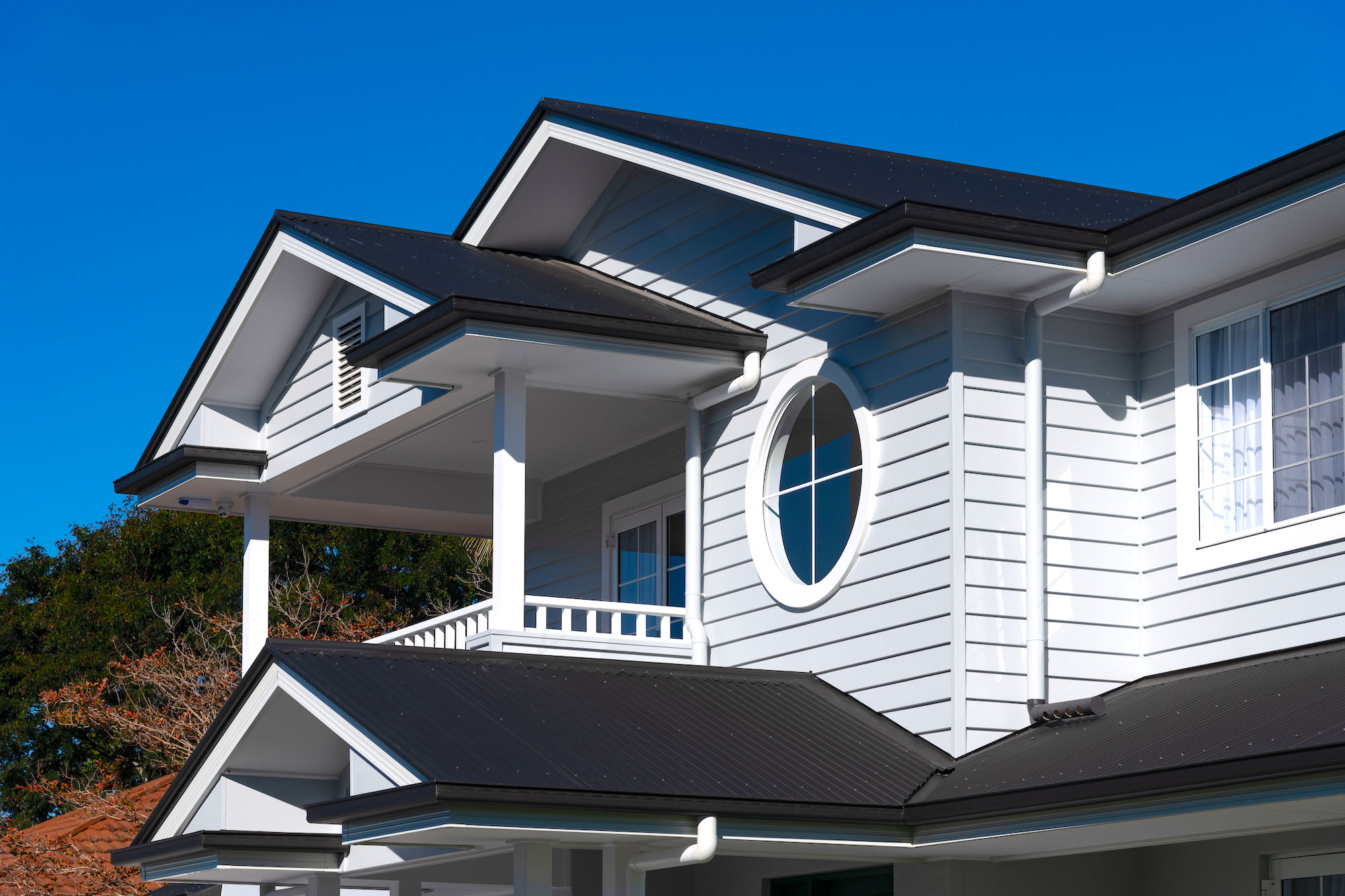 The Hamptons trend has well and truly established itself as one of the most popular home design styles in the world. For those new to the Hamptons style design, the Hamptons to New Yorkers is like Bondi for Sydney-siders or Noosa for Queenslanders. It's classy and by the water with open and airy interiors. 
Traditional Hamptons style homes feature crisp whites, beachy blues, natural accents and light and bright interiors. It's coastal living in luxury and sophistication. So it's easy to see why the Hamptons style has been especially popular in Australia, with our close proximity to beaches and a climate that's well suited to open-plan, breezy houses. 
Ever since the established Hamptons style was introduced to Australians, we've been slowly adapting the design to our own tastes and environment. Nowadays, Australia is recognised as having our own Hamptons style, slightly different from the US version. In Australia, the ultimate Hamptons style home will include more modern building materials such as weatherboards and corrugated steel and expand on the afresco and outdoor entertaining areas by incorporating the addition of verandas, which are reminiscent of country homes and Queenslanders. 
At McCarthy Homes, we're proud to be the Hampton home specialists in Queensland; offering a range of fresh, bright and breezy Hampton home designs to suit all tastes and budgets.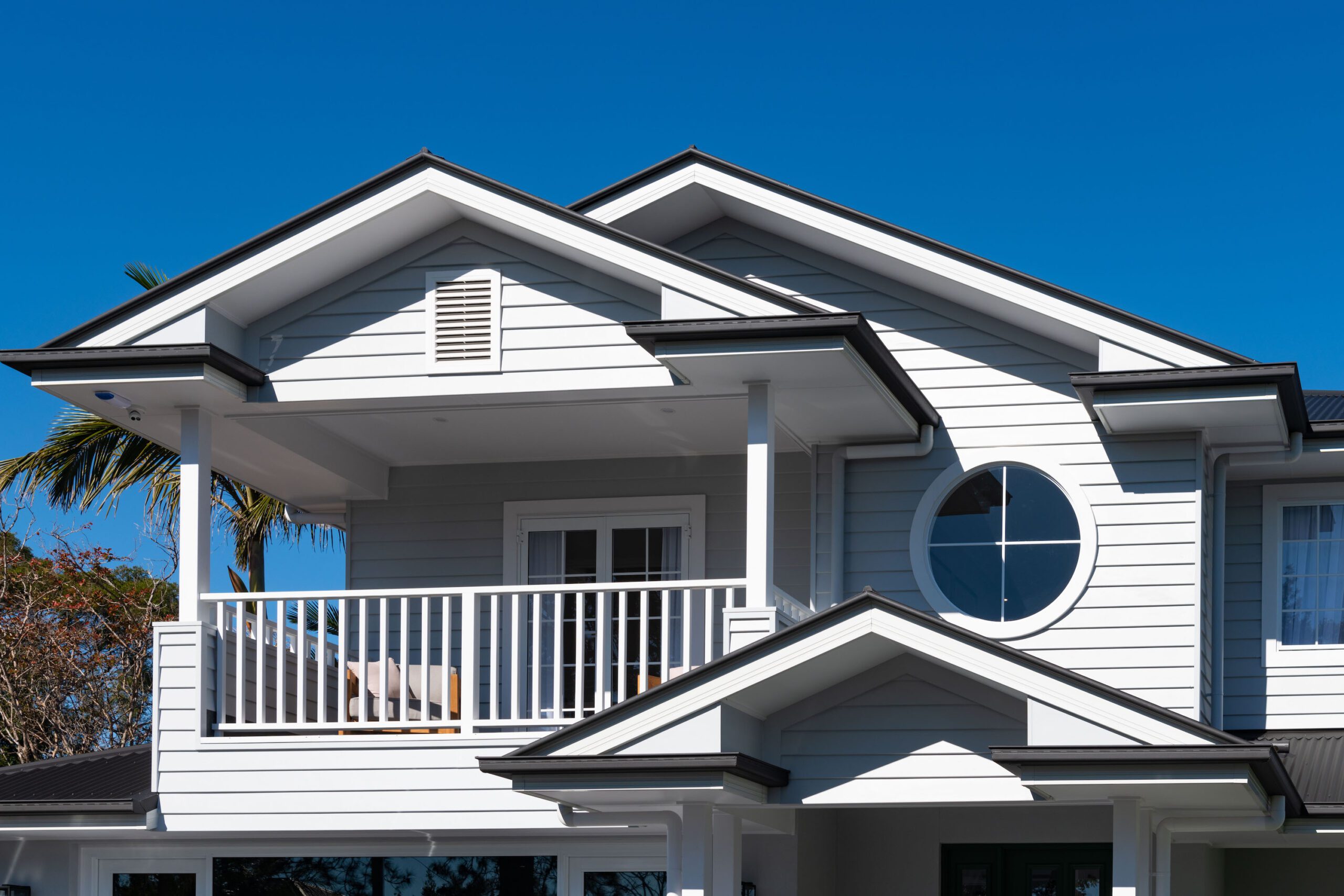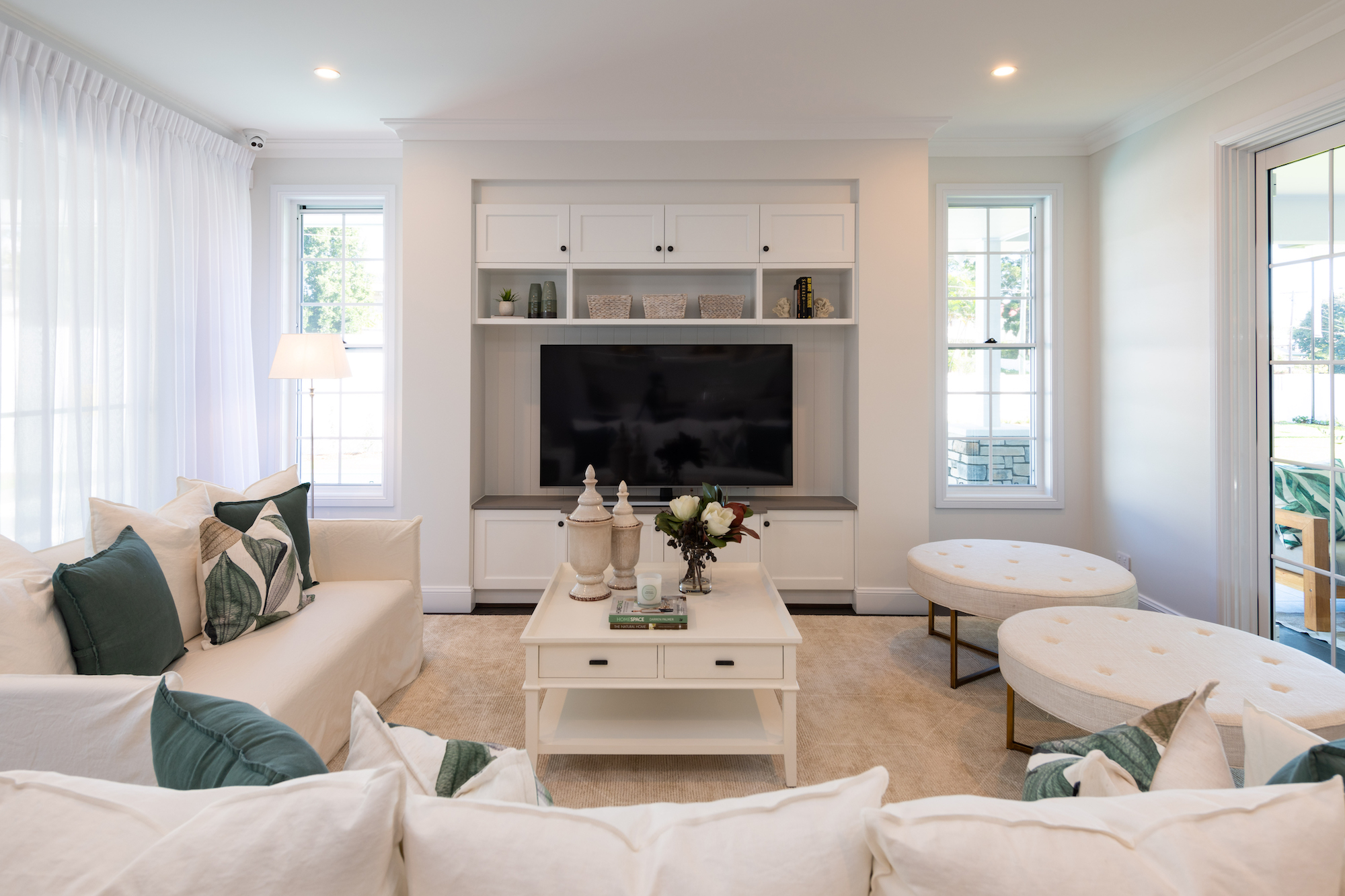 If you have a particular Hamptons design in mind our design team can create your dream with you. Alternatively if you don't know what you're looking for apart from a Hamptons style, then we recommend you explore our most popular Hamptons home design, the Fairhaven. 
A perfect blend of luxury and comfort, the Fairhaven boasts four spacious bedrooms and three living areas. Designed for effortless living, the open entryway flows into the downstairs entertaining areas, with the well-appointed kitchen and butler's pantry making entertaining a breeze. If you're seeking the ideal Hamtons style family home, then the Fairhaven is perfect for you. 
The Fairhaven: The Ultimate Hamptons Style Home In Australia
Our Fairhaven house design is our most loved Hamptons style home, to show you why we'll talk you through just some of its design highlights.
Kitchens
The Fairhaven design includes a fully styled Hamptons kitchen complete with stone benches and a butler's pantry. To create that Hamptons bright and airy feel, the kitchen blends into an open plan with the family living and dining areas.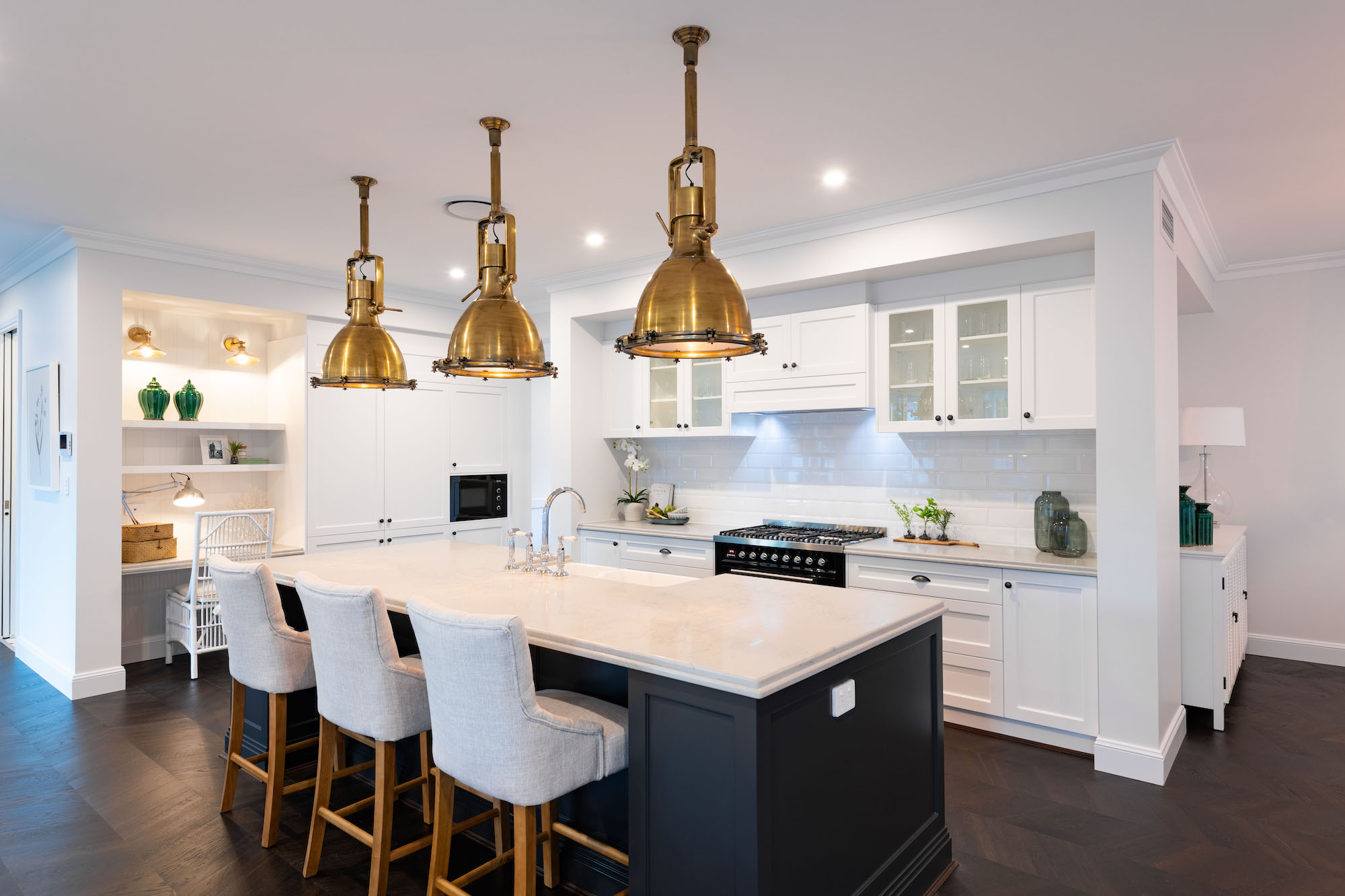 Mudroom
A Hamptons classic; our Fairhaven design features a walk-through laundry/mudroom that leads from the garage into the butler's pantry. A very popular feature. 
Luxury Living 
In quintessential Hamptons style, your entire family can enjoy the peak of luxury living within our Fairhaven home design. Stonework pillars and a balcony above the garage display the Hamptons lifestyle with the option for an indoor fireplace for that ultimate Hamptons design.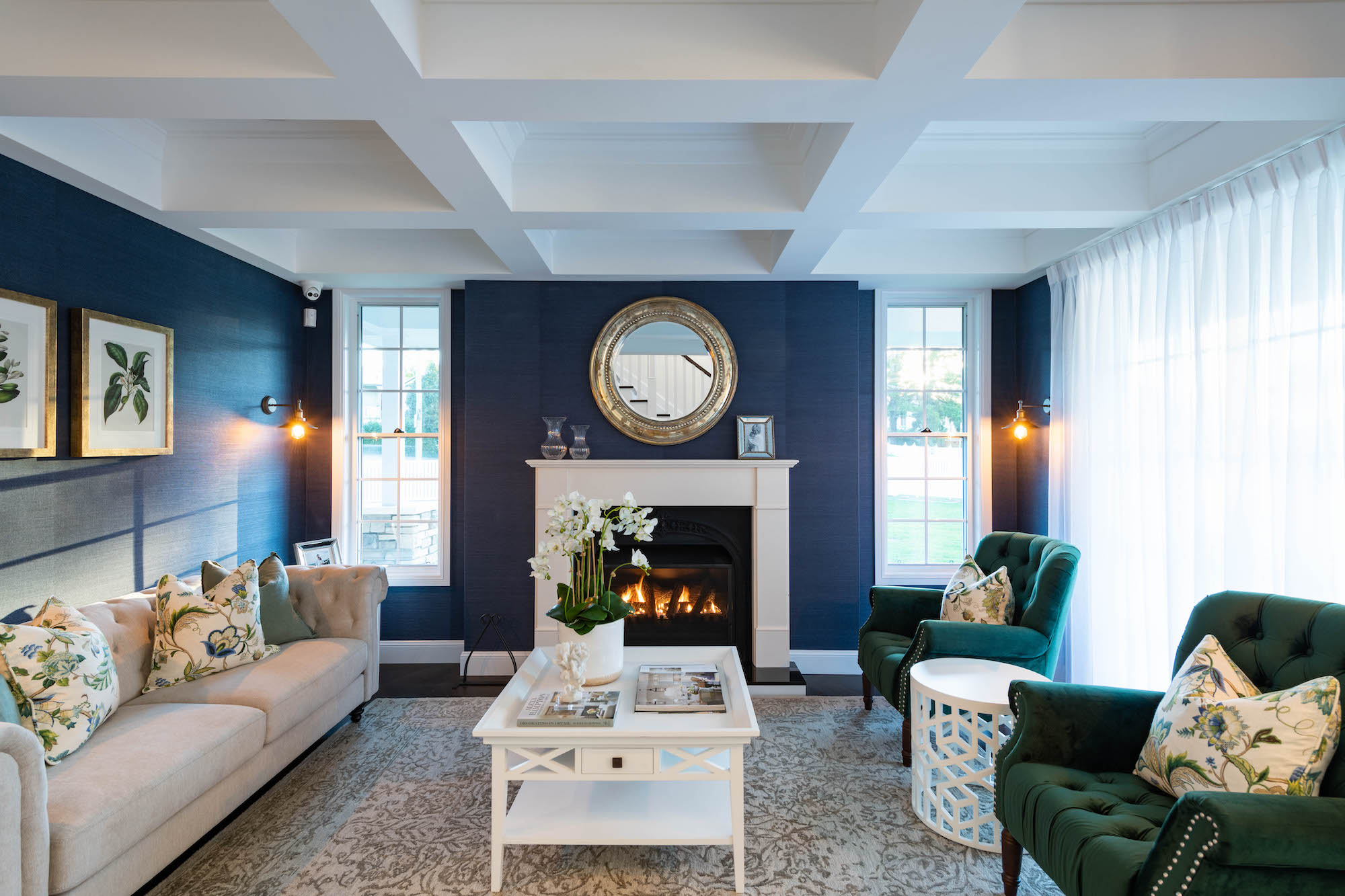 To learn more about our Fairhaven design follow the link here to discover it's floor plans and possible façades.
Our McCarthy Homes Home Design Team have helped hundreds of homeowners create the perfect Hamptons home design. Choose from Coastal Hampton styles to more Traditional styles and even a few unique Queenslander façade styles. We can help with unique floor plans and a stylish façade that will stand the test of time. To learn more about our Hamptons home designs or to design your own custom Hamptons home talk to our friendly sales team today. Call us on 07 3358 9704 or contact us online here.