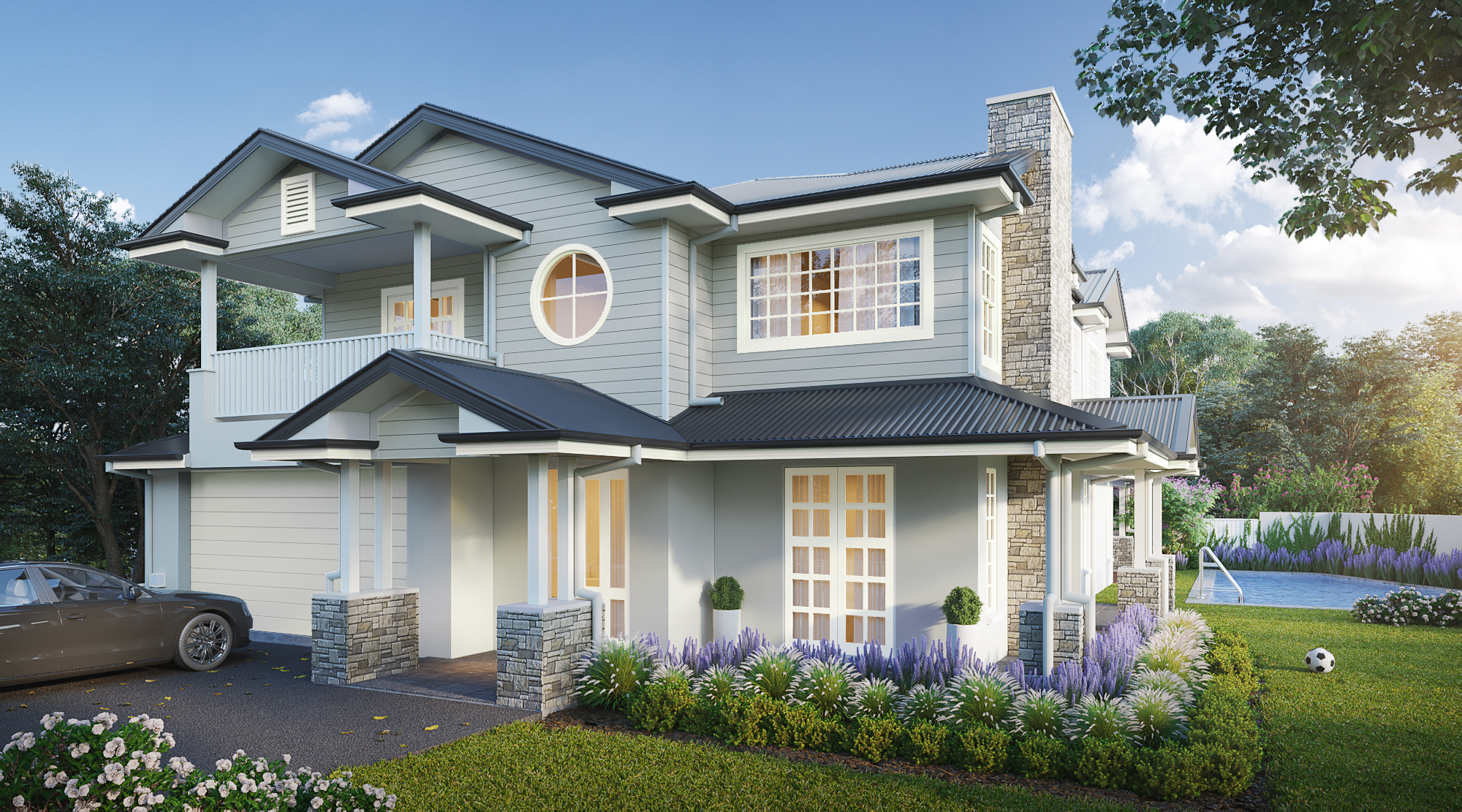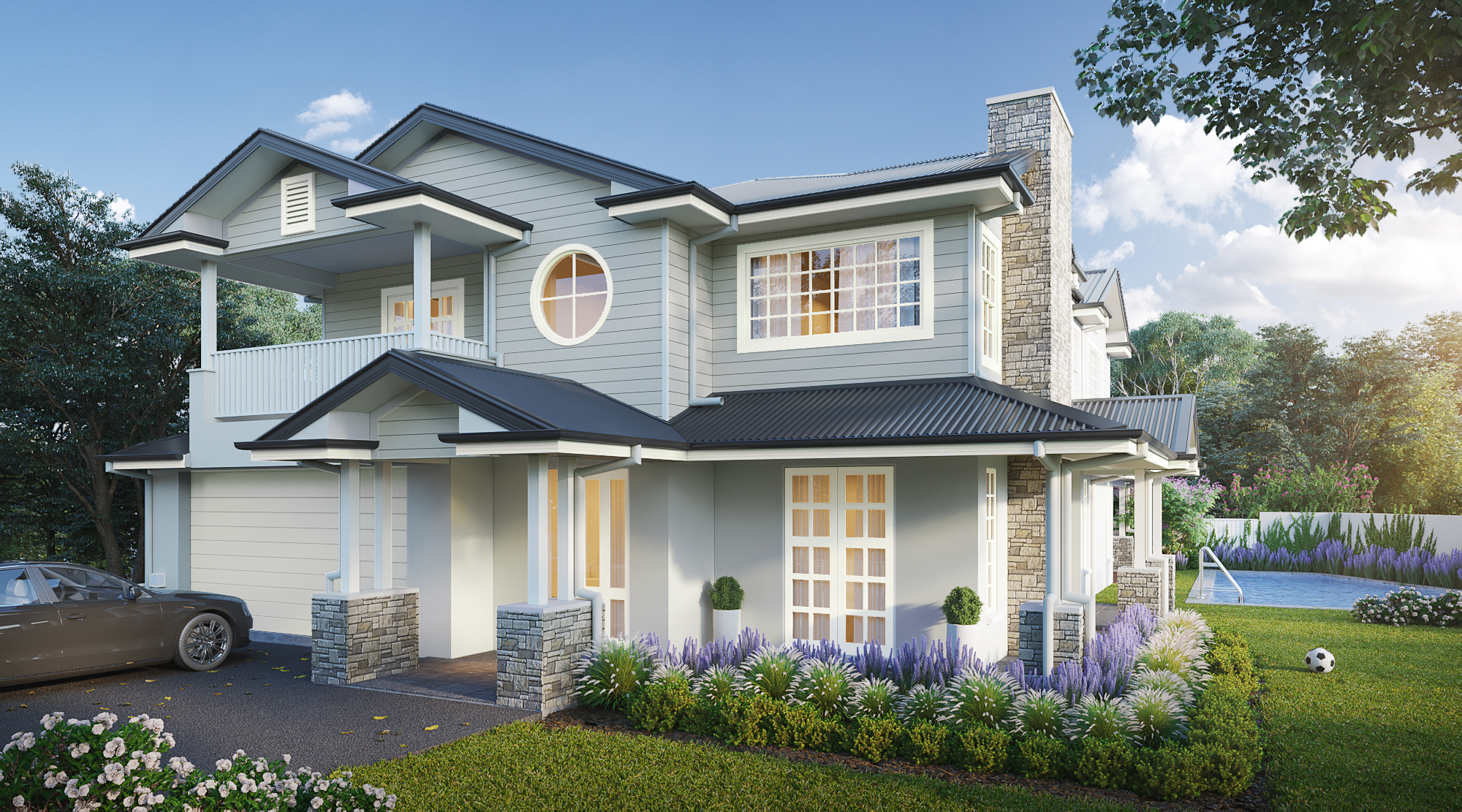 There is something to be said for timeless beauty. The kind of classical design that transcends trends and architectural eccentricity is something that many of us aspire to in our home. We want to live somewhere that will retain its visual impressiveness far into the future, something that we can be just as proud of on the day we retire as the day we bought it.Hampton-style house plans are a great starting point in the search for the kind of home that will deliver on all fronts.
Why are so many people searching for hampton-style house plans?
Hampton-style house plans have exploded in popularity in recent years. It has always been a timeless architectural style, but changes in accessibility and income have led to more people finding it to be more affordable and thus seeking it out as a design option for their own home.
Hampton-style house plans are the foundation upon which a truly beautiful home can be built. With a strong foundation (provided you pick the right designer and builder) you can expand into your own Hampton-style interior with the right balance of teal, navy and off-white hues. There's a whole world of Hampton interior design out there, and it's perfect inside a hampton-style home.
What to look for in hampton-style house plans
It might be hard to describe the ideal hampton-style house plan, but when you see it, you know it. A great Hampton-style house plan will acknowledge its roots and account for them. This means recognising that many of the things that make a Hampton-style home recognisable aren't necessarily built into the frame. They include the furnishings, such as lantern-style lighting, and paintwork.
When you're analysing the floor plans, look for open space, air flow and availability of natural light. Think of a stylish coastal home that has the doors and windows open through the warm summer months.
What are the best hampton-style house plans?
We've hunted through our archives to dig up some of the best Hampton-style house plans to share with you and get the ideas flowing.
Fairhaven
Fairhaven is the perfect blend of luxury and comfort, exemplifying the foundational features that define the ideal Hampton-style house plan. Fairhaven takes full advantage of flowing movement to create a home that just fits together perfectly, while sensibly-designed features ensure that it is a pleasure to occupy.
Fairhaven Floor Plan: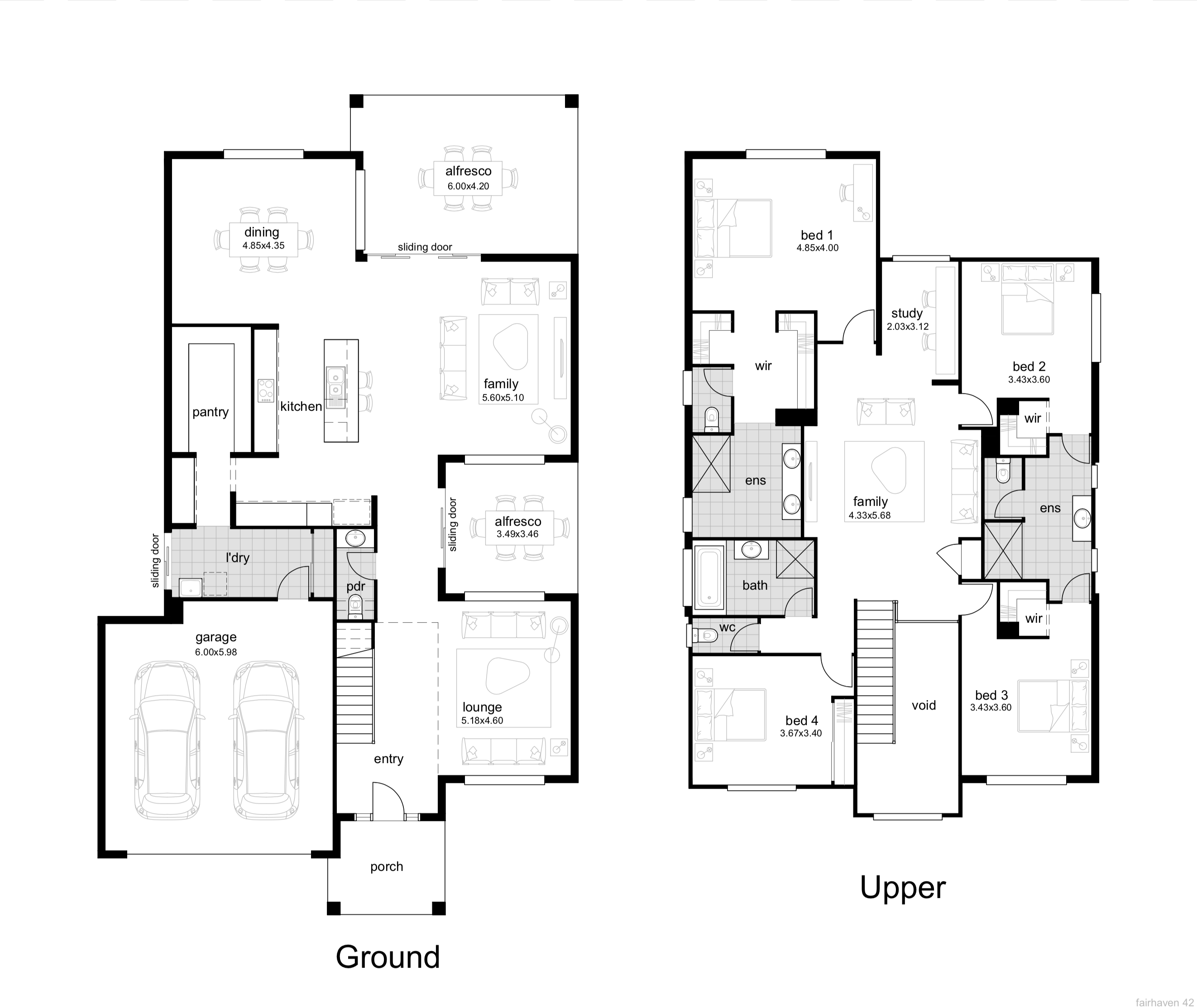 Key Features:
Four large bedrooms
Open plan living area
Large emphasis on outdoor life with two areas
Formal dining area
Luxurious master bedroom
Provincial
The Provincial is one of the most stunning examples of Hampton-style homes we offer. Featuring a grand staircase and an outstanding kitchen suitable for all occasions, this home is a pleasure to occupy.
Provincial Floor Plan: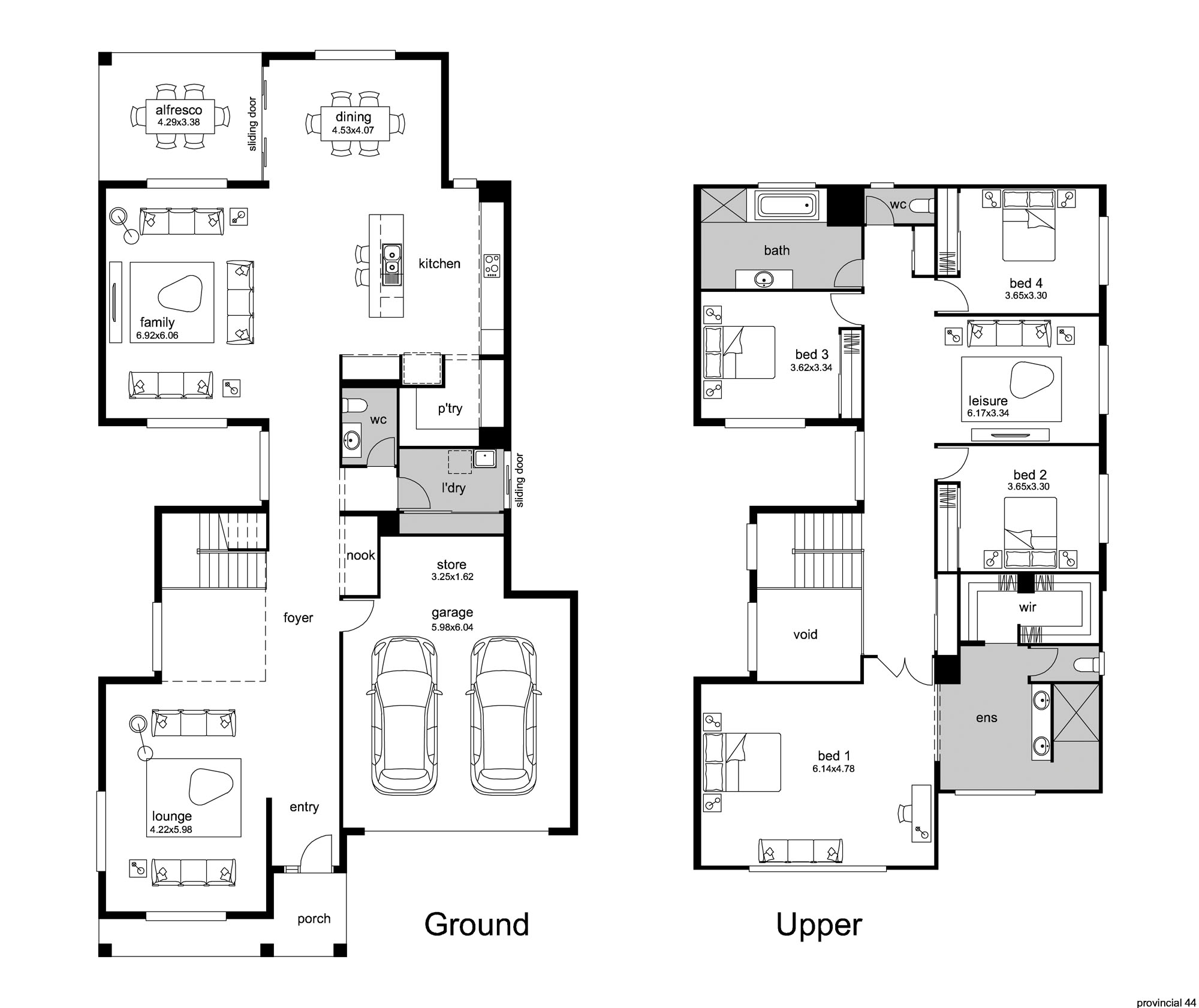 Key Features:
Four sizeable bedrooms
Deluxe kitchen with butler's pantry
Alfresco – perfect for entertaining
Double garage with storeroom
Polaris
The Polaris is a modern, sophisticated take on traditional hampton-style house plans. It is meticulously designed, with all the features that exemplify modern family living.
Polaris Floor Plan: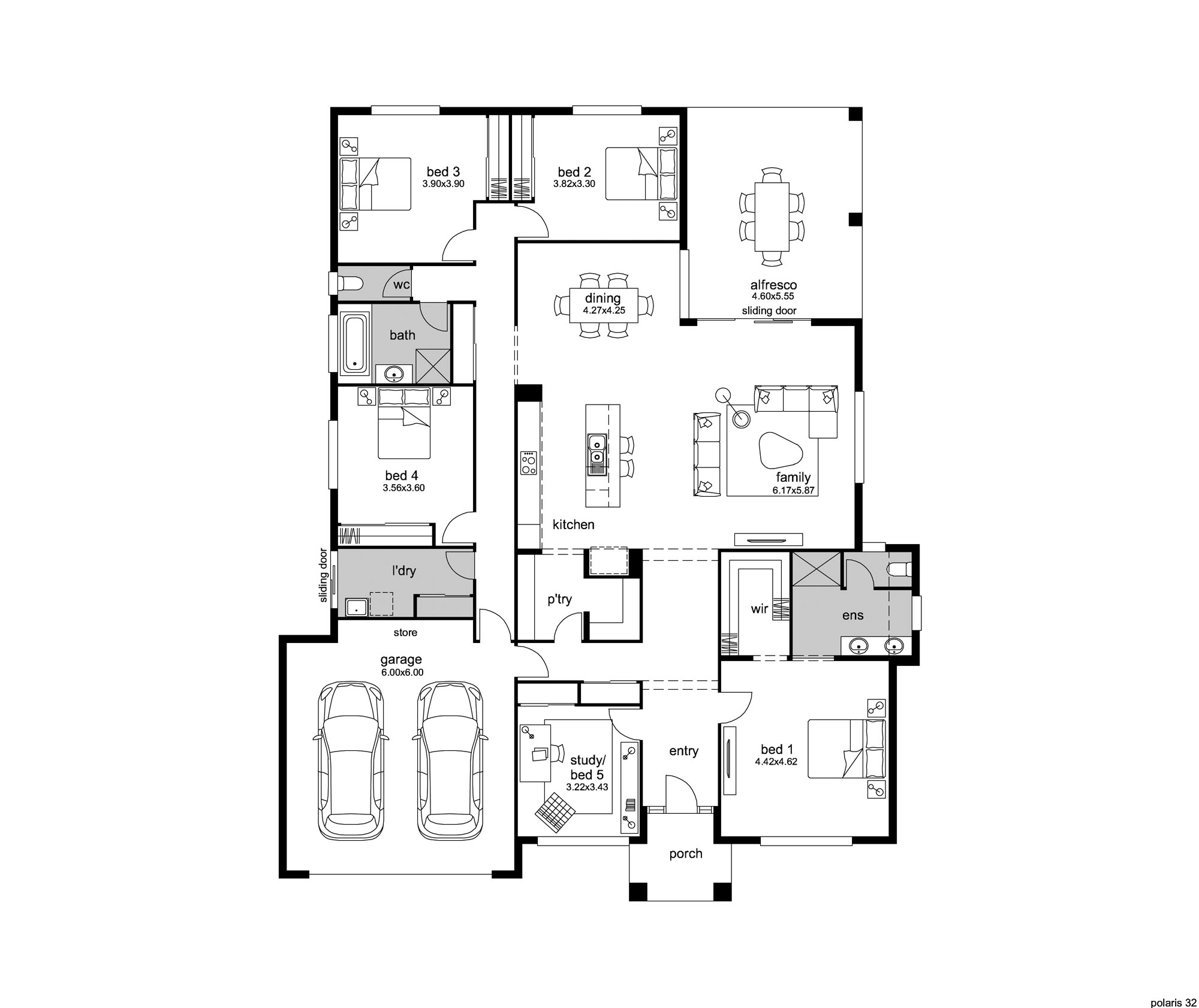 Key Features:
Five sizeable bedrooms
Large alfresco for hosting guests
Large master suite featuring an ensuite and walk-in robe
Manor
When it comes to homeliness, Hampton-style house plans deliver in spaded. The Manor is the culmination of years of shifting home designs towards the perfect intersection of luxury and comfort. This is the ultimate family home for those who want to maximise the value of their time spent inside.
Manor Floor Plan: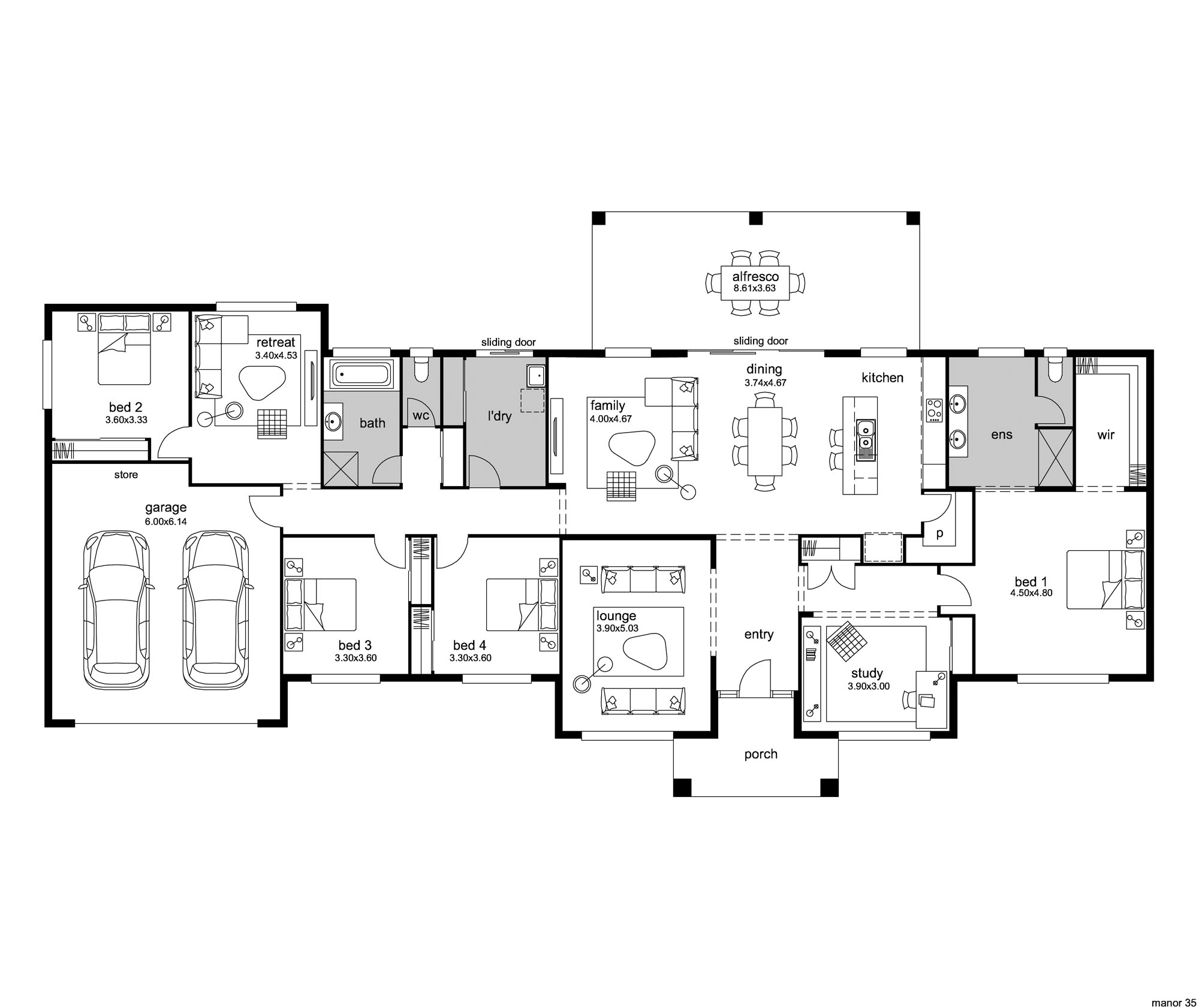 Key Features:
Great alfresco area for those early morning coffees
Separate study for full privacy
Double vanity in the master suite ensuite
Large open-plan living areas
It's all about lasting quality
All of the Hampton-style house plans we've listed above have one thing in common: central to their design is the concept of long-lasting quality. A home should stand the test of time, not only in appearance, but also in liveability. All McCarthy Homes are built from high quality materials and designed to be robust, as well as visually stunning, far into the future.
Want unique Hampton-style house plans?
We can help you develop the perfect Hampton-style house plans that will suit your budget and personal tastes. If you have an idea of what you are looking for and some features that you would like to see included in your new home, reach out to us. We'll sit down, have a chat, find out your requirements and budget and help develop a plan that will be perfect for what you're looking for.
Call us on (07) 3358 9704 or click here to email us.