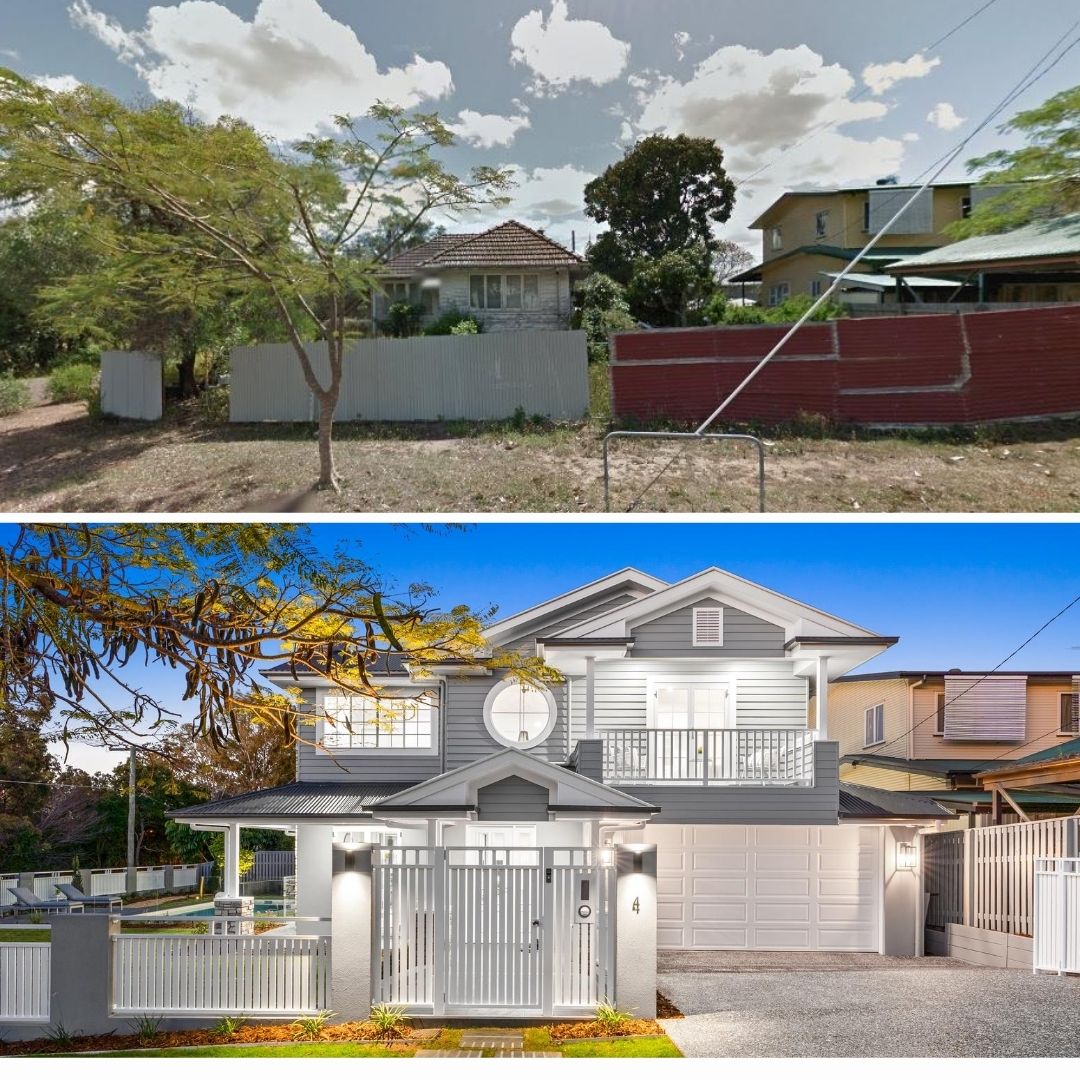 Building a new home is an exciting time, and there is no shortage of options for how you want to handle the build. One option that's becoming increasingly popular across Brisbane is to knockdown and rebuild. Rather than finding a new block or buying a home off the plan, you can choose to knock down your existing house and build a new home in its place. That means you get to keep the block of land you love while still ending up with the newly built home you want!
When it comes to knockdown and rebuild projects, the question we hear most is whether it's worth it. In this article we're going to break down the major expenses involved to help you figure out whether a knockdown and rebuild is the right choice for your lifestyle.
What is a Knockdown Rebuild?
A knockdown rebuild is a type construction where an existing home is demolished to make way for a new one. This can be done on a block you already own, or you could purchase a home with the intent of demolishing the house for a new build.
The demolition process typically involves removing existing structures and underground services before levelling the block for the new build. Once demolition is complete you're left with a vacant block, much the same as if you had purchased newly released land.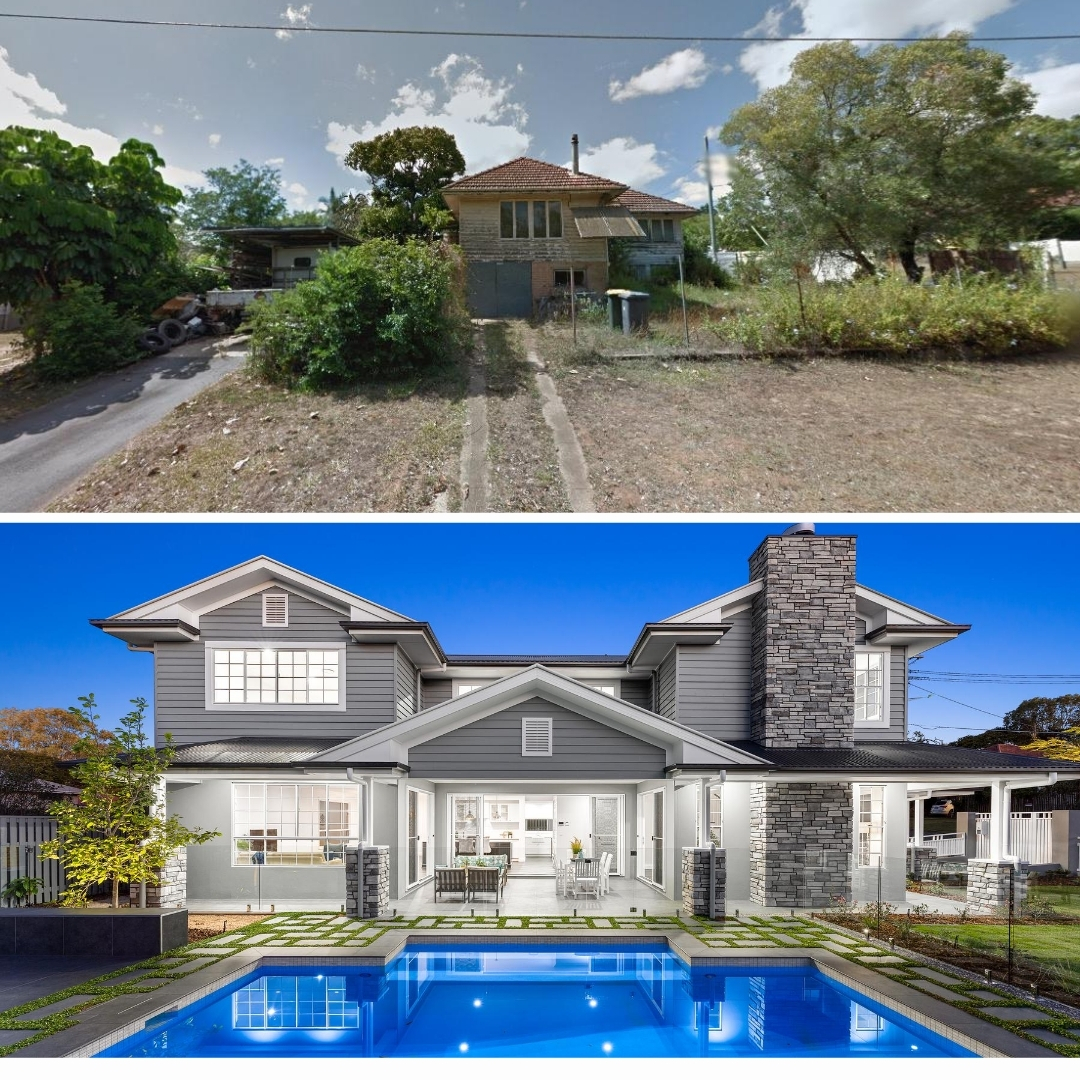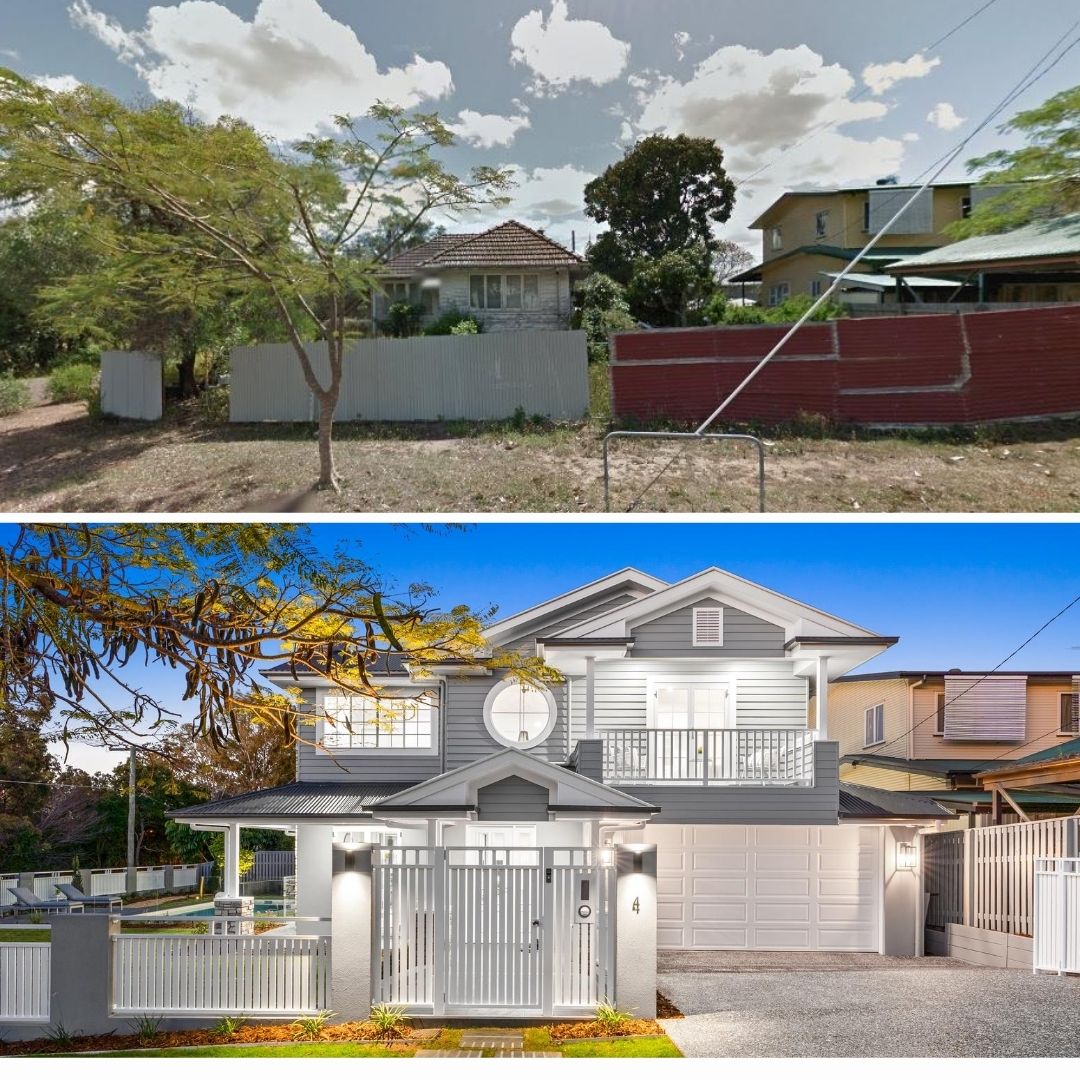 How Much Does a Knockdown Rebuild Cost
The expenses associated with a knockdown and rebuild is the demolition, which typically costs between $20,000 – $40,000 along with the build cost of the house itself. The actual cost of demolition will depend on a few factors, including:
The layout, size and accessibility of the block
The size of the existing home
The location and condition of underground services
Asbestos and other harmful construction materials
Other than the cost of demolition, rebuilding your home will cost approximately the same as any other new build. The total cost will depend on the size of the home, access to the block, any earthworks required, the materials you use and the finishes you select.
When completing a knock down & rebuild with McCarthy Homes, the owners are required to organise the demolition and removal of the existing home themselves. This includes everything from the cost and the completion of the demolition works to the installation of services.
The Benefits of a Knockdown Rebuild
Knocking down your own home to make way for a new home design is a great way to get more from your block of land. If you already live in a place you love, a knockdown rebuild offers all the benefits of a new home without the hassle or expense of having to move. Knockdown rebuilds are particularly popular in Southeast Queensland's more expensive areas, like Brisbane's inner suburbs or the Gold Coast's waterfront suburbs.
Choosing a knockdown rebuild comes with a few major benefits:
Simpler than buying new. Anyone who has ever purchased a new house understands the work that goes into the process. Searching for homes, visiting properties, selling your existing home and dealing with real estate agents is a major investment of time and money. Rebuilding on the same property spares you the hassle of having to sell your home and find a new one.
Cost effectiveness. There's great potential for a knockdown and rebuild to be more affordable than buying a new property to build on. Expenses like stamp duty, transfer fees, mortgage fees, real estate agent fees and Lenders Mortgage Insurance can quickly add up, which increases the possibility of the demolition cost being the more affordable option.
The location you love. If you're already living in an area you love, a knockdown rebuild lets you have your cake and eat it too. You get to enjoy the beauty of a new home without having to move an inch.
Start with a clean slate. It goes without saying that rebuilding your home gives you a clean slate. Compared to renovating a home, rebuilding gives you total freedom to construct what you want without compromise.
Build the home you want. Maybe you've outgrown your current space, your lifestyle has shifted or you're ready for something new. Whatever the case, rebuilding your home gives you the chance to build a custom home that suits your changing lifestyle and adds value to your property.
Thinking About a Knockdown Rebuild? Start a Conversation with McCarthy Homes Today!
A knockdown and rebuild can be one of the most affordable ways of getting the new home build you want. Staying where you are means you can keep your family and friends nearby, the kids can stay in their schools and there's no need to go through the process of selling your home. To find out whether a knockdown and rebuild is the right choice for your lifestyle, speak to the experts at McCarthy Homes! We build off-the-plan and custom homes throughout Southeast Queensland and Northern New South Wales. Our team of designers and builders specialise in crafting elevated spaces, and we can design a home to suit your knockdown rebuild project. Contact us today to start a conversation and find out more about our knockdown and rebuild services!