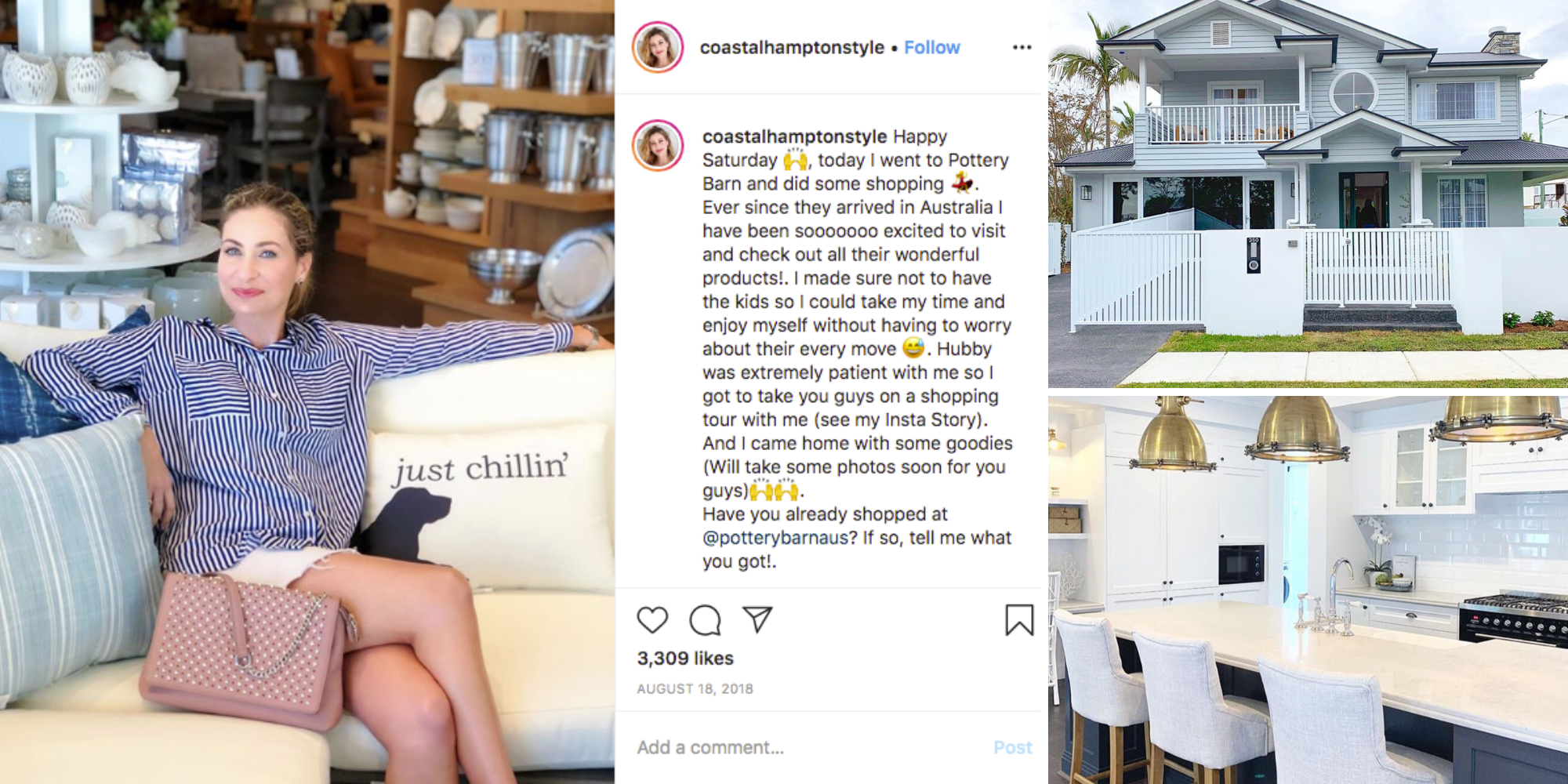 There's a good chance you've heard of influencer marketing but may not know much about it. We were the same, until we decided to delve into things and see what was out there. When we did, we found Susanna Tolo, and thanks to the fact that we move in similar circles, we instantly clicked.
We invited Susanna to tour our newest display home, Fairhaven, on Sherwood Road. Susanna had some very nice things to say about our display home, which we appreciate, particularly coming from her. We put a lot of effort into the floor plan for this home, and we think the end result is really nice.
VIEW OUR FAIRHAVEN DISPLAY HOME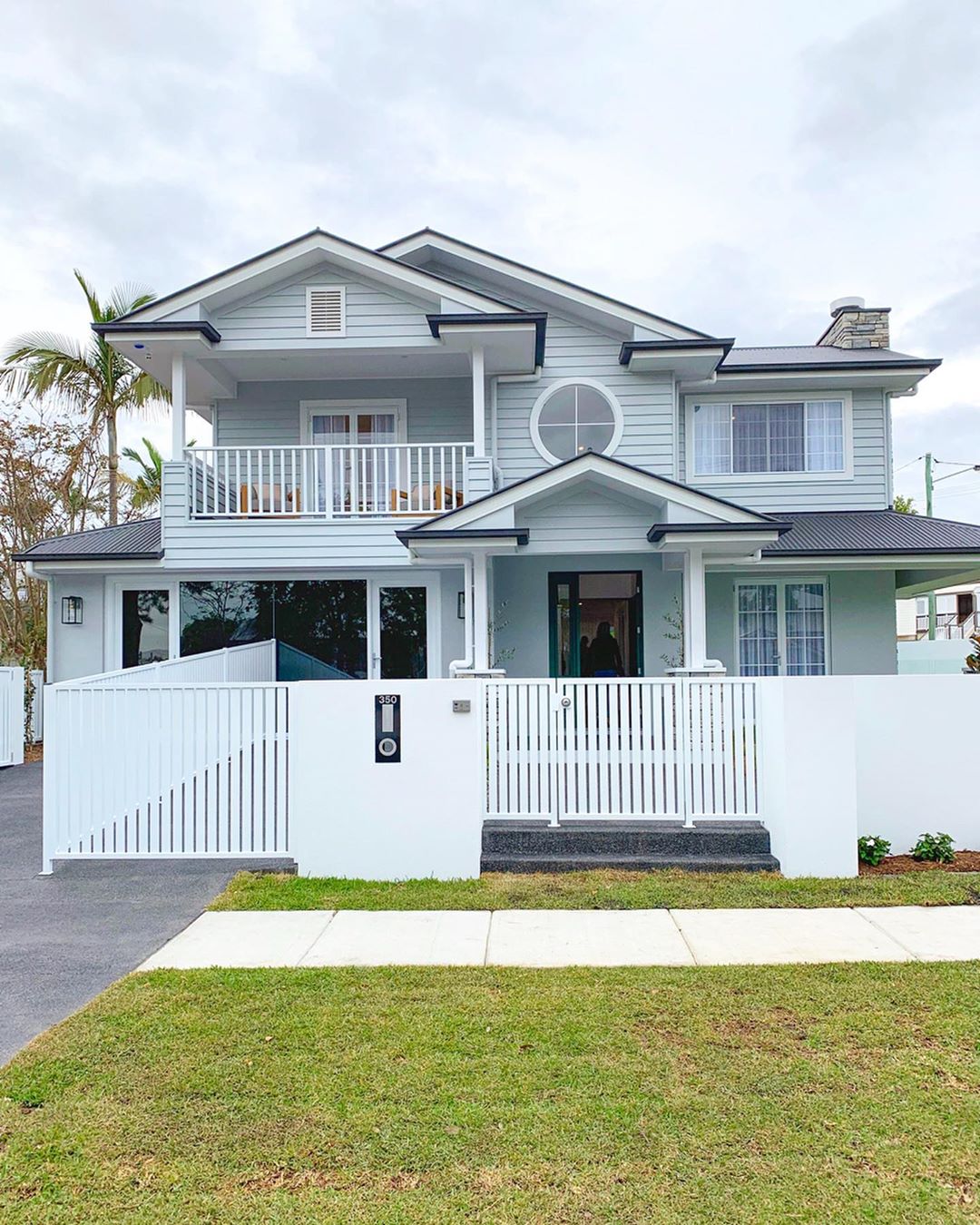 Who is Susanna Tolo?
Susanna shot to fame when she documented her complete home makeover on Instagram. She gained a following through her ability to take a smaller budget and make significant changes to her entire home with it.
Susanna is on the record as loving the Hampton look and coastal theme. She completely overhauled the exterior of her home, painting the bricks white and repainting the roof tiles to a soft grey colour, really emphasising out the existing shape of the home but giving it a genuine seaside feel.
Inside, Susanna stripped out the old wallpaper and went with an off-grey colour. Cornices, edges and features were repainted in white. An overhaul of the furniture (done on the same budget) helped bring the entire home together (along with some flooring upgrades).
A couple of fine touches really reinforced what Susanna did with her home. A carefully selected shade of blue for her front door and some updated fixings on the interior really bring out the coastal feel of the home. Today, she continues to share posts about living in her newly renovated home and illustrate how comfortable and refreshing the Hampton style can be to live in.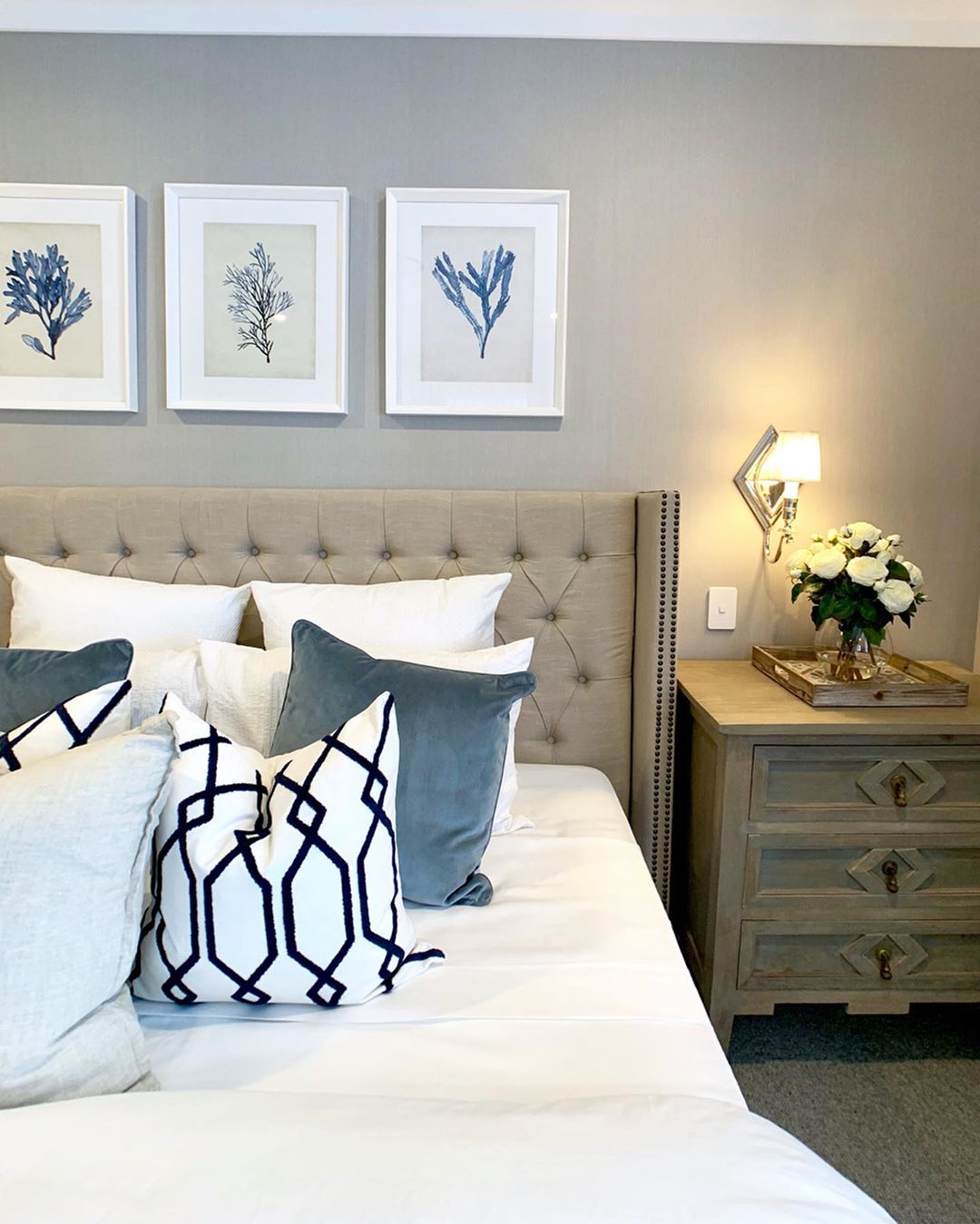 Fairhaven Display Home Tour
Recently, Susanna Tolo took her Instagram followers through a tour of our Fairhaven display home. It was a great watch, and Susanna touched on all the high points of the property, with plenty of emphasis on our uniquely designed bathrooms (tiles, wall coverings and all), along with the kitchen and ceilings.
It was great to get Susanna's opinion of the property – particularly as she loved it so much. Of course, so do we. Fairhaven is one of our favourite display homes, and we've put together quite a few.
Susanna's tour of Fairhaven really pulled in a lot of attention on Instagram. With over 115,000 views and nearly 9,000 likes (at the time of writing) it was a great post with some outstanding reach. It was good to see so many people enjoying a beautiful home like Fairhaven, and hopefully seeing a few convert to the Hampton-style home fandom at the same time!
If you'd like to drop by the same home that Susanna toured, you can do so! It's open to the public over the weekend and on select days of the week. See below for more details:
Address: 350 Oxley Road, Sherwood
Viewing Times
Opening hours for The Fairhaven display home are:
Friday – Monday: 10am to 5pm
Tuesday – Wednesday: Closed
Thursday: 12pm – 7pm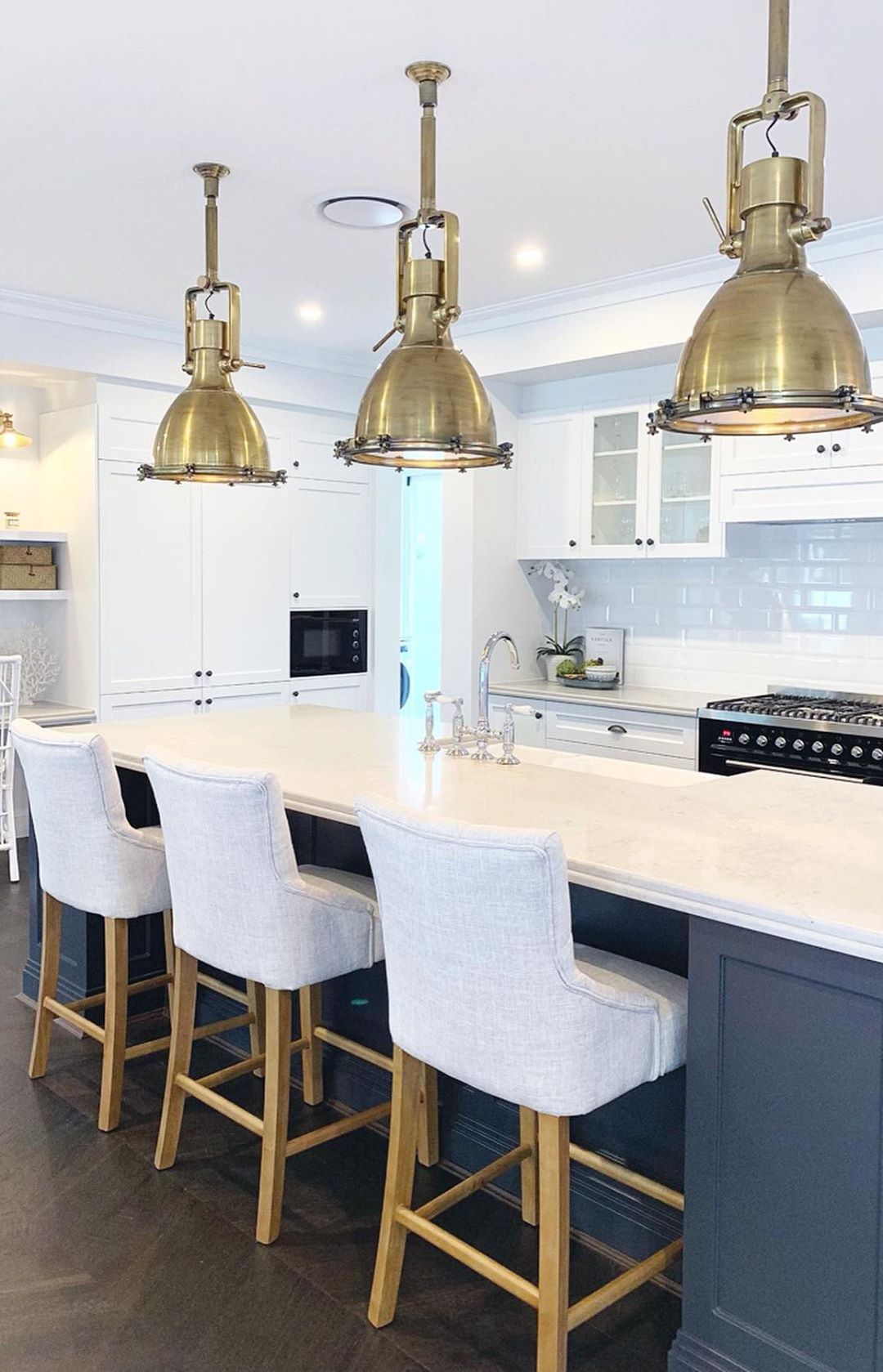 New Audiences
Working with Susanna has allowed us to reach whole new audiences. Previously our typical audience and online engagement was restricted to those who are immediately in the market for a new home or who are familiar with our brand. Susanna, through her own journey of remodelling her home into her personal Hampton-style paradise, has brought the concept of Hampton design to whole new generations.
We have had a great experience having our brand exposed to new audiences of people, particularly Millennials and Generation Z who are showing the same level (if not more) of enjoyment and appreciation that past generations have shown for Hampton-style homes.
We love the Hampton housing style and we think it's a perfect fit for Queensland. We'd like to see it around a lot more, and we think we will, particularly after Susanna has done such an outstanding job spreading the word.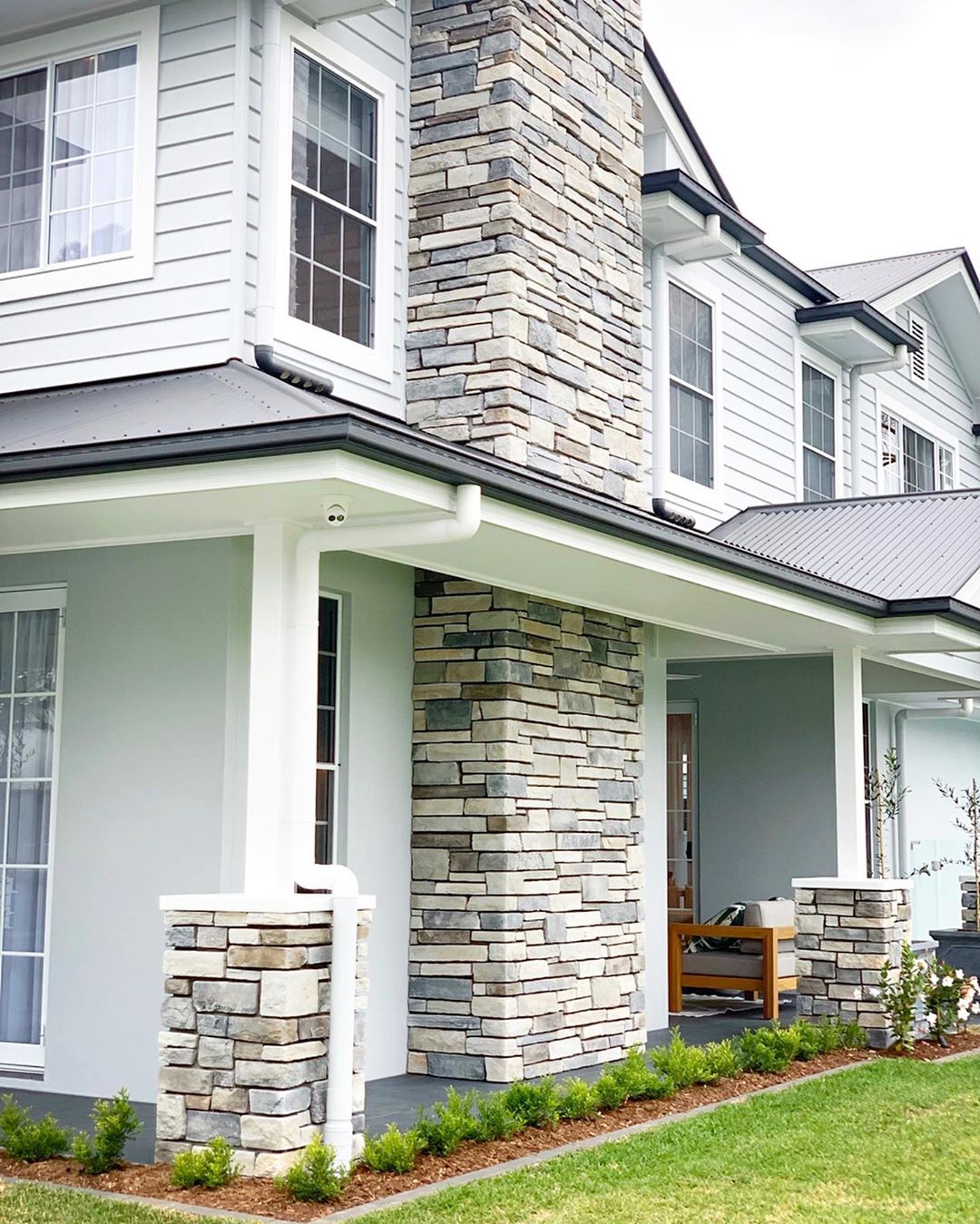 Follow Susanna
Want to see some of the content Susanna is putting out? You can follow her on Instagram by clicking right here:
Alternatively, check out some of our content right here:
Got any questions? Get in touch.
Give us a call and we'll chat about your options. Regardless of your future plans, we're always happy to help new home owners get the best possible outcome.
Call us on (07) 3358 9704 or click here to email us.