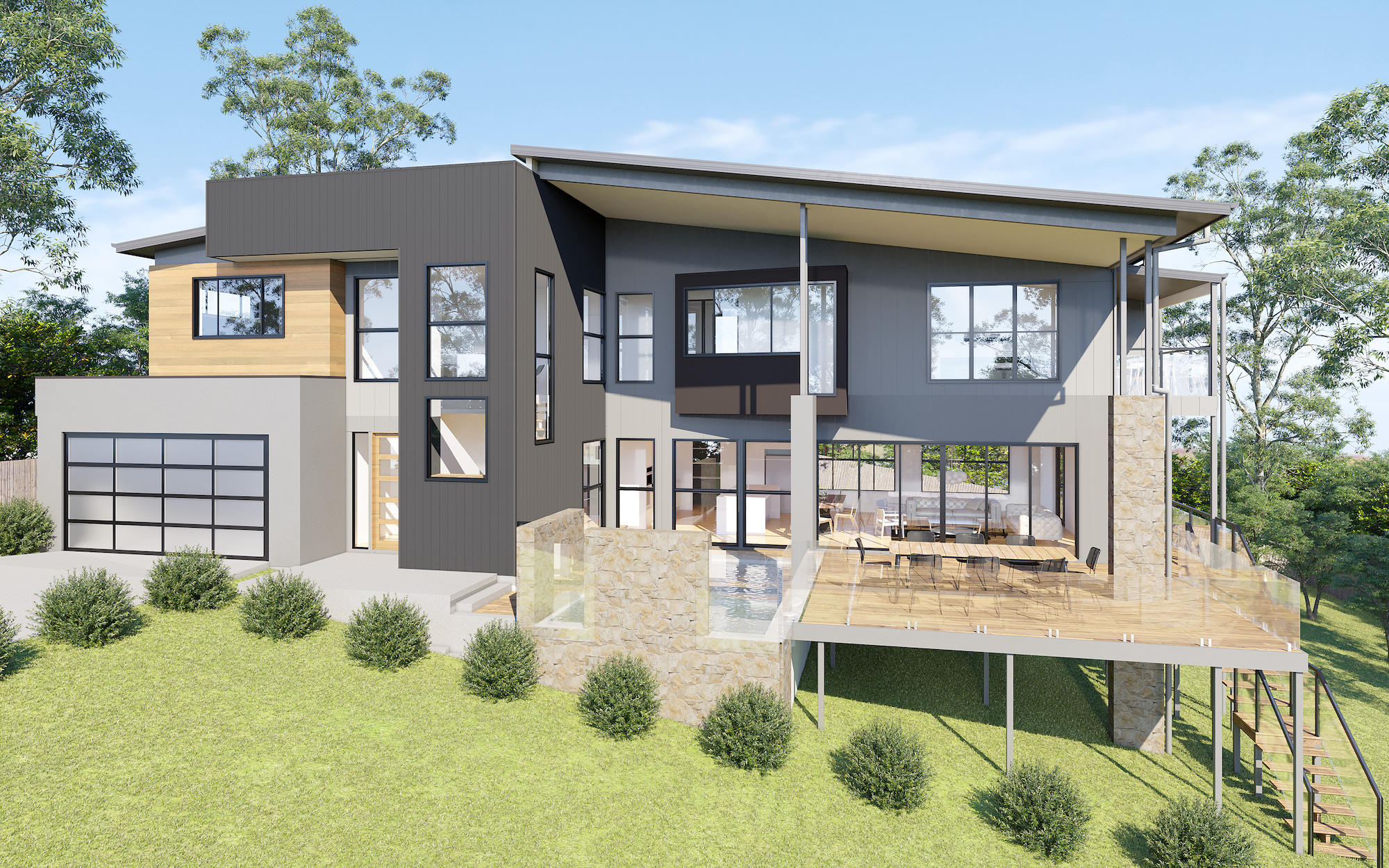 Are you struggling to find a builder who'll take on your split level home dream? We know many building companies who turn away from custom home designs however at McCarthy Homes, we relish the opportunity to create something special. We take pride in our approach for split level home designs, working with our skillset and your dreams to build your ideal home. Our dedication and creativity means your home is perfectly suited to your sloping block's needs.
Why Other Builders Turn Down Split Level Homes
Due to the complexity of building on sloping blocks most builders will likely have to customise a lot of the house design based on the slope's layout to ensure that the house will sit correctly. Unfortunately, this level of design is often too much for most builders to attempt, and they'll pass the project onto a more capable builder. McCarthy Homes is proud to be the builder who other builders recommend when it comes to sloping blocks and split level homes.
What Is The Process To Build A Split Level Home With McCarthy Homes?
If you have a sloping block or are looking to build a split level home then your first step should always be to contact McCarthy Homes! Once our team has spoken to you and knows about your needs, we will arrange to come out to your block and assess the site. It is vital for split level home builders to complete a personal inspection of your block as once we have viewed the site and the slope in person, we can better understand the complexities of the build and can provide home plans that suit your specific needs. 
Customising a split level home design to best fit on your existing block enables us to minimise the impact of the build on your land and maximise the overall amenity of the site. By designing your split level home around your site's slope, we can create a home that is a better fit, being more functional to live in and more cost effective to build.
What Are the Benefits Of Building A Split Level Home On A Sloping Block?
There are so many reasons why building a split level home on your sloping block will be worth the extra effort. Our builders will work to optimise your site's key features including the views, sustainability and space.
By working with the layout of your land we can develop a split level home that will ensure you make the most of your spectacular views. Sloping blocks also offer some exclusive benefits over a standard block when it comes to enhanced home energy efficiency with natural light, airflow and natural drainage.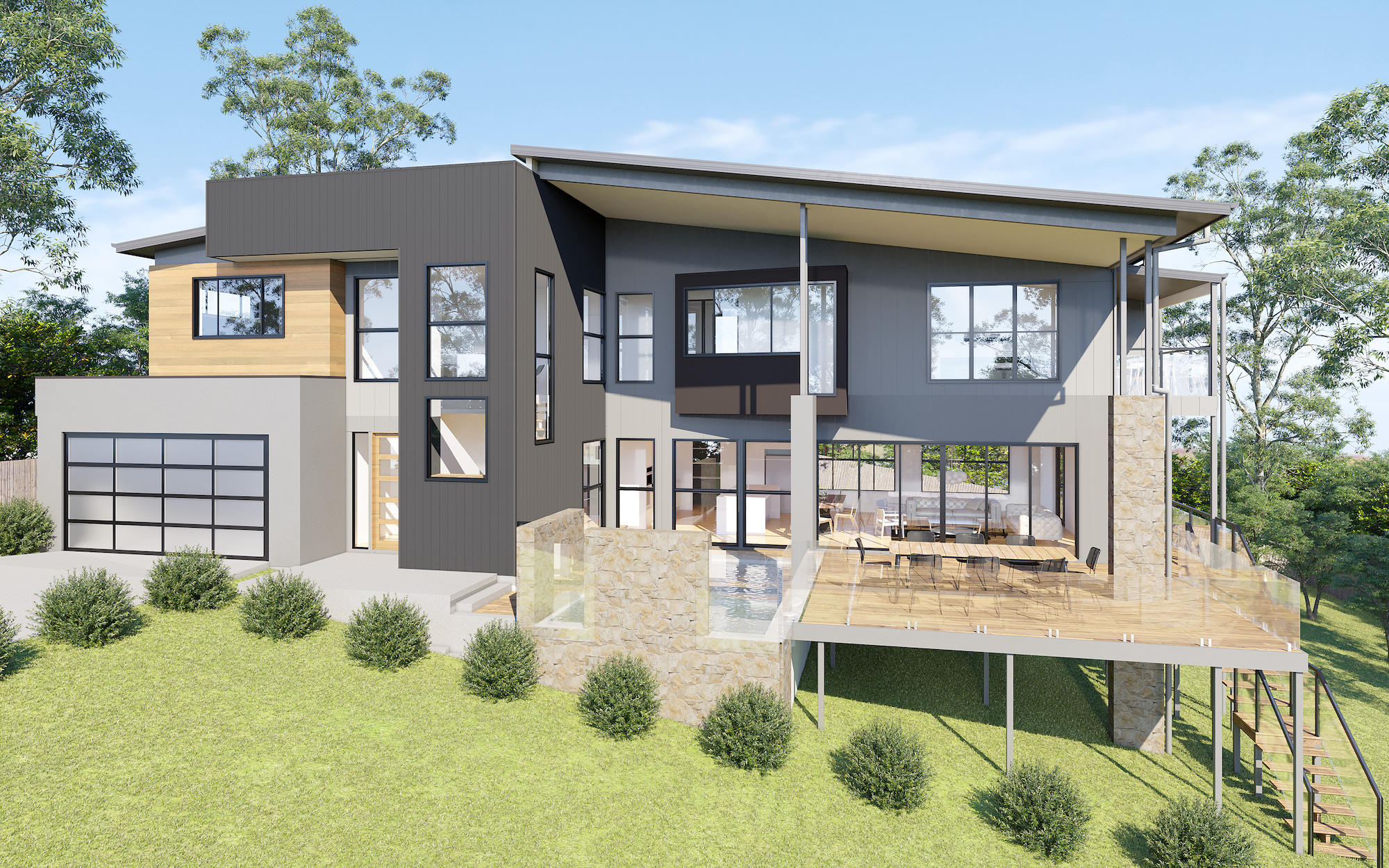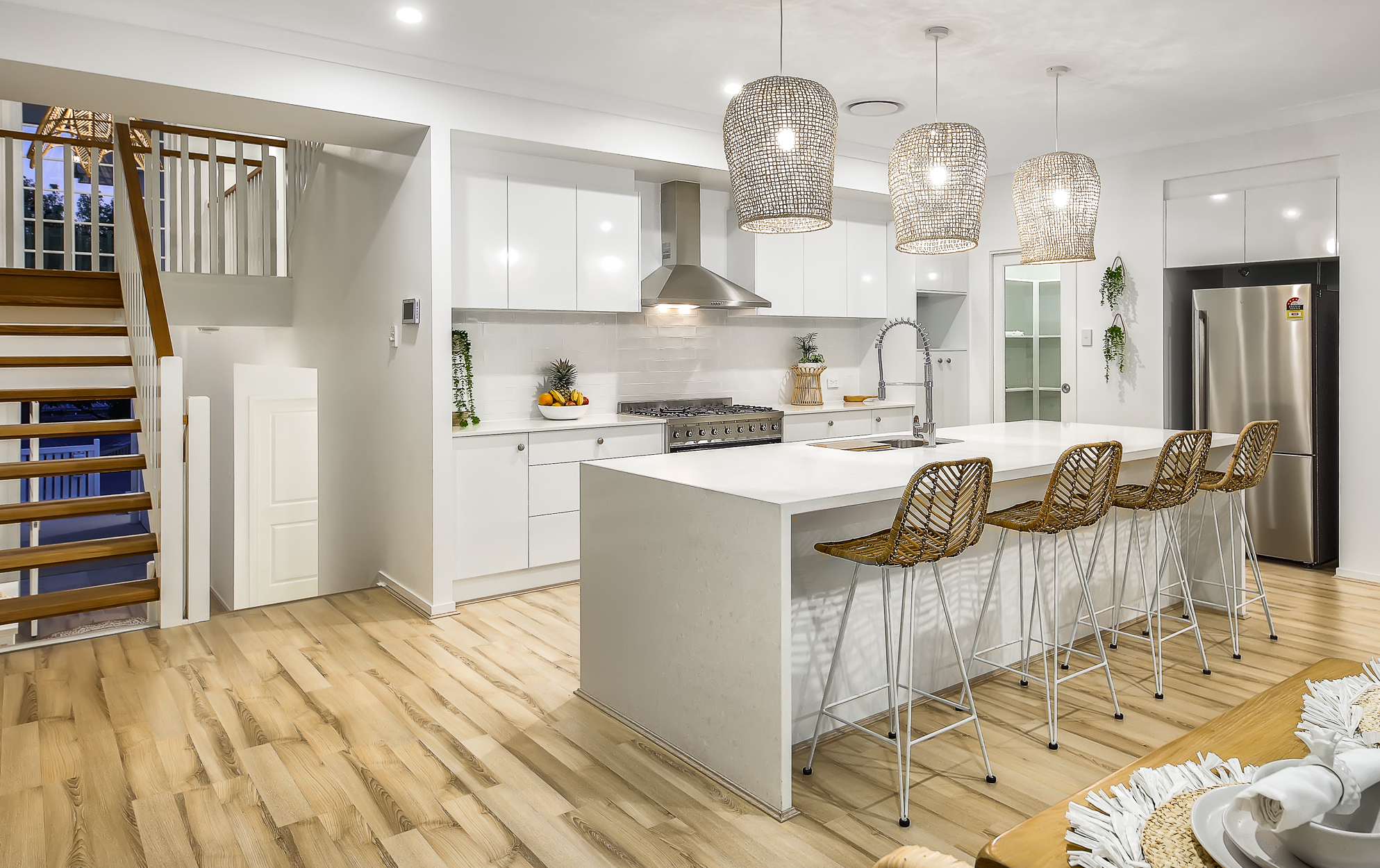 Is Building A Split Level Home More Expensive?
We hear this question a lot when people are considering building a split level home. Due to the unique nature of each split level home design, the building costs are also unique to each new build. The cost of a split level home depends on multiple factors including the actual home design and the exact slope of the land. 
If you're looking at costs per square metre then building a split level home can be more expensive to build because of structural issues with the split of the land, however it can also be cheaper than building a flat house on a sloping block. Often, by starting with a design that doesn't fit your site, you will end up incurring extra costs up to $100,000.
So ultimately, building a house that minimises changing the land structure and works with the slope will be cheaper than excavating to flatten the land and building a flat home design. 
Learn More About Brisbane's Best Split Level Home Builders
McCarthy Homes is proud to be Brisbane's and South East Queensland's first choice builder for split level homes. Our expert team has years of experience with building the best split level home designs for our Brisbane & Queensland clients. We're the builders that other builders recommend when it comes to complex builds and blocks. If you're looking to build on a sloping block, narrow block or split level block, talk to our team today and turn your dreams into your reality! 
Want to know more? Contact our team today to start building your split level home. Call us on 07 3358 9704 or contact us online.