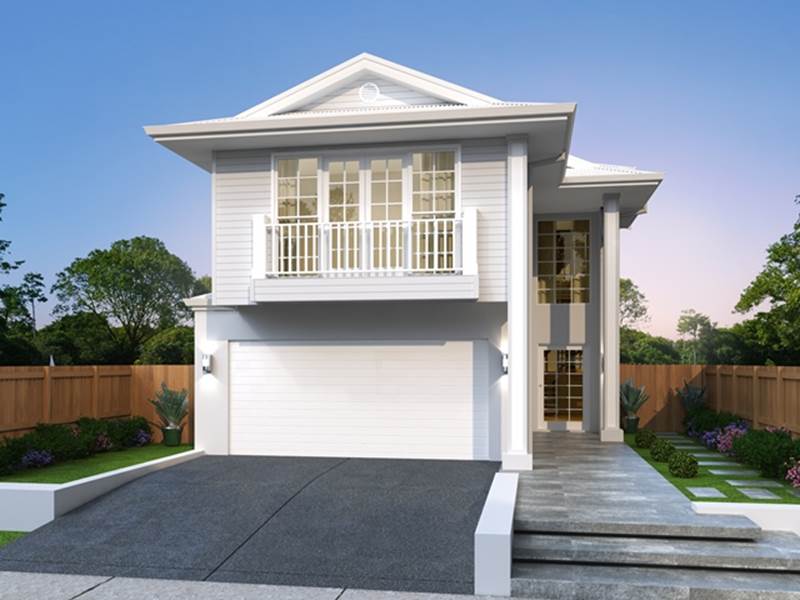 What makes two storey home designs so popular?
Double storey houses offer opportunities that you won't find with single storey homes. With a two storey house, you double your living space and you can customise the layout to really suit your needs. Two storey house designs can be the perfect solution when land size may be limited but your family still needs plenty of room to grow, or if you need to maximise space to create functional and practical living areas with all the necessities of a modern family home. 
It's because of these unique reasons that two storey homes have become incredibly popular for modern Australian families. No matter the size of your block or the number of bedrooms you need, a double storey house can solve all your problems. At McCarthy Homes we have a number of two storey home designs by our Brisbane builders that can fit into any size block you have. Standing out as two of our most popular double storey home designs are the Fairhaven & Carrington homes. 
The Fairhaven is a two storey home with a perfect blend of luxury and comfort. It boasts four spacious bedrooms and three living areas with the ground level dedicated to entertaining and living and the second level set out as a family space. Designed for effortless living, the Fairhaven has an open entryway flowing into the downstairs entertaining areas, with the well-appointed kitchen and butler's pantry making entertaining a breeze. If you're seeking the ideal two storey family home, then look no further. The Fairhaven is also perfectly suited for a Hamptons style home, with a custom facade available to turn this into a double storey Hamptons home design.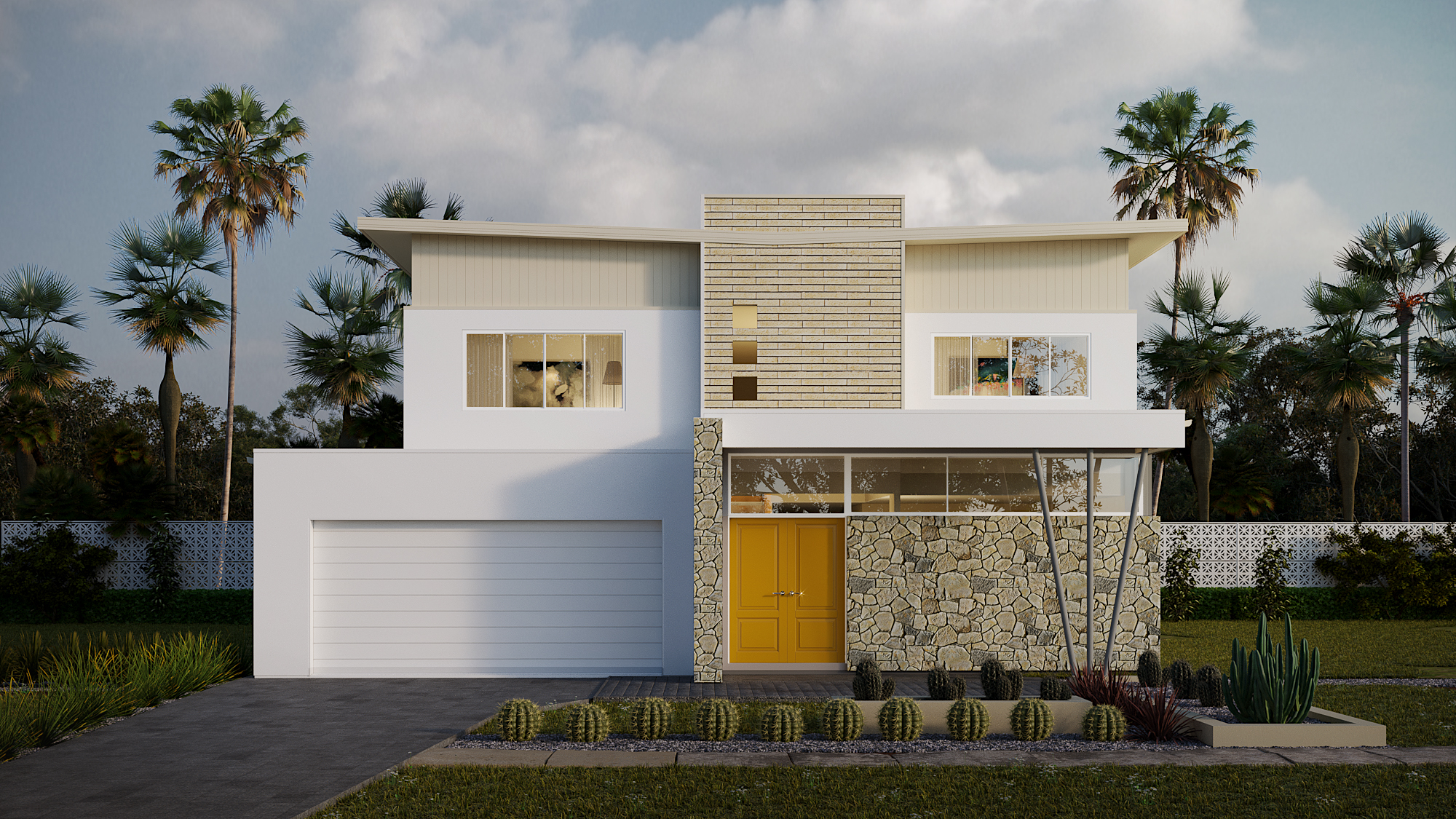 Our other popular two storey home design is the Carrington. The Carrington design offers open plan living perfect for a modern homes. By taking advantage of the space offerings in a double storey dwelling, the Carrington has a separate study, lounge, and leisure area, giving a growing family plenty of room to relax. Four sizable bedrooms are located on the upper level, with a leisure and study area. On the ground floor there is the kitchen and entertaining areas along with a guest bedroom and powder room. The Carrington also features custom facades to turn the design into a modern, contemporary home or a beachy, Hamptons style.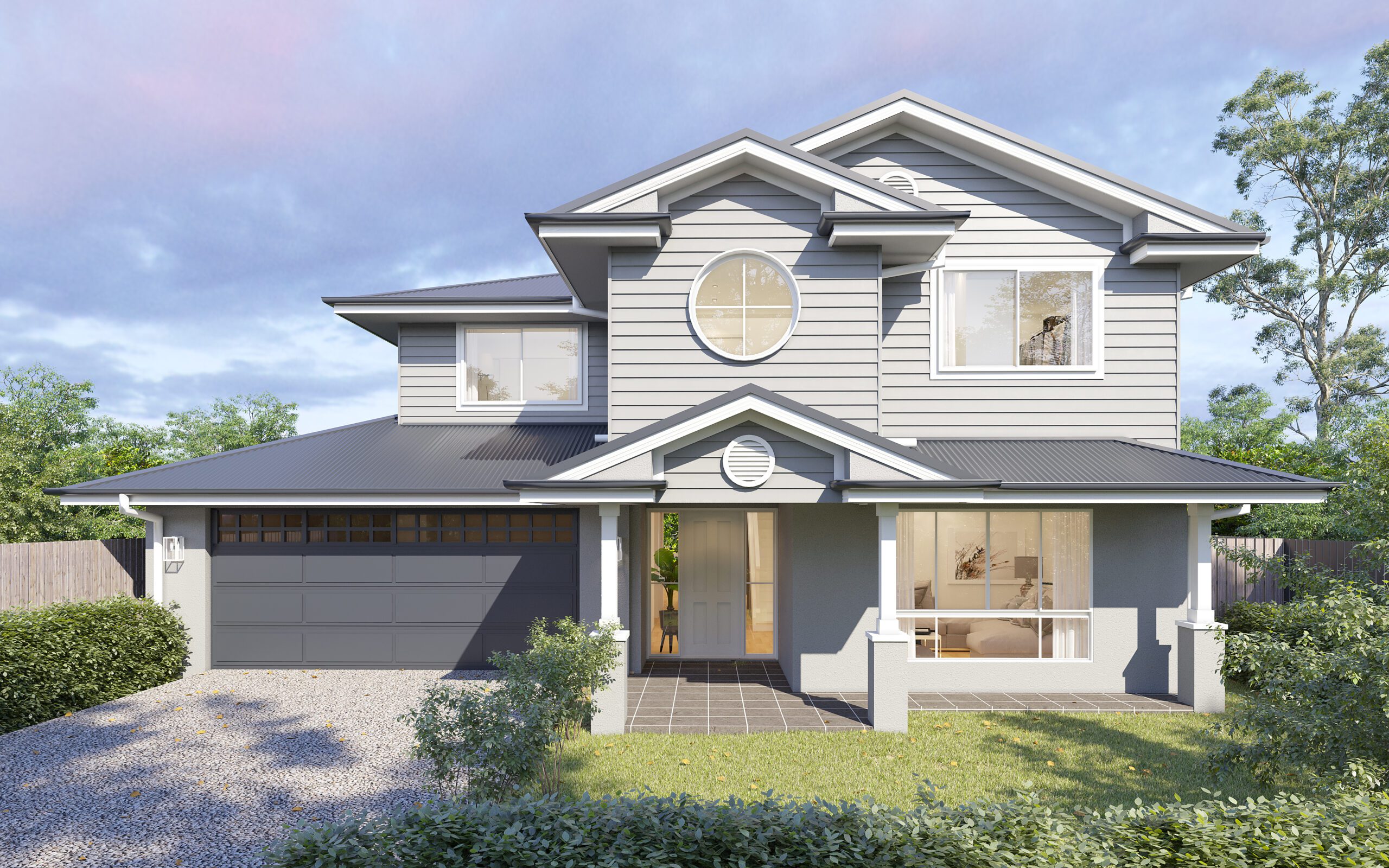 Another popular option with two storey homes is to customise the design to create a unique home for your needs. With a custom build you can choose to reverse the floor plans like some of our clients are preferring. These reversed two storey homes have the bedrooms and laundry on the ground floor and the entertaining and master bedroom on the upper floor. Each home can be customised to your personal preferences, and with two levels, you have plenty of options for the design. A design option that is unique to two storey homes and sure to set yours apart is a void. As the name suggests, a void in a home is an area of empty space. At McCarthy Homes, we incorporate voids into our home designs not to waste space, but to create it. In double storey homes, the flooring between the lower and upper floor is removed which creates an area where light can penetrate the free space, adding warmth and a sense of openness to an otherwise under used area. Voids add an instant wow factor to your home, and allow you to enjoy the space for years to come.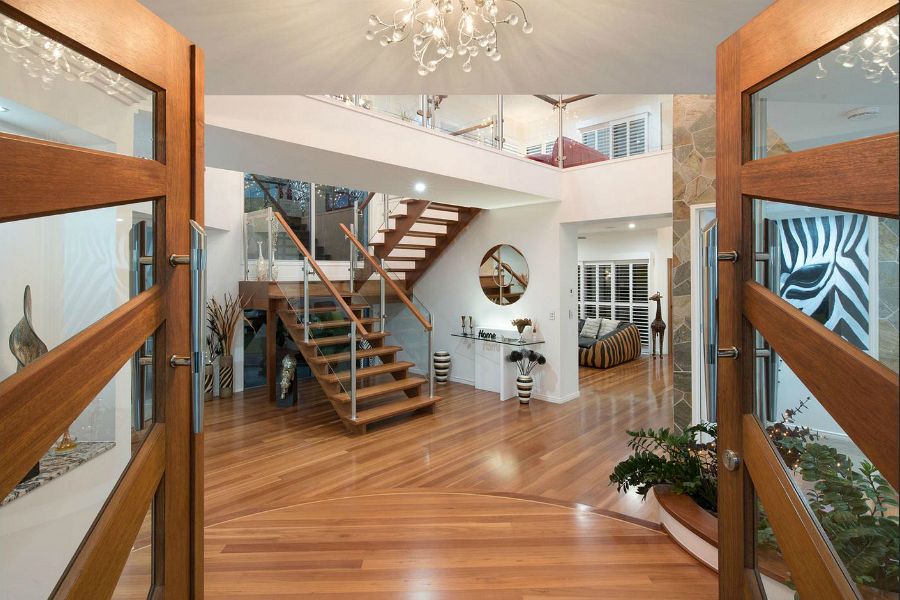 As you can see, there are so many options when it comes to building a double storey home. Whether you choose from our popular home designs or work with our team to design your own unique house plan, building a double storey house with McCarthy Homes means you'll experience the best quality of Queensland builders.
Want to know more? Contact our team today to start planning your two storey house design. Call us on 07 3358 9704 or contact us online.