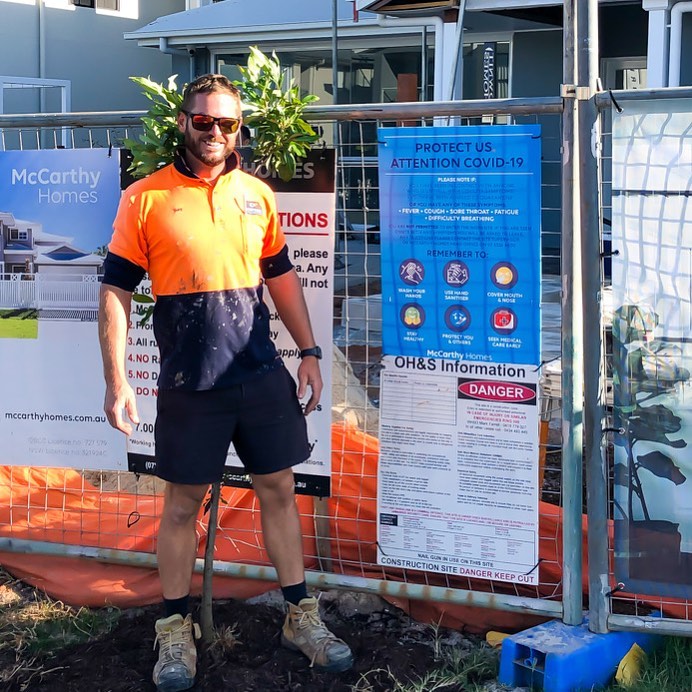 The impact of Covid19 continues to evolve across Queensland and the rest of Australia. We remain open for business, by appointment only and we are commited to keeping up to date with the latest safety requirements. 
Our hearts go out to anyone who's been impacted by the virus, either directly or indirectly, and we are inspired and very grateful for the selfless healthcare workers who are working tirelessly to care for people in need.
We are commitment and ready to continue all our partnerships as we work to deliver every new home with minimal disruptions.
To all our valued customers: we want to ensure that you feel confident in our ability to create a safe environment and to provide innovative solutions to remedy any changes to our traditional new home journey.
Visiting McCarthy Homes Display Homes
All our Display Homes remain open by appointment only, and we have adopted safe practices to ensure all visits to our homes comply with the Australian Department of Health guidelines, which include:
personal hygiene
social distancing
regular surface cleaning
Alternatively, we are very happy to arrange virtual tours, and meetings via video conference using Microsoft Teams, Zoom, Skype or Facetime etc.
Please contact us via phone or email and our friendly Sales team will work with you to arrange a suitable meeting option that you are comfortable with. You can also view our display homes via our virtual tours which are located on the 'Display Home" section of our website.
Click here to visit our contact page.
Click here to visit the Display Home showcase.
We are Prepared and Ready
At McCarthy Homes we have a robust and comprehensive Business Continuity Plan in place which provides excellent contingency plans that will allow our staff to operate remotely if/when required.
For all our customers who are currently in the construction stage of their new home journey, we are continuing with construction as per each schedule. We have exceptional support from our suppliers and trade partners who have worked with us to conduct rigorous supply chain reviews, and as a result of these audits, we do not foresee any risk of shortages (short to medium term). We will continue to work together to ensure that long term supply is sustained.
Changes to Operations
To help maintain our staff and clients' health and wellbeing, all office, sales and selection meetings will be offered via email & phone or video conferencing using Microsoft Teams, Zoom, Skype or Facetime or other means.
If you do need to visit our office in-person we would ask that you contact us first and be aware that mandated social distancing rules will need to be maintained if an in-office meeting is agreed upon.
We will be vigilant in our face-to-face interactions with our clients, suppliers and contractors by following advice from the health professionals to apply social distancing and ensure that we adopt good hygiene practices. We would ask that you also follow this advice, and do not attend any sales, office/selections or on-site meetings should you or someone in your family or contact group be unwell. This will help to keep us all safe.
Please observe all guidelines and regulations put in place by the Queensland government during this time. They are the correct resource for determining how operations will continue in the future.
Questions or Concerns
It is understandable that you may have questions or concerns during this unprecedented period. We encourage you to contact us, through either our main office number, the website, or your Sales Consultant or Client Service Manager.
Please be assured that we have the resourcing, local knowledge, experienced staff and systems to partner with you to build your new home in these challenging times.
As we go forward, we'll be sure to keep you updated, and know that we always value your questions, ideas and feedback.
Click here to visit our contact page.
Or, call us on (07) 3358 9704